Sponsored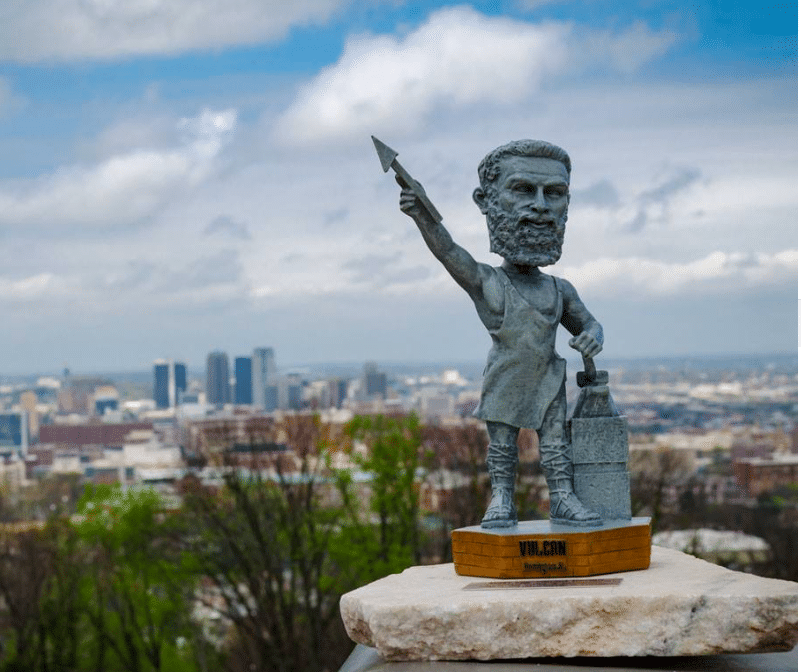 Remember in elementary school the Egg Drop competition from the 2nd or 3rd floor of the school building?
Fast forward to today. How about dropping an egg (on a guide wire) from the top of Birmingham's Vulcan? That's right – 124 feet off the god of fire's pedestal! Here is your chance.
All in the name of science….of course.
Register a team today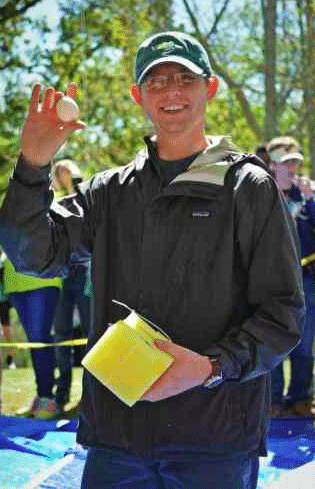 The Vulcan Park and Museum Junior Leadership Board is hosting the 3rd Annual "Drink and Drop" fundraiser on Thursday, April 4th, 5:30pm to 8:00pm. A 21+up only event, teams are inviting to participate by designing a contraption to keep an egg safe during the drop! A team registration fee of $100 will cover up to five team members as well as two drink tickets per member. Early registration is encouraged, but walkup teams will be accepted as long as they bring a completed team form and $100 payment to the event.
Just want to watch and take in all the activities? Observer tickets are $10 and include one drink ticket.
Young Professionals Wanted
Geared toward young professionals but open to all, the event is easy on the budget and a Birmingham original. Where else in the world can you say you participated in an egg drop competition – dropping an egg off the feet of the largest cast iron statue in the world?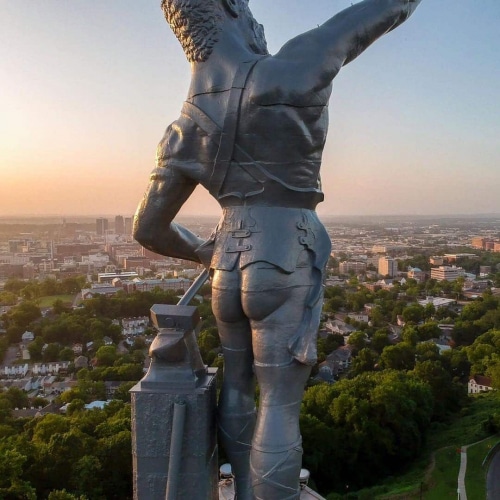 "This event is all about what young professionals would want in a fundraiser. We wanted to host an event that was budget-friendly and at a time where people could come out and have a little fun after work, and I think with 'Drink and Drop' we've accomplished that," said Russell Hooks, Vulcan Park and Museum Junior Board member.
Funds raised from the event will go back to support the mission of Vulcan Park and Museum: to preserve and promote Vulcan as the symbol for the Birmingham region, to advance knowledge and understanding of Birmingham's history and culture, and to encourage exploration of the region.
The Competition
Teams are competing for one of the four illustrious Vulcan Bobble Buns trophies.
Categories include:
Greenest Egg in The Ham – most eco-friendly design
Best Laid Egg- egg that doesn't crack
Biggest Splat- egg with the biggest mess
Most Egg-cellent Design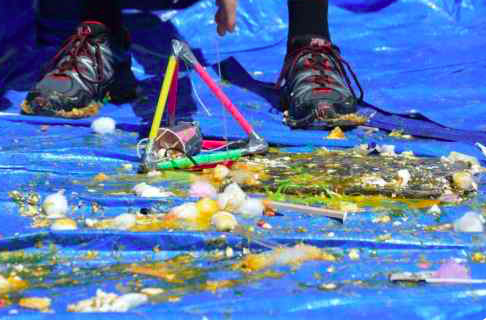 "It's always a surprise to see what people come up with in this competition. I think we've seen just about everything!" added Lizzie Choy, Development Coordinator of Vulcan Park and Museum.
Details about permitted materials can be found on the team registration form here.
Beer, Bands and Fun
Ghost Train and Interstellar (ginger beer) beers will be on tap, along with cornhole and raffle prizes. Eugene Hot Chicken will have their Food Truck onsite.
The band JD and Man will be performing throughout the evening.
Giattina Aycock Architecture Studio Inc. is the presenting sponsor of the event along with support from Stone Building Company and SARCOR LLC
Remember the date April 4th
Get your team together and register today – HERE
Secure your $10 Observer ticket – HERE
See you at Vulcan – eggs ready to drop on April 4th.
Sponsored by: