Attn: all headbangers—Korn and Alice in Chains dropped new tour dates this week, and it's looking like they'll head to Oak Moutain Amphitheater Tuesday, July 23 . The Birmingham metro tour date is part of the summer 2019 tour co-headlined by the two legendary rock bands. You in?
Korn and Alice in Chains co-headline 30 date tour
Tickets for the show go on sale at 10 AM Friday, March 1st via the LiveNation website. They'll run you anywhere from $25 to $125. Special guests the show include Tampa based metal band Underoath and Birmingham show opener FEVER 333.
About Korn
Korn has sold over 40 million albums and headlined several worldwide tours. The Grammy-winning artist's hits include "Freak on a Leash" and "Coming Undone."
Korn is currently in the studio finishing up their anticipated follow-up album to the 2016 album, The Serenity of Suffering, which earned the band a 10th Grammy nomination. The new music is set for release later this year. Korn will be touring with:
Vocalist Jonathan Davis
Guitarist James "Munky" Shaffer
Guitarist Brian "Head" Welch
Bassist Reginald "Fieldy" Arvizu
Drummer Ray Luzier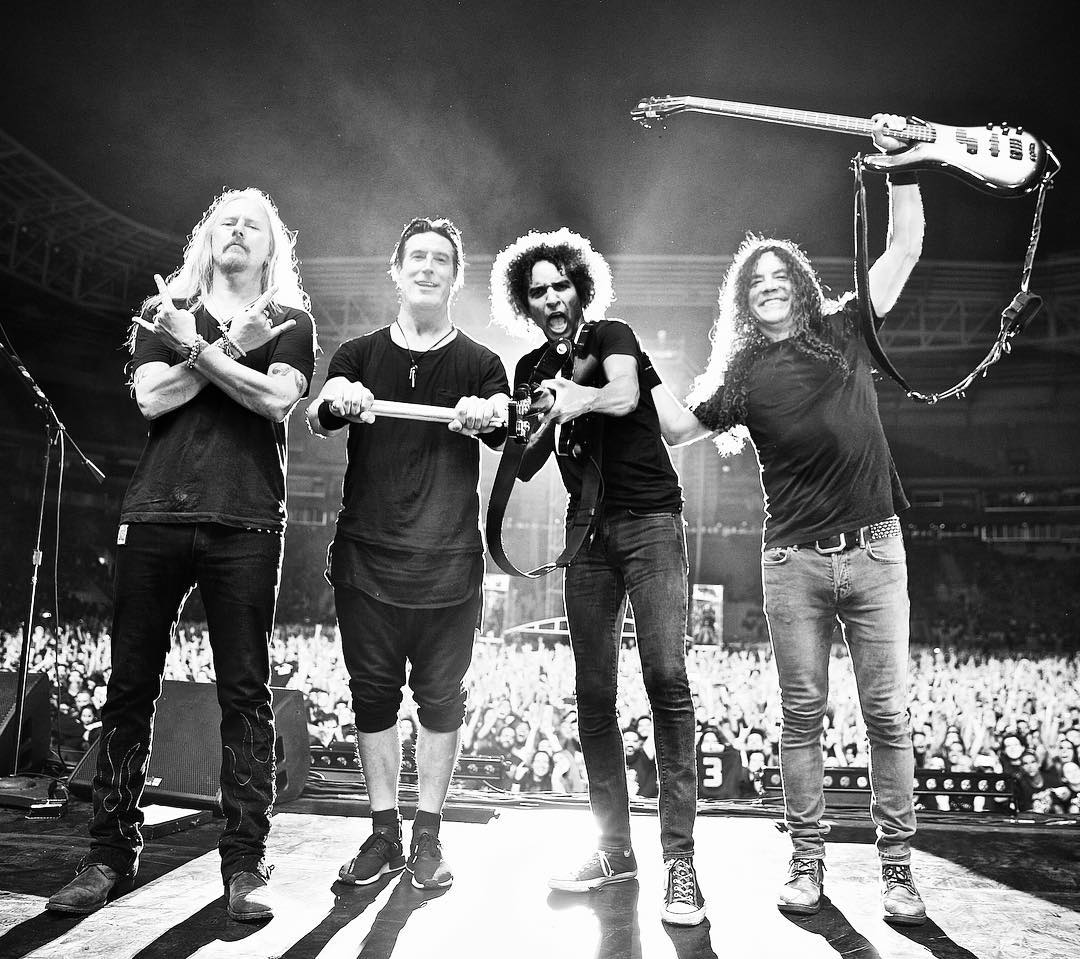 Alice in Chains
Co-headliners Alice in Chains is touring in support of their latest album, Ranier Fog, which hit No. 1 on the Billboard's Rock charts.
Their discography features some of the biggest albums in rock history, including 1992's Dirt and 1994's Jar of Flies. Alice in Chains megahits include "Rooster" and (forever ruined by Guitar Hero) "Man in the Box." Alice in Chains will tour with:
Vocalist/guitarist Jerry Cantrell
Drummer Sean Kinney
Bassist Mike Inez
Vocalist/guitarist William DuVal
Korn and Alice in Chains in Birmingham
Korn's last show in Birmingham was in 2016. Alice and Chains played in 2018 at the BJCC. Want to know how many times they've toured here together? None. I feel good about this rock pairing and my mind is already blown thinking about possible collab scenarios between the two bands onstage. Yup. I'm in.
You in, Birmingham? Let us know what you think about this co-headliner combo and if you're planning on going to the July 23 show at Oak Mountain Amphitheater. Hit us up on social @BhamNow