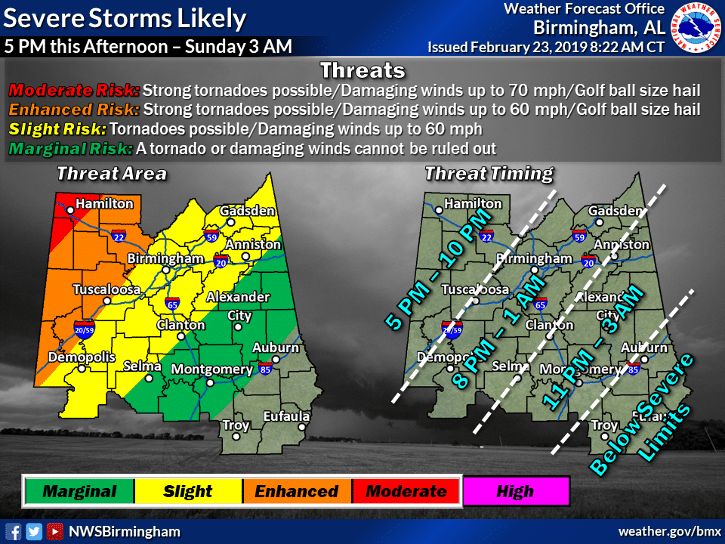 It has been a rainy week here in Birmingham, and mother nature isn't done yet. The National Weather Service in Birmingham is in full severe weather coverage mode. At 4 PM, 33/40 weatherman James Spann officially took his jacket off. In Spann-speak, that means things have gotten serious weather-wise in Central Alabama. Find out what's in store tonight with the forecast and how to prepare.
The National Weather Service has Birmingham in a tornado watch until 10 PM. Severe weather threat is expected to stay in the area until 3 AM.
"There is a threat of tornadoes, damaging winds, and hail across northern and western portions of Central Alabama Saturday night. Have an emergency plan/kit & multiple ways to receive weather alerts!"

The National Weather Service in Birmingham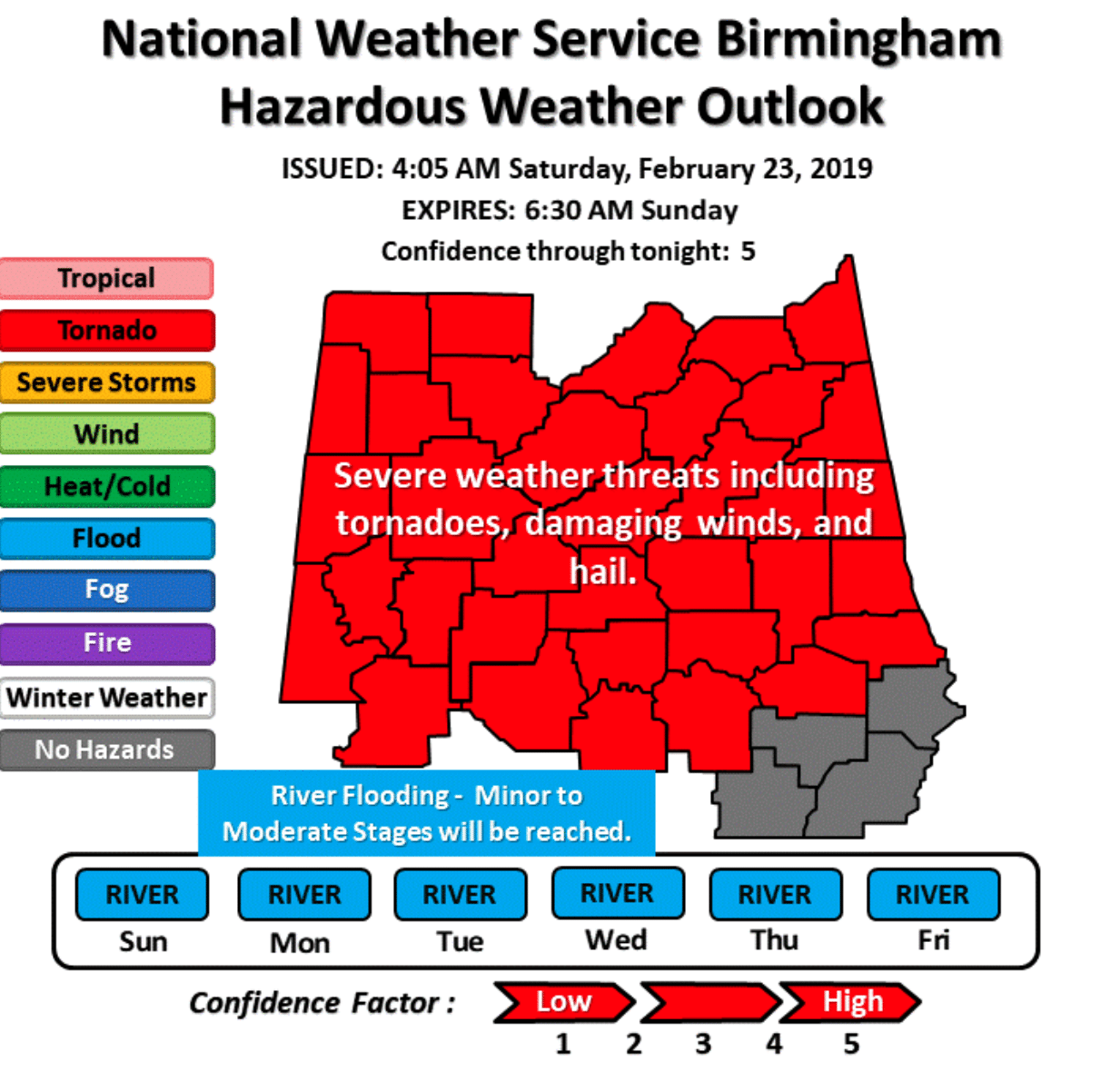 Time: According to the NWS, the severe threat will take place after 5 PM.
Threat: What's in store tonight? (Saturday, Feb. 23)
Strong thunderstorms
Winds up to 60 MPH
Possible tornadoes
If you're new to town, or are looking for a refresher, here are tips from the National Weather Service to prepare for a tornado. Also, be sure to read the National Weather Service tips on what to do during a tornado.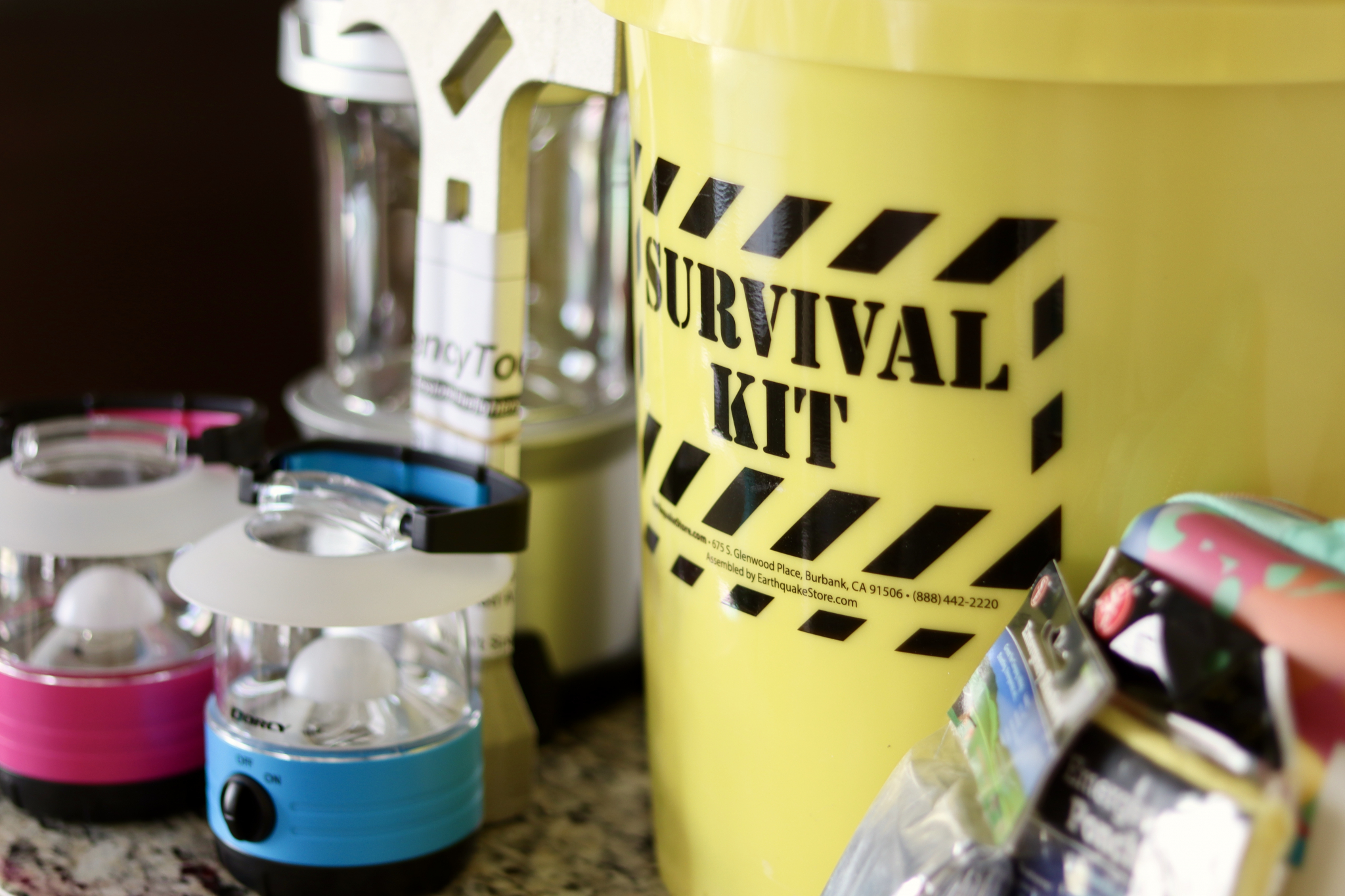 Be sure to stay up to date with weather watches and warnings through the National Weather Service Facebook page as well as Birmingham meteorologists.
Birmingham weather station forecasts:
WBRC Fox 6
WVTM NBC 13
ABC 33/40
WIAT CBS 42
Tornado Watch – weather conditions are favorable for the development of severe thunderstorms that could potentially cause tornadoes.
Tornado Warning – severe thunderstorms with tornadoes are imminent or occurring.
Flood Watch – flash flooding is possible.
Coincidentally, this week is Severe Weather Awareness Week in Alabama. This weekend is also an Emergency Preparedness tax holiday weekend. Read more about the tax holiday and how you can save on severe weather preparedness items until Sunday evening.
How's the sky looking where you are, Birmingham? Tag us in your pics on social @BhamNow!