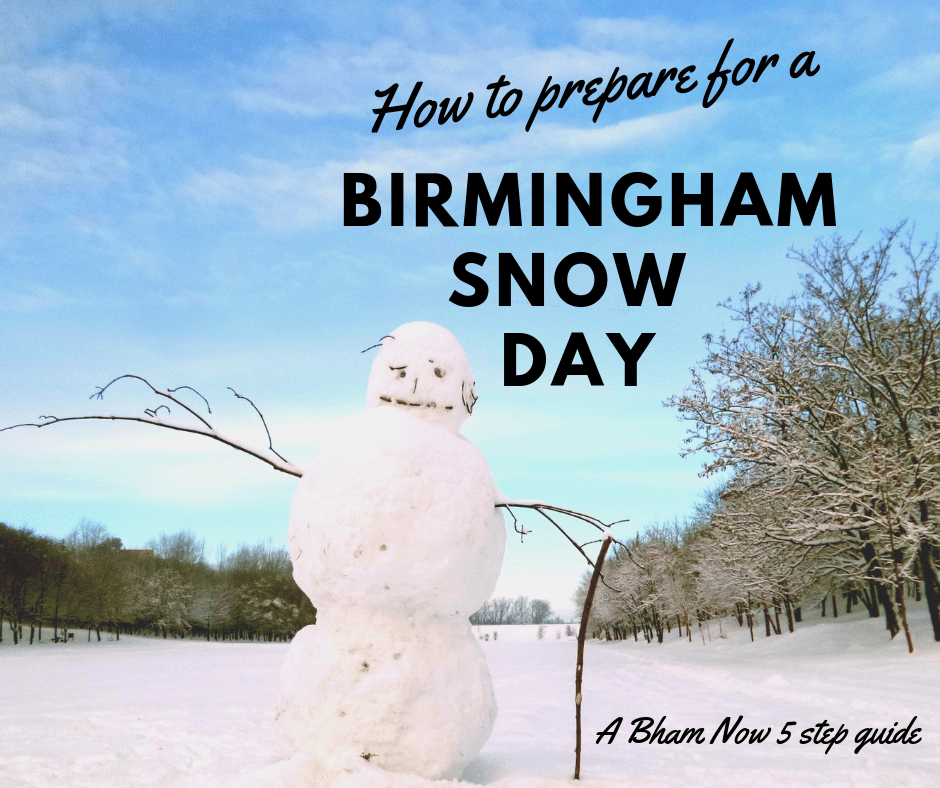 Brrrrrrrrrmingham. I'm sure you've heard the word on the street—it just might snow Tuesday. Not only is there a chance of snow, but a chance of accumulation up to four inches. Sound the trumpet, alert the press— Birmingham snow day watch 2019 has officially begun!
Birmingham Snow Day Anticipation
The mere mention of the white stuff sends us all in a tizzy leading up to the main event. Are we going to get snow? Will school and work be closed? And of course the most important question: Do we have enough milk and bread? Here's what forecasters are saying today as well as five ways we prepare for snow in Birmingham:
The National Weather Service is calling for snow Tuesday morning, January 29th. Here's the latest NWS update as of Monday morning, January 28th :
"A strong cold front is expected to bring a transition from rain to snow overnight. The transition could begin as early as midnight in the northwest and progress southeastward through the morning hours. Snow accumulations of one half inch to 3 inches are anticipated through Tuesday morning. Some isolated higher amounts are also possible. Impacts to travel appear likely near and north of a line from Demopolis to Pelham to to Cedar Bluff by 6 AM."

The National Weather Service in Birmingham
1. Compare and contrast to snow storms past
Compare and discuss the upcoming snow to one of two things: the blizzard of 1993 or Snowmageddon 2014. Those two events are the benchmarks to which we measure possible snowfall outcomes in Birmingham. So what's it going to be tomorrow? Like most weather patterns in Alabama, we won't know until it arrives. But we'll be sure to compare it to these two events until then.
Fun fact: January 28th is the five year anniversary of the 2014 Snowmaggedon. (THAT'S TODAY! Cue ominous music.)
2. Panic in the bread and dairy aisles
Ha! Do you really think you can prepare for a Birmingham snow da WITHOUT buying milk and bread? Absolutely not. Buy all the milk and bread. ALL. THE. MILK. AND. BREAD, ya hear me?
I'm kidding.
Even as a born and bred Alabamian, I think it's time for us to ask ourselves why we do this. Stockpiling food? Sure. I'm no doomsday prepper, but gathering extra supplies seems like a logical step to prepare for a possible Birmingham snow day.
But why JUST the milk and bread? Wine, cheese and toilet paper—that's all I'm buyin'. If you do find yourself with an abundance of milk and bread, here's a great recipe for bread pudding: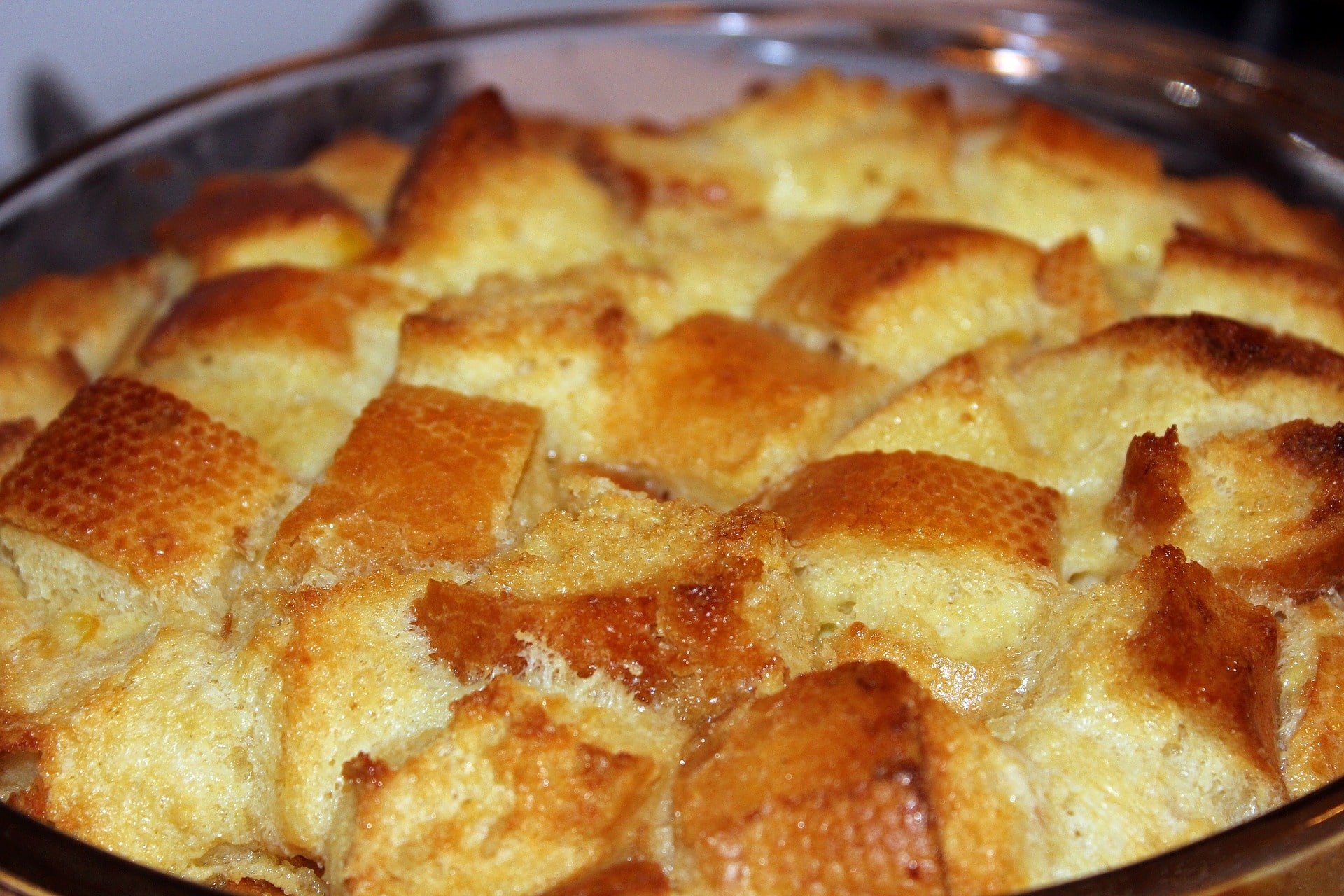 Bread Pudding
Bread pudding: because we're going to have to do something with all that milk and bread. (Photo via Pixabay)
Ingredients
6

slices

day-old bread

2

tablespoons

butter

melted

1/2

cup

raisins

optional

4

eggs

2

cups

milk

3/4

cup

white sugar

1

teaspoon

ground cinnamon

1

teaspoon

vanilla extract
Instructions
Preheat oven to 350 degrees F.

Break bread into small pieces into an 8 inch square baking pan. Drizzle melted butter or margarine over bread. If desired, sprinkle with raisins.

In a medium mixing bowl, combine eggs, milk, sugar, cinnamon, and vanilla. Beat until well mixed. Pour over bread, and lightly push down with a fork until bread is covered and soaking up the egg mixture.

Bake in the preheated oven for 45 minutes, or until the top springs back when lightly tapped.
MILK AND BREAD, FOREVER. #birminghamsnowdayprep
3. Scurry for sleds, gloves and cardboard boxes
Stock up on winter items to keep warm and entertained. I always snicker at the hardware shop in Five Points South that always has the giant "we have sleds" signs in the window —but not today!
Today is YOUR DAY, Five Points Paint and Hardware store. Sell those sleds! Shop local tip: Five Points Paint and Hardware's phone number is (205) 252-1200. Call them if you're in the market for a sled. Pro tip: a cardboard box works just as well if they're out of sleds, which they are likely to be by the end of Monday.
4. Stay glued to any and all media pertaining to Birmingham snow day
Obsessively check media for school closures, and then judge government and school officials about snow day closures—both internally and on social media—accordingly. Just kidding, please don't do this! This time, let's be nice and remember they don't have a crystal ball and are making the best call based in the information they have to keep us safe. You remember the blizzard of 1993, don't you?! (see No. 1)
5. Hang on meteorologist James Spann's every word about possible Birmingham snow day
Here's what he's saying this Monday morning on the Alabama WX weather blog about the forecast and managing expectations:
"Not everyone in the winter storm warning will get snow. Some will get nothing at all. And the volume of social media posts about snow is not necessarily directly proportional to the amount of snow we're actually going to get. It seems like the more people are talking about it, the worse it's going to be, but that's not always the case. This is a fairly light snow event; remember we are looking at one to two inches for most communities across North/Central Alabama; a few spots could see three inches.

James Spann
National Weather Service Birmingham's Facebook page is also a great resource to stay updated on the weather. As Spann says:
"If you want the most accurate and up-to-date information, you will have to check the forecast several times a day. Otherwise, you're working with old information."
So make sure to check the forecast regularly, take care of your people (and pets) and for heaven's sake don't forget the milk and bread!
What are some of your best Birmingham snow day memories? We'd love to hear from you!