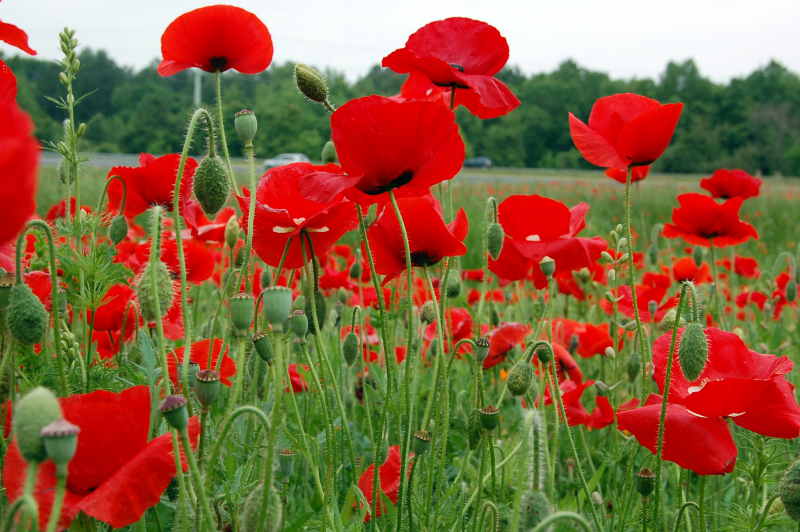 The opioid crisis in Birmingham is real, just like it is across the United States. Actually, did you know Alabama has the highest prescribing rates in the nation? According to the Center for Disease Control and Prevention (CDC), Alabama's prescribing rate was 121 per 100 people in 2016.
Given how common these drugs are, we all need to know what we can do. To find out more, I talked with three Alabama experts:
First, Dr. Stefan Kertesz. He's a UAB Professor of Medicine and an addiction medicine researcher who's been funded by National Institute on Drug Abuse and the Veterans Administration.
Second, Dr. Kimberly Braxton Lloyd. She's Auburn University's Assistant Dean for Health Services, Director of the Auburn University Pharmacy Health Services and a professor in the Harrison School of Pharmacy.
Third, Leslie Plaia. She's Project Director at Birmingham's Recovery Resource Center, a program of The Crisis Center, located at Cooper Green Hospital.
The opioid crisis in Birmingham: pathways to addiction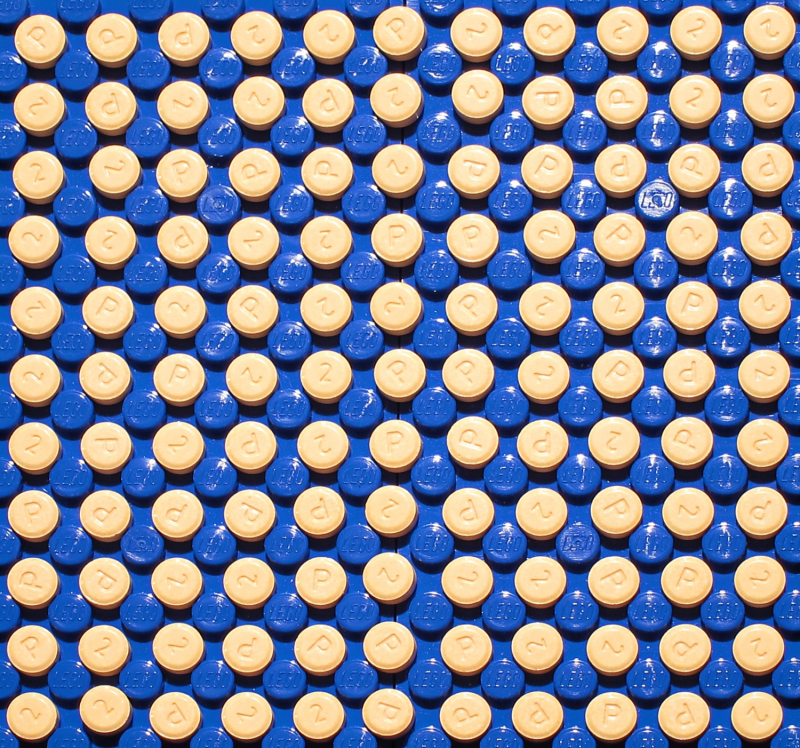 Did you know it only takes five days to become physically dependent on opioids?
Now, think about the number of times you—or someone you know—has been offered a 30-day supply of narcotics after a procedure.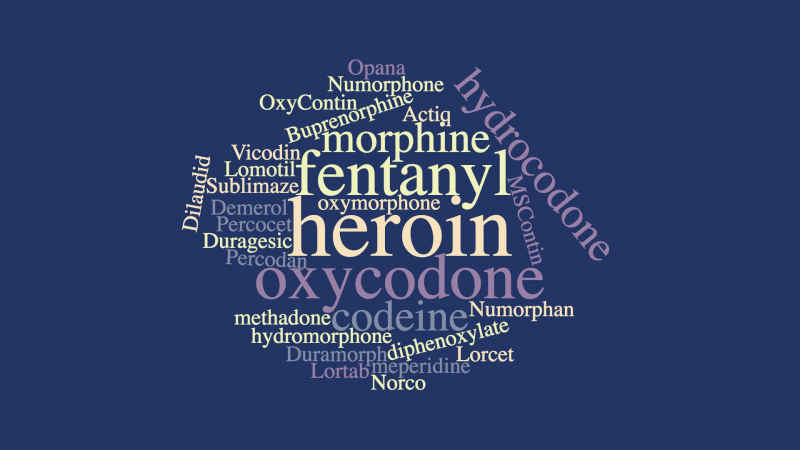 Based on this common practice, Leslie Plaia of the Recovery Resource Center confirmed that overprescribing often leads to addiction.
How overprescribing leads to addiction
Next, Dr. Kimberly Braxton Lloyd painted a clearer picture of how this happens:
"Often, a patient receives a prescription for a medication for a legitimate indication—such as pain relief needed for an acute injury, trauma, accident, surgery, etc. Over time, the dose of the medication might escalate as the patient requires higher doses for pain relief as they heal. Higher-than-needed doses and longer duration of opiod use put a patient at risk for addiction.

Then, once the prescriber decides that the opioid is no longer necessary for pain relief and stops prescribing the opioid (or recommends non-opioid alternatives), the patient is no longer able to get a legal prescription for the medication. But at this point, they've developed a psychological and physical dependence. The patient might seek other sources for a legal prescription by seeing other prescribers or going to the emergency room for acute care.

Once the patient is no longer able to obtain a legal prescription, and the addiction is still strong, they might turn to illegal sources in order to obtain their opioids by buying prescription narcotics. Prescription pain killers when obtained illegally are very expensive.

If the patient can't afford the cost of the illegally obtained opioids, then they might turn to heroin, which is a less expensive option. Unfortunately, sometimes heroin is laced with other, more potent narcotics. This can lead to increased addiction and can increase the risk of an unintentional opioid overdose.


Dr. Kimberly Braxton Lloyd
The opioid crisis in Birmingham: prevention is possible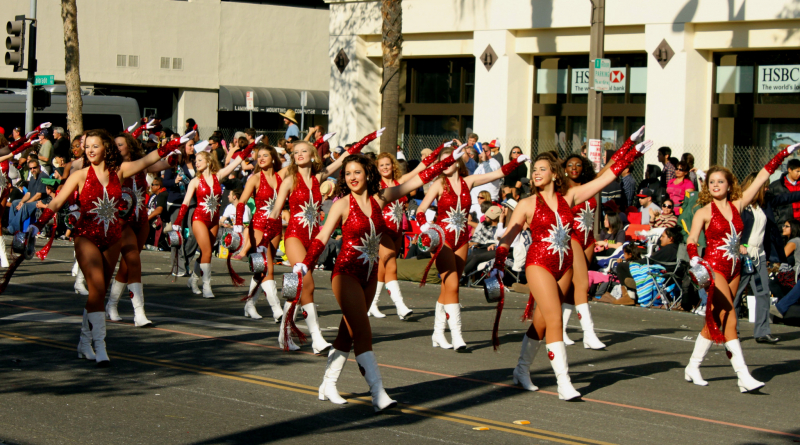 Still, given the many ways people can become exposed to opioids, there are a few things we can all do:
For young people and those who love them
"Talk with your kids. Let them know that drug and alcohol use will come up, and they'll need to make choices." (Leslie Plaia)
"Teach your kids to only take medications that are prescribed for them and that have their name on the bottle." (Dr. Lloyd)
Help strengthen young people's coping mechanisms and support systems (Dr. Kertesz)
Get kids in "social activities like scouting, band, or mentored experiences. These help young people feel recognized, included, and supported." (Dr. Kertesz) Parents, educators, and community leaders can find more information here.
If your teen is having a medical or dental procedure, (e.g. wisdom teeth removal) first, ask for non-narcotic pain management options. Second, monitor their meds. When the pain is done, get rid of the meds. (Leslie Plaia)
Kertesz elaborated that "Those of us who don't run [explicit drug prevention] programs all have a positive community responsibility to support rewarding activities that offer recognition, support, fun, and community engagement. The scout troop leader and the basketball coach are providing drug prevention programs, whether they know it or not."
For people having medical procedures
Be up front with medical providers about abuse history.
Ask for non-opioid pain management options from the beginning.
"When hospitalized, only request 'as needed' pain relievers for breakthrough pain only when needed. Treat acute pain and minimize suffering. Meanwhile, be aware of amount and frequency of pain reliever use. Try to extend the time between requests for opioids and ask for non-opioid options when this is an option. The goal should be to wean off of all opioids as healing occurs. Be sure to talk to the physician about non-opioid pain relievers upon discharge, and alternate between opioids and non-opioid alternatives as recommended by the physician and extend the time between doses to decrease the risk of dependence. Family members of the patient—be aware of the signs and symptoms of opioid dependence / addiction." (Dr. Lloyd)
Get rid of meds you no longer need. (Leslie Plaia)
Make sure no one else has access to unnecessary meds. Some pharmacies will take them back. Some sell kits that destroy the meds.
The opioid crisis in Birmingham: treatment options

Unfortunately, while there are a lot of ways to avoid getting hooked on opioids in the first place, sometimes people are past that stage. Then what?Luckily, there are a number of treatment options. At this stage, what's available, according to Plaia, depends on your resources.
Opioid addiction: signs and symptoms
According to both Dr. Lloyd and Dr. Kertesz:
"Friends, family members and roommates should watch for signs and symptoms of opioid addiction if they suspect that someone in their life might have a problem. People who suffer from drug addiction might have changes in their usual behavior, for instance:
Social isolation (spending more time alone and not interacting with friends or family)
Changes in hygiene (not showering, changing clothes, brushing teeth, etc.)
Losing interest in normal activities
Changes in mood (increased sadness, depression, anxiety, nervous, grumpy, mood swings, etc.)
Decreased energy / increased tiredness / increased sleep / sleeping odd hours
Changes in reliability (missing appointments, missing classes, missing payments, financial hardship, etc.)
Eating more or less than usual, weight gain, weight loss, or weight fluctuation
Being overly energetic, talking fast, seeming 'hyper,' saying things that are confusing, etc.
Hanging out with new people, changing friends, changing social circles, changing behavior, getting in trouble with the law.
Withdrawal symptoms may include feeling cold, shivering, tremors, shaking, irritability, desperate."
If someone you know needs help
Rather than walking you through all the available treatment options, we'll steer you to the Recovery Resource Center. You can find them at 1515 6th Avenue South, Birmingham, AL 35233. (205)458-3377
Ultimately, according to Plaia, people need space "to heal from what led them down the path to addiction. They need help to make different choices, and to establish different, healthy coping mechanisms instead."
The opioid crisis in Birmingham: recovery is possible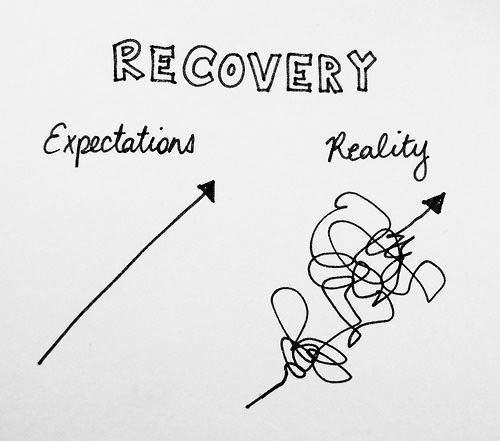 On the road to recovery, The Recovery Resource Center matches people with a "peer support specialist. This peer support specialist is in long-term recovery themselves. They can help the person who is addicted develop a 'sober network.'" They provide support by contacting folks on almost daily until they are in treatment. "We want them to understand that were here; we understand what they're going through; and we know how scary it can be," said Plaia.
The opioid crisis in Birmingham: avoid overdose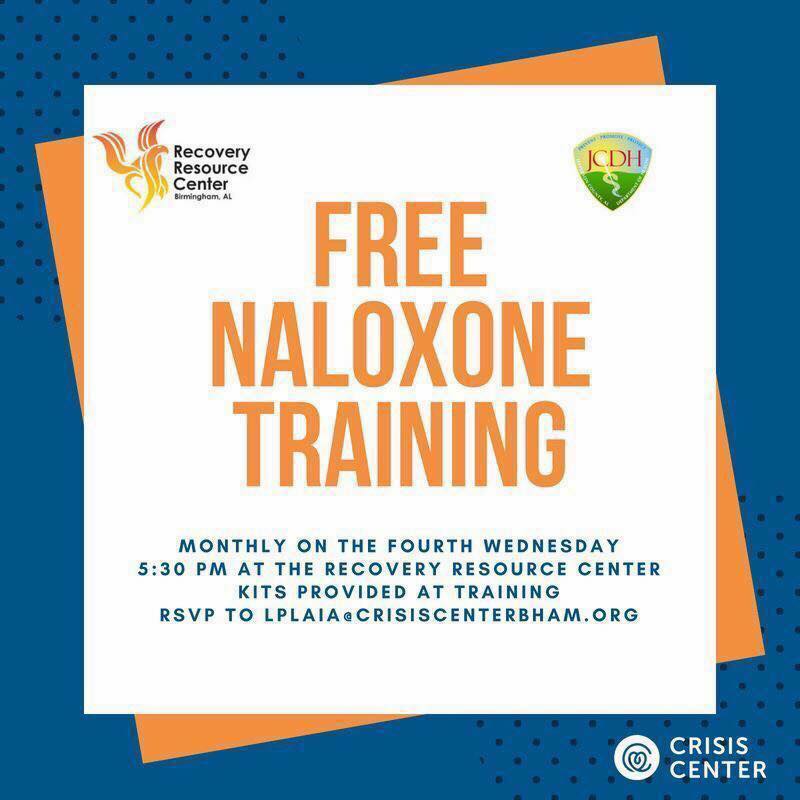 Sadly, it's often after people are "doing great" that using "one more time" has disastrous consequences. According to Plaia, "at some point, people think 'maybe I can handle it differently now.' Then, muscle memory kicks in and the person uses the same amount they did prior to getting sober. The problem is that their tolerance is no longer built up. This is one of the top causes of overdose."
For this reason, Kertesz stated that "it's important to have the opioid reversal agent naloxone (also known as Narcan). Anyone in Alabama can walk into a pharmacy and get it. You do have to pay, of course."
Alternatively, the Recovery Resource Center holds monthly naloxone trainings. These include how to administer this potentially life-saving medication and how to perform rescue breathing. Trainings take place on the fourth Wednesday of each month. Kits are provided at the end of the training.

Know the signs and symptoms of overdose
Dr. Lloyd concluded that it's important for family members to know the signs and symptoms of an overdose:
The person is passed out and non-responsive (shake, prod, shout and get no response)
They have slow, shallow breathing (gurgling sounds)  
The lips have a blue tinge  
Constricted "pinpoint" pupils
---
Opioid addiction is a real problem. And, we all have some agency in helping to slow the epidemic. By informing ourselves about addiction, getting involved in prevention, helping to steer folks to treatment, and supporting those in recovery, we can all make a difference.
Correction: the original version of this article mistakenly listed dilated pupils as a sign of opioid overdose. In fact, opioid overdose causes the opposite – constricted, or pinpoint pupils.