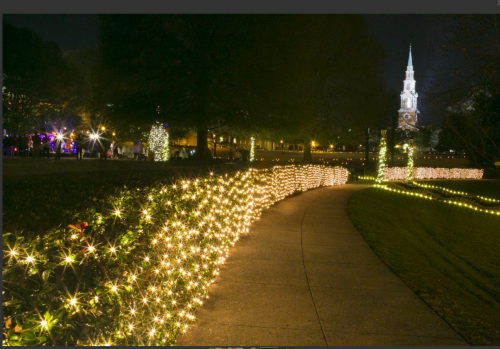 This week and next, many of our friends and neighbors will be attending Christmas parades throughout our community. Occasionally, since parades are held outdoors on city streets in November and December, you may have to bundled up or stand under an umbrella.
We've got an alternative.
Start a new tradition and watch a parade of talented Samford students in the comfort of Samford University's Wright Center at Celebrate Christmas with Samford Arts.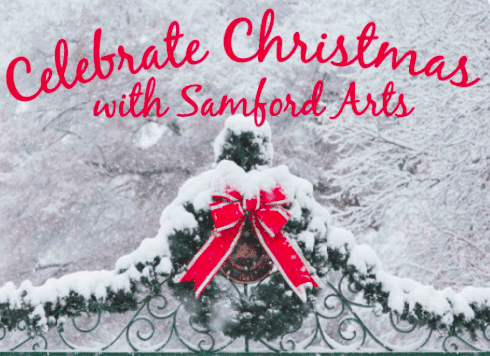 Here are the details.
Celebrate Christmas with Samford Arts is on Friday, November 30, 7:30 at Samford University's Wright Center.  It is a free event, but you need to reserve a ticket – HERE.
If you are looking to create a new Christmas tradition and lasting memories for friends and family, this is a "must see" event.
A parade
Like any parade, come a little early. Step onto Samford University's grounds. Walk around and experience the campus all dressed up for Christmas. Beginning at 6:30, enter the Wright Center lobby and have refreshments, holiday cookies, and fellowship.
At 7:30, the Celebrate Christmas with Samford Arts 'parade" will begin with an impressive collage of student performances – a parade.
Earlier this week, Bham Now had the pleasure  to attend a sneak preview of the upcoming Celebrate Christmas with Samford Arts. Check out the following videos we posted on social media.
The Lineup
Samford Arts is involving nearly every arts program in this special Christmas production. There will be performances from the Samford Orchestra, Jazz Band, A Cappella Choir, University Chorale, Wind Ensemble, Worship Arts Ensemble, and Gracenotes, along with dance and theatre contributions.
The entire evening production is choreographed for Christmas.
It's free – reserve  tickets
Like a parade the entire event is FREE. Bring your whole family, supper club, church group, or book club and start a new Christmas tradition at Celebrate Christmas with Samford Arts. Just click the link to reserve your tickets.
We look forward to seeing you at the parade!