Sponsored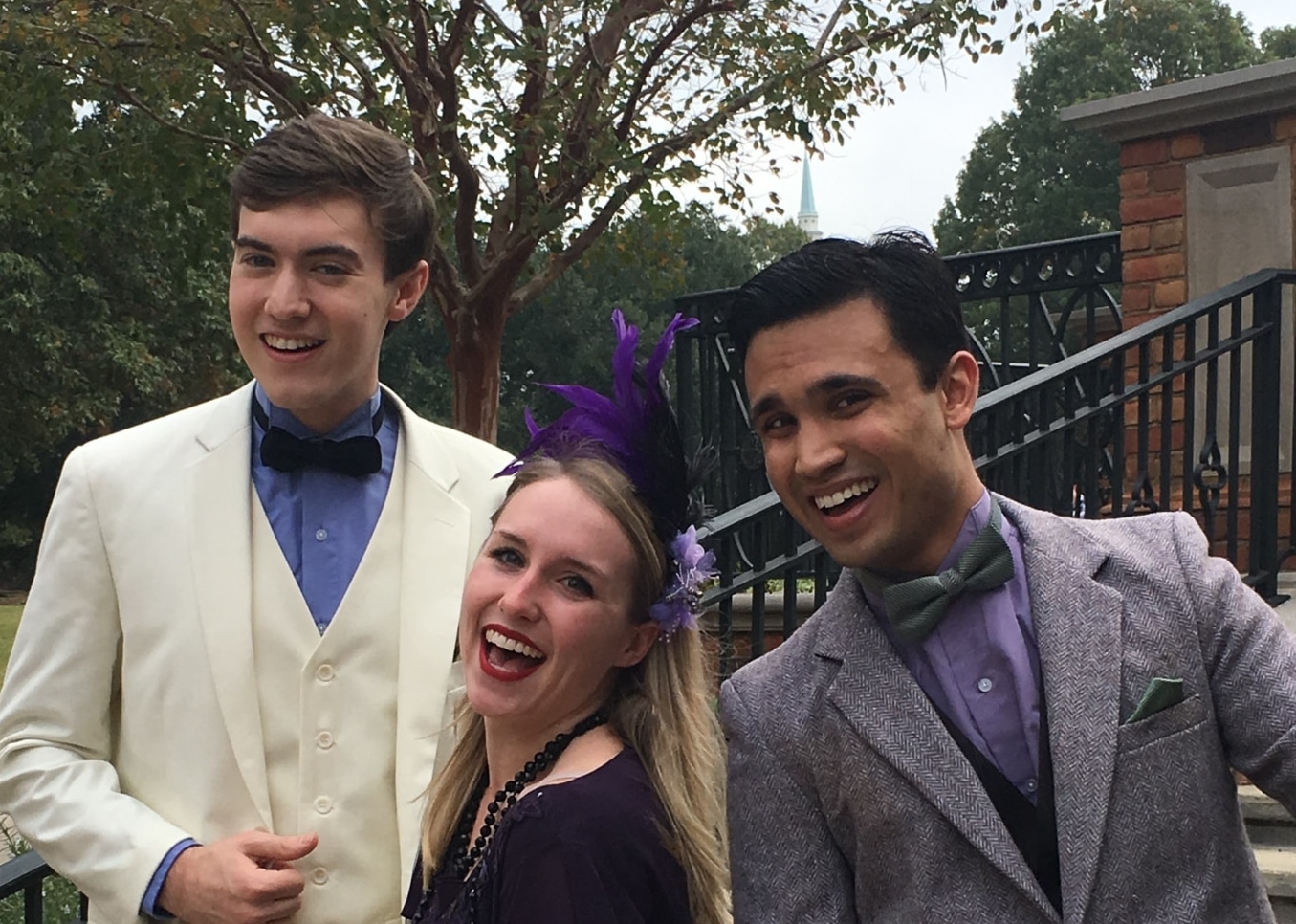 This November, Samford University's School of the Arts will be holding two unforgettable events. On November 15-18, Samford Arts will be premiering a new American opera called The Ghosts of Gatsby. At the end of the month, on November 30, the university will be kicking off the holiday season with the Celebrate Christmas with Samford Arts.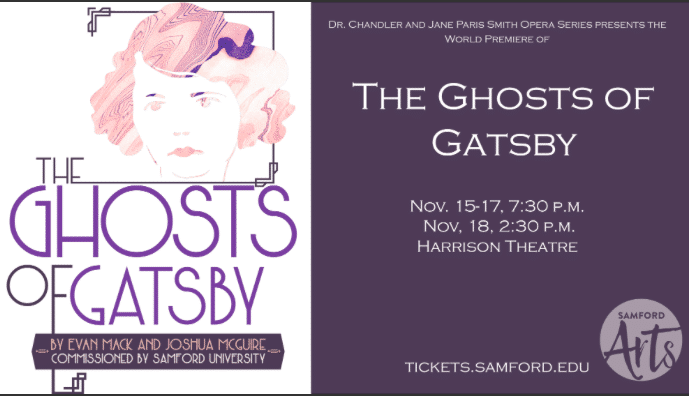 Both special events are open to the public. Tickets for The Ghosts of Gatsby can be purchased – HERE. The Celebrate Christmas with Samford Arts event is free so get your tickets now.
A New American Opera unveiled at Samford
Imagine this item on a Samford student's resume… "helped create a new American opera, The Ghosts of Gatsby." Now that might even get the attention of the Metropolitan Opera!
Commissioned by Samford University and Samford's School of the Arts, the effort to create an opera began several years ago as a collaboration of Kristin Kenning, director of Samford Opera, with librettist Joshua McGuire and composer Evan Mack.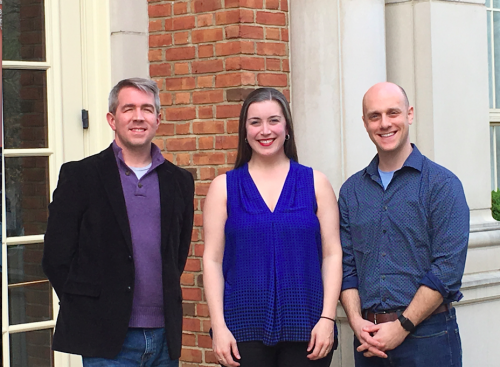 "Samford is incredibly forward-thinking to commission an opera for its students. Not only will the Samford name live on with the opera but it provides such an invaluable learning opportunity for these students," said Mack.
The Story
The Ghosts of Gatsby is a tale of marriage and madness as it spends a day on the French Riviera circa 1924 with F. Scott Fitzgerald and three different versions of his wife Zelda. Scott is obsessed by his work on The Great Gatsby and is jealous of Zelda's recent affair. Locked in her bedroom, she has visions of both a younger and older self. The 45-minute opera is written for 4 performers and a chamber orchestra. Members of the Samford Orchestra will accompany the production under the direction of Brian Viliunas.
According to Mack and McGuire, "We had been given directive to produce an opera with Alabama roots and we were interested in Zelda who was a famous person because she was married to a more famous person and we wanted to excavate her story. She was 'Belle of the Ball' in Montgomery, the 'Flapper Girl' in New York and Paris, and then the psychiatric patient in the asylum. We were also curious to find the commonalities of their marriage with other ordinary marriages."
Samford Student Involvement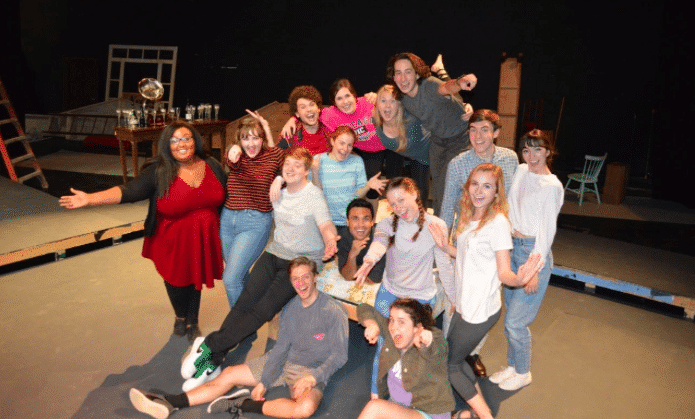 Samford students played a vital role, "workshopping" with Mack and McGuire to tweak the opera's direction and edit the text and music.
"We started with what we thought was a best draft, but knew that it was wet ink and a living, breathing piece. This allows for really great art to happen," added Mack.
The creative team returned to Samford in October to work through additional updates with students and the Samford Orchestra. Though the main structure of the opera remains the same, the texture and organization of the orchestration changed significantly to create the best possible version for the premiere.
Arrive Early for the Performance
The Ghosts of Gatsby will be premiering November 15-18, 7:30 p.m. at Samford University's Harrison Theatre. Attendees are encouraged to arrive early for the show to mingle with actors and get into the mood of the era. On opening night there will be a special conversation with the creators of the opera hosted by Opera Birmingham in Bolding Studio at 6:30 p.m.
Start a Christmas tradition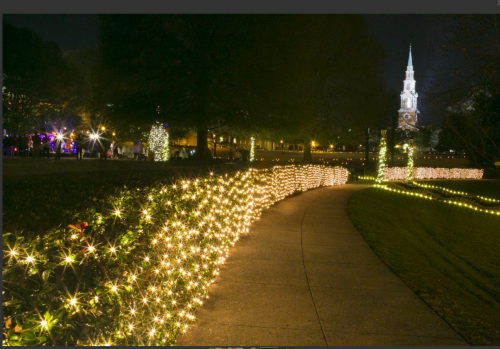 Begin a new Christmas tradition this year by gathering up friends and family for Celebrate Christmas with Samford Arts on Friday, November 30.
According to School of the Arts Dean Joe Hopkins, "We haven't even presented our first 'Celebrate Christmas with Samford Arts' and it already feels like a tradition. This is one of those can't miss opportunities."
Come early. Step onto Samford University's grounds. Walk around and experience the campus all dressed up for Christmas. Then, beginning at 6:30, enter the Wright Center lobby and have refreshments, holiday cookies, and fellowship.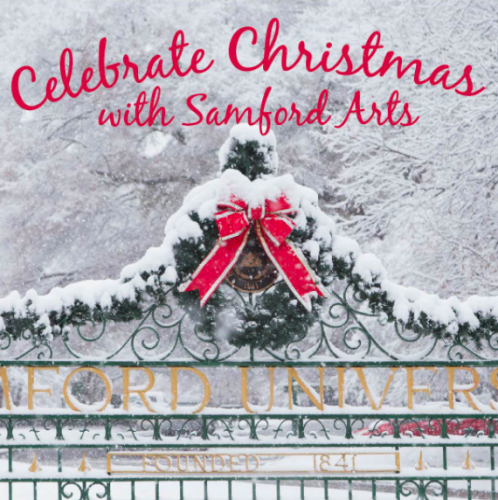 At 7:30, Celebrate Christmas with Samford Arts will delight attendees with a collage of student performances, including the Samford Orchestra, Jazz Band, A Cappella Choir, University Chorale, Wind Ensemble, Worship Arts Ensemble, and Gracenotes, along with dance and theatre contributions.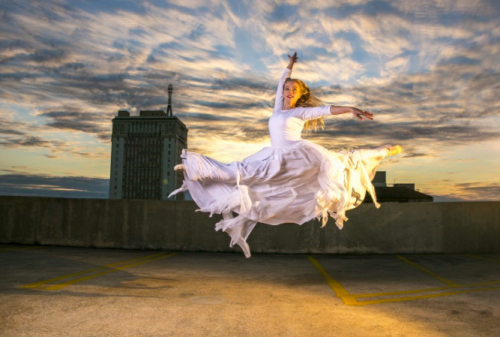 The entire evening production is choreographed for Christmas. Don't miss Samford's remarkable collection of talented students.
And the best part? The entire event is FREE. Bring your whole family, supper club, church group, or book club and start a new Christmas tradition at Celebrate Christmas with Samford Arts. Just click the link to reserve your tickets.
Samford Arts Calendar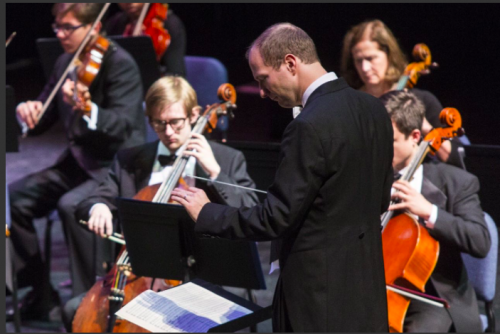 Mark it down, don't forget: November 15-18, the world premiere of The Ghosts of Gatsby and on November 30 Celebrate Christmas with Samford Arts.
For the coming year, make a new year's resolution to explore Samford Arts throughout 2019. Most of the events, from ensembles to dance performances are free. You will be amazed by the gifted students at Samford. Bookmark their events calendar – HERE
We will see you at the The Ghosts of Gatsby and Celebrate Christmas with Samford Arts!
Sponsored by: