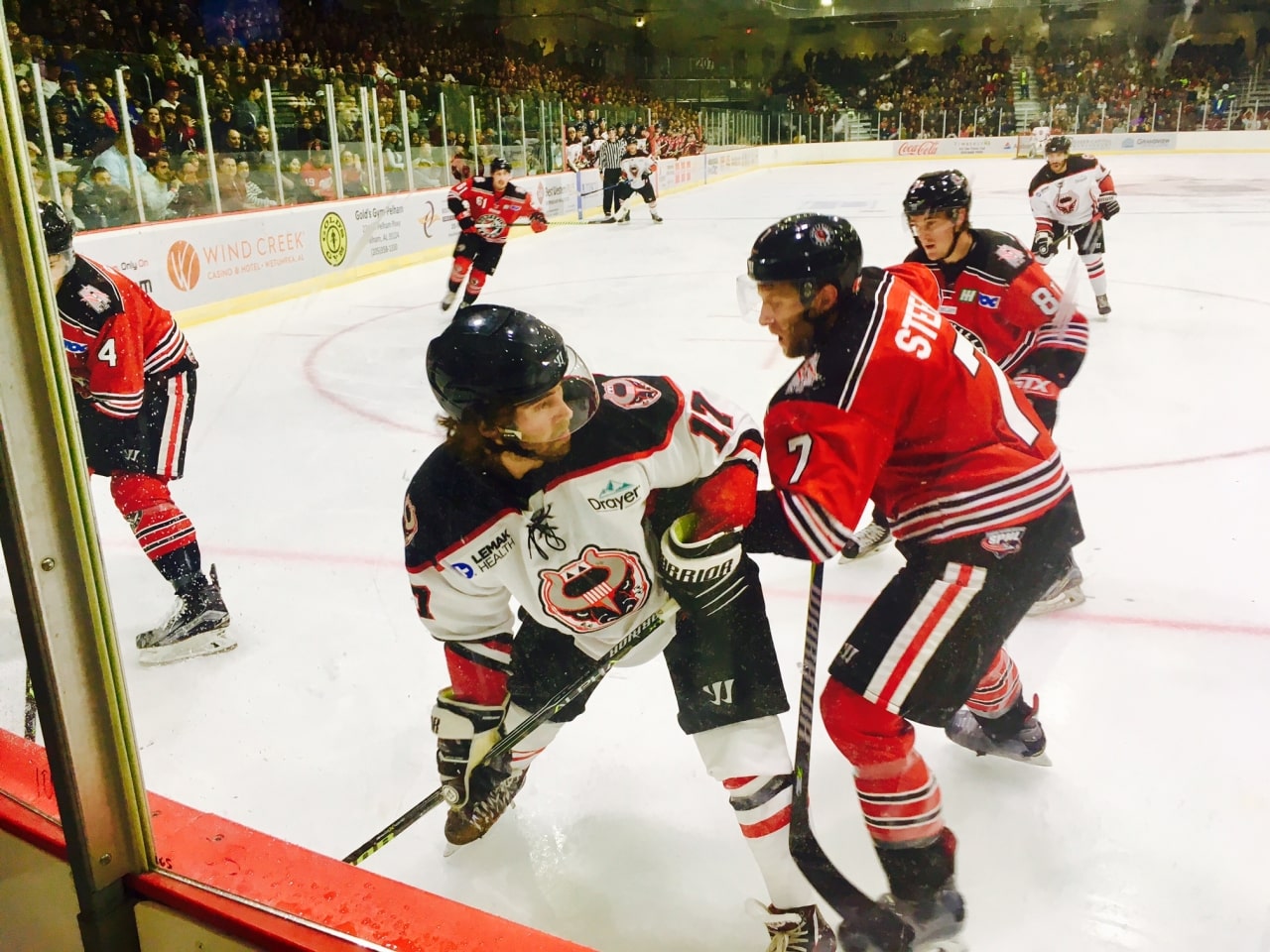 Need a great holiday gift idea? Buy that special sports crazy  friend or member of the family, tickets or gear from their favorite Birmingham professional team.
What a difference a year makes. In 2017, there were only two professional sports teams in the Birmingham market, baseball's Birmingham Barons and the new Birmingham Bulls hockey team. Today, you can add two more teams, soccer's  Birmingham Legion and the Alliance of American Football's Birmingham Iron.
Here is Bham Now's guide to season tickets and gear.
Birmingham Legion Football Club
Birmingham soccer trivia: Which television market had the 4th highest viewership for the opening game of the 2018 World Cup.  
Answer: Birmingham

The Birmingham Legion will be launching their inaugural USL 2019 season in March.  Everything the local ownership team has done has been first class, from the hiring of the President/GM Jay Heaps to their first signed player, hometown hero Chandler Hoffman.
Looking for the perfect Christmas gift for all the soccer fans in your household? We recommend season tickets. And of course, don't forget the  gear which you can order online or drop by the Legion store at 2213 1st Ave. South Birmingham, AL 35233.
Birmingham Iron
Birmingham football trivia: We've got two questions.
This incoming Birmingham Iron player led the last SEC East team to beat Alabama in 2010. Name that player and his team?
And, this Birmingham Iron QB holds the University of Alabama single season passing record… or at least for a few more weeks?
Answers: 1. QB Stephen Garcia of South Carolina. 2. Blake Sims from the Tide.
It is hard to believe that the Birmingham Iron's inaugural season kickoffs on February 10th.  Get your tickets early, because 4 of the first 5 games played by the Iron will be home at Legion Field. The perfect gift for the football fans in your household? Season tickets and really cool gear.
One last reason to attend Iron games.  See these two gentlemen who are on the roster.
Birmingham Barons
Birmingham baseball trivia: Name the latest Birmingham Barons player to make Major League Baseball's Hall of Fame?
Answer: The Chicago White Sox and Auburn legend Frank Thomas
The Birmingham Barons just released their 2019 schedule and will be selling season tickets and individual tickets in a few weeks.  What a great way to celebrate the 25th Anniversary of Michael Jordan's stint here in Birmingham. And while you are visiting Railroad Park or Good People Brewery for the holidays, step into the Barons "Sports Depot" and buy some original Barons and Birmingham gear. It is  one of the best sports store in Bham.
Birmingham Bulls
Birmingham Hockey trivia: Greatest player ever to play against the Birmingham Bulls? 
Answer: Easy one. A 17 year old Wayne Gretzky played against the Birmingham Bulls in  78-79 season.  Old timers still talk about that game.
The Birmingham Bulls launched their 2nd season last month at the Pelham Civic Center, and the team seems determined NOT to lose a game.  Currently on a 9 game winning streak, the Bulls are setting Southern Professional Hockey League Records.  If you like to see a winner or just enjoy the family atmosphere at the Bulls games, you can still purchase tickets as a great Christmas gift. There are 17 home games after Christmas.  Call the Bulls ticket office about mid season ticket sales at 205-620-6870 or visit their website at https://www.bullshockey.net/  
And don't forget to put some Birmingham Bulls gear under the tree.