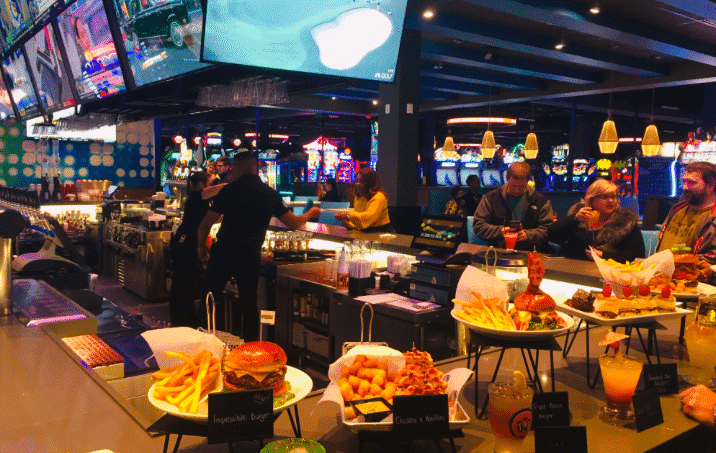 Alabama's first Dave & Buster's will open to the public on Monday, November 19th at the Riverchase Galleria.
Just in time for the holiday season, the long awaited restaurant and entertainment hub is expected to be a major new regional attraction for the Riverchase Galleria, the state of Alabama's largest retail mall.
How big is the new Dave & Buster's?
Here are 6 fun facts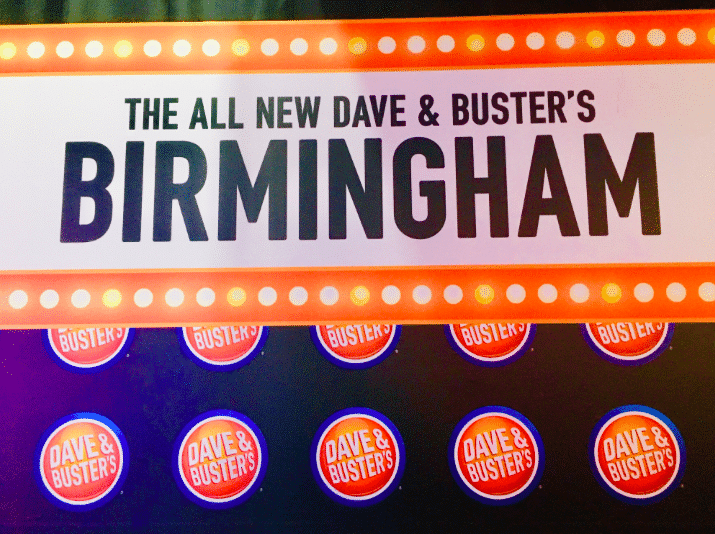 175+ – That's how many state of the art arcade games are packed into the entertainment area, including the brand-new virtual reality game Jurassic World VR ExpeditionTM — an interactive cinematic virtual reality (VR) game inspired by the Jurassic World film series.
33,000 square-feet – Fun fact. According to the U.S. Census, the median size of an American home in 2016 is 2,422 square feet. The new Dave & Buster's in Hoover is the size of 13 American homes! There is plenty of room and space to have fun!
38 – No need to bring your glasses to watch college and pro football games or any other sporting events. Dave & Buster's has 38 HDTVs surrounding the sports lounge and cocktail bar. The smallest TV in the lounge is 70 inches.
1 – Ok – this is the one and only "Impossible Burger (100% plant based)," and it is perhaps the largest vegan burger sold in Alabama. D&B started selling these burgers back in October. Of course, if you like your burgers with meat and bacon, you can get massive hand crafted burgers too.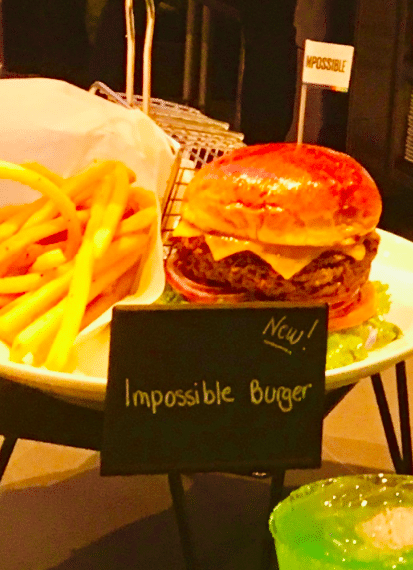 240 – That's how many new jobs Dave & Buster's is bringing to the Greater Birmingham area. From game-lovers and sports enthusiasts, to foodies and event planners, Dave & Buster's is regional attraction for all ages.
120 – The new Dave & Buster's in Hoover is the 120th nationwide and the first to be established in Alabama.
Hours of Operation
Beginning this Monday, November 19, Dave & Buster's will open daily at 11:00a.m.  On Sunday – Thursday, the entertainment hub/restaurant will close at midnight, and on Friday – Saturday, they close at 2:00a.m. in the morning.  Happy Hour is  Mon – Fri 3:45 – 7pm, and there are numerous drink, food and entertainment specials.
Welcome Dave & Buster's to Birmingham!