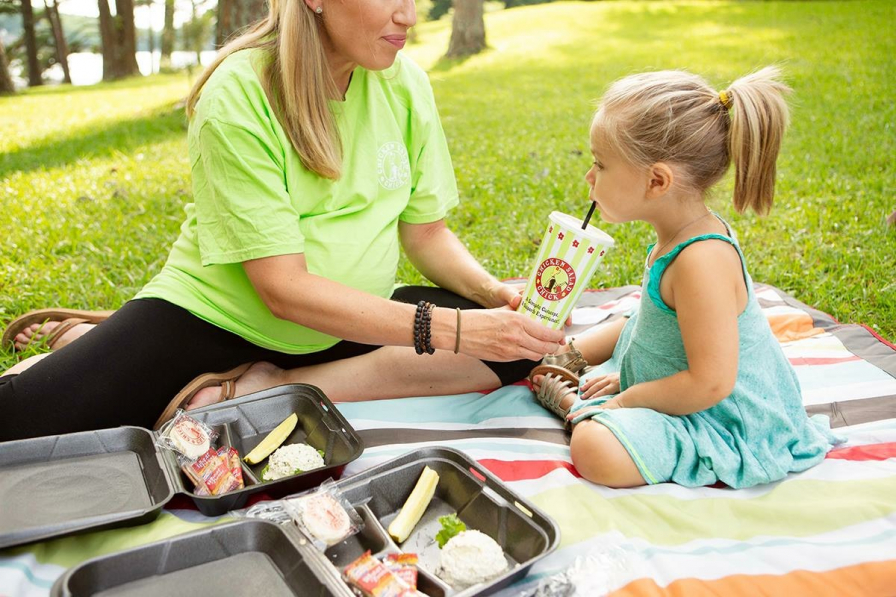 New eateries are opening in Trussville daily, are you up to speed? Here are some places to dine that are officially open for business, plus some that are currently in the works.
Open For Business in Trussville
Edgar's Bakery
Address: 158 Main St., Trussville, AL 35173
Contact: 205.987.0790
Hours: Mon.-Sat. – 6:30am-6pm
Edgar's, one of Birmingham's most popular bakeries opened in September in Trussvile, and it has been packed ever since.
Standing at 5,000 sq. ft., the Trussville location is the bakeries largest location. Not only that, but the building is absolutely gorgeous! Check out the photo below—isn't it beautiful?
What does Edgar's offer? While the store specializes in a deli menu that includes soups, salads and sandwiches, it also includes a bakery that serves pastries, cakes, cookies and other sweets that are hard to pass up.
The store is so big, there is plenty of space to browse items like boutique coffee mugs, jellies, stationary and more.
It's still such a hit, it's been packed for weeks!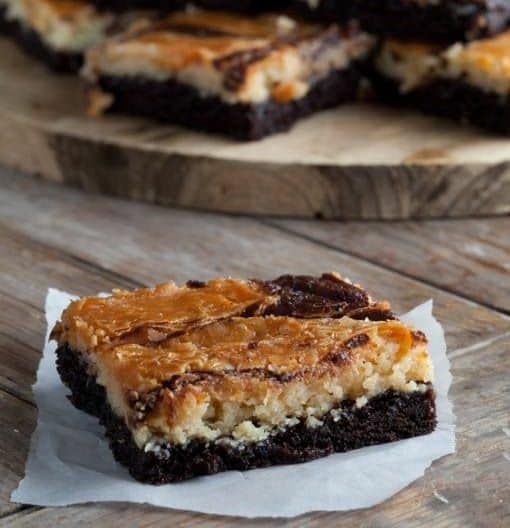 Thai Basil and Sushi
Address: 445 Main St., STE #121, Trussville, AL 35173
Contact: 205.537.1134
Hours: Sun.-Thurs. – 11am-2pm, 4:30pm-9pm; Fri.-Sat. – 11am-2pm, 4:30pm-9:30pm
There's been a string of new Asian restaurants to open in Trussville within the past few weeks—one being Thai Basil and Sushi.
Located in the Winn Dixie shopping center between Nail Plus and Miceli's Italian Food, Thai Basil and Sushi is quickly becoming a new favorite. (Especially for me! I can't get enough of their chicken pad thai.)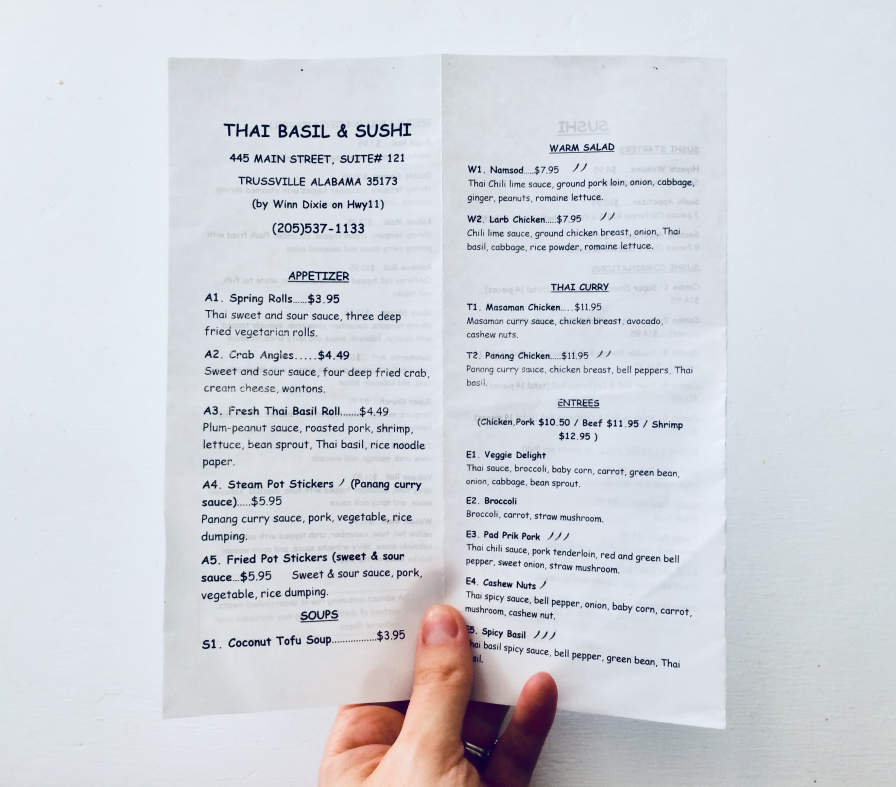 Here's a look at what they offer:
Appetizers
Spring rolls
Crab angels
Fresh Thai Basil roll
Steamed/fried pot stickers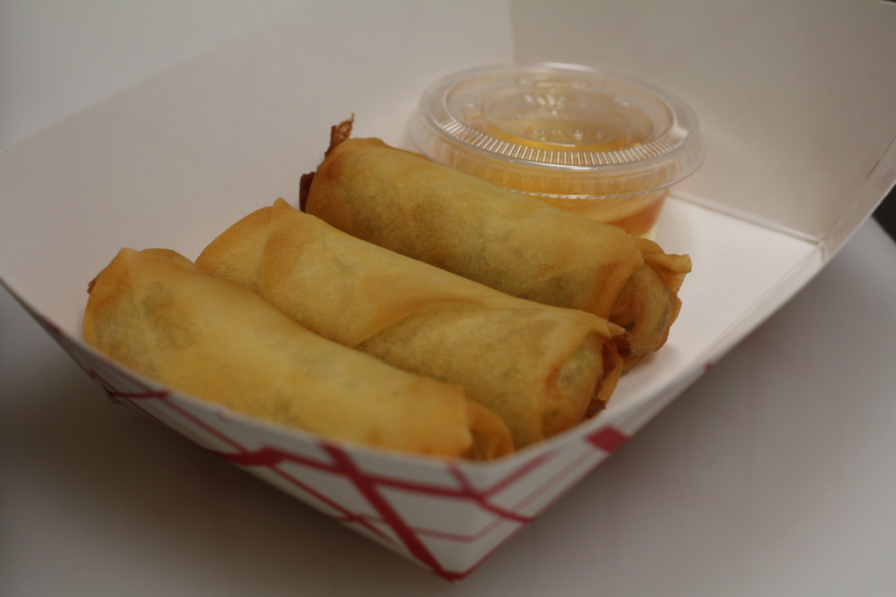 Entrees
Cashew Nuts
Spicy Basil
Veggie delight
Sushi
California roll
Spicy Tuna roll
Rock and roll
The space is small, but the owners have done a good job of fitting the space with seating both inside and out. Service is efficient and the staff is friendly, too, which is always a bonus.
Happy Wok Asian Cuisine
Address: 1423 Gadsden Hwy., #111, Trussville, AL 35235
Contact: 205.537.1188
Hours: Sun. – Thurs. – 11am-9pm; Fri.-Sat. – 11am-9:30pm
Happy Wok Asian Cuisine is filling bellies in Trussville, and locals couldn't be happier. The restaurant, which has taken the place of Mr. Chen's features both Chinese and Thai Cuisine.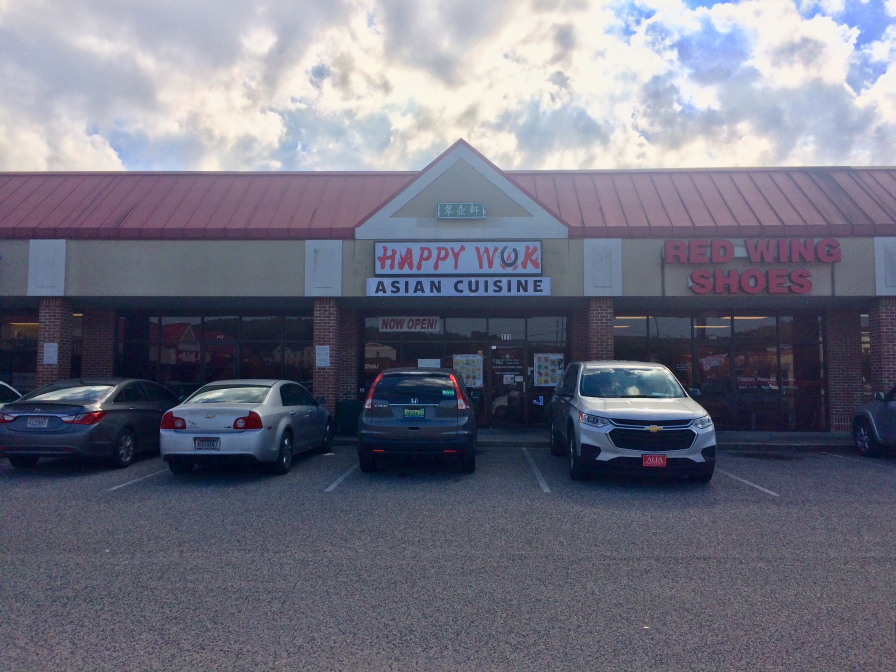 One dish worth checking out is the Chow Fun, a stir fry that hails from Singapore and typically includes egg noodles. Noodles are made fresh daily.
Other items to try range from appetizers like dumplings and chicken dishes like cashew or curry to rices such as shrimp fried or shrimp fried.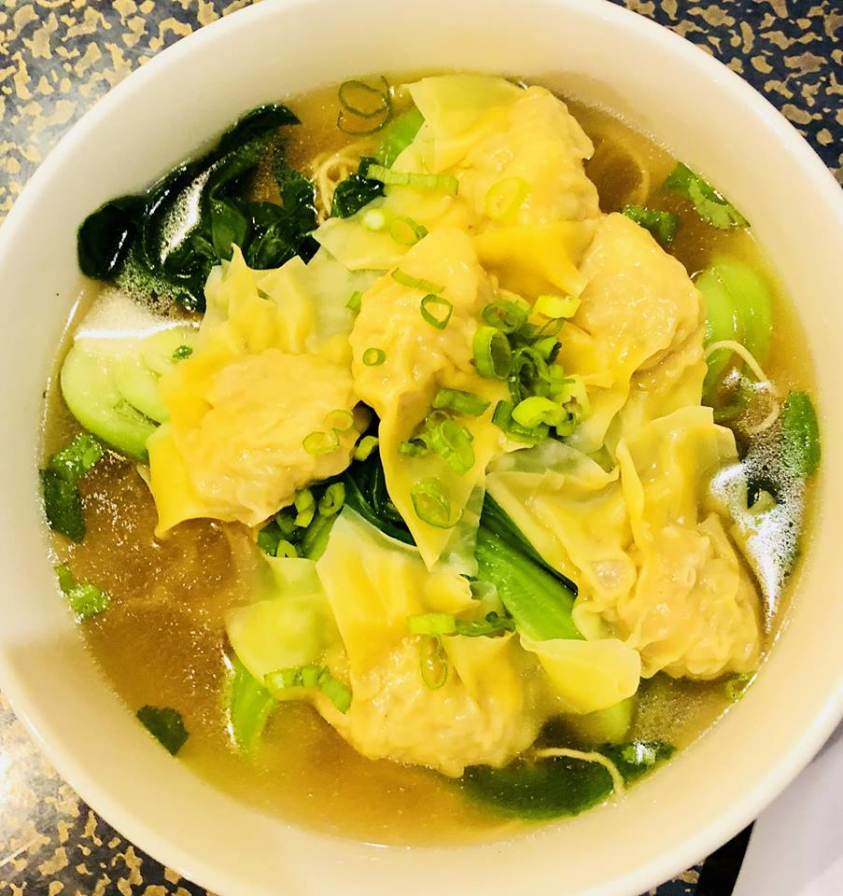 Pho Sizzle Rolled Ice Cream and Bubble Tea
Address: 5880 Trussville Crossing Blvd., #100, Trussville, AL 35235
Contact: 205.655.9500
Hours: Sun., Tues.-Thurs. – 10am-9pm; Fri.-Sat. – 11am-10pm
Pho Sizzle Rolled Ice Cream and Bubble Tea is the newest restaurant to open its doors in Trussville. Its name is super fun to say, too! The restaurant offers a wide variety of east Asian foods, primarily from Vietnam with some Chinese and Thai dishes. They also serve rolled ice cream and bubble tea, which has become quote popular around the greater Birmingham area.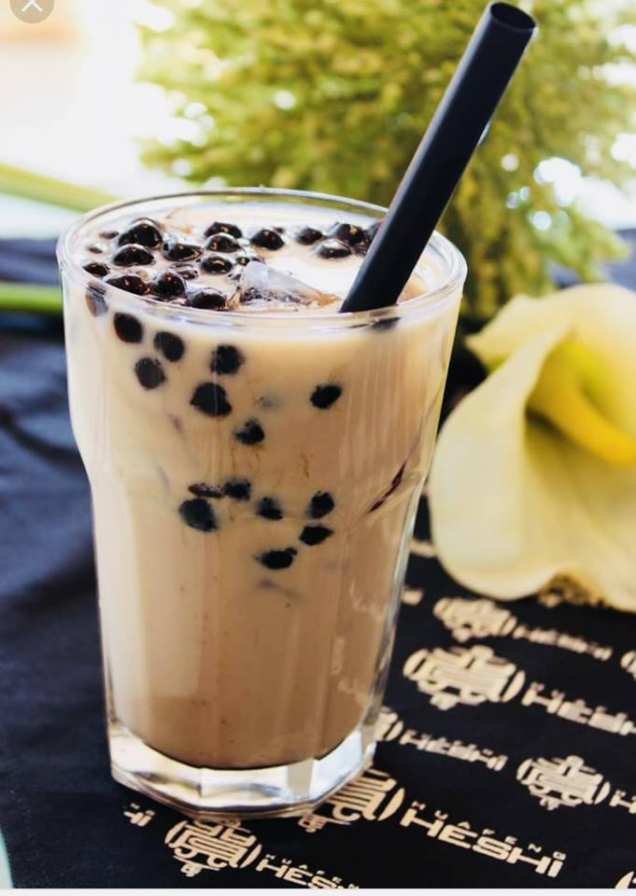 Interested in more places that serve bubble tea? Click here.
Restaurants Headed To Trussville
Chicken Salad Chick and The Metro Diner
Address: 2050 and 2058 Gadsden Hwy., Trussville, AL 35235
Chicken Salad Chick and Metro Diner are in the works and will be next to open in Trussville. The restaurants will be in the newly developing shopping plaza on U.S. Hwy. 11 between the Tutwiler subdivision entrance and the entrance to Calumet.
Word on the street is these two hot eateries will open in Spring 2019, but fingers crossed they will open their doors sooner.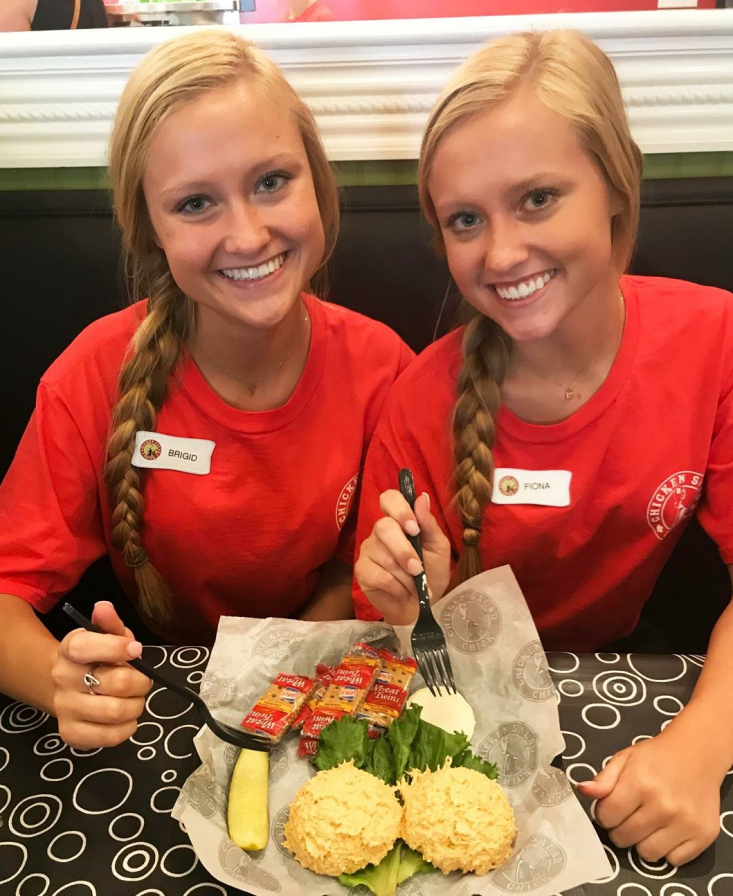 Chicken Salad Chick—can I get a cranberry kelly on a croissant, please?—is an Auburn-based chain with 85 locations throughout the Southeast. It is currently in several Jefferson County locations, including Homewood, Hoover, Southside and the Village at Lee Branch.
Metro Diner's Trussville location will be the third in Jefferson County, joining restaurants in Vestavia and Birmingham.
What are you most excited about opening/coming to Trussville?