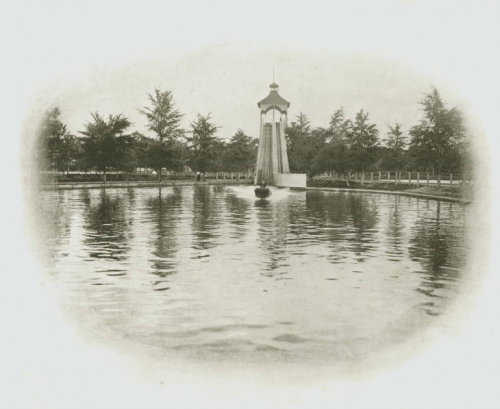 Birmingham has seen its fair share of history, haunted spaces, stories of the past that slowly rise to the surface, and strange occurrences with the paranormal. It would be hard to miss the eery stories of Sloss Furnaces and so many others. The legendary stories live on and we're here to keep them alive. Who's to say what is true and what is false? We invite you to decide for yourself.
Ghosts of Birmingham
Kathryn Tucker Windham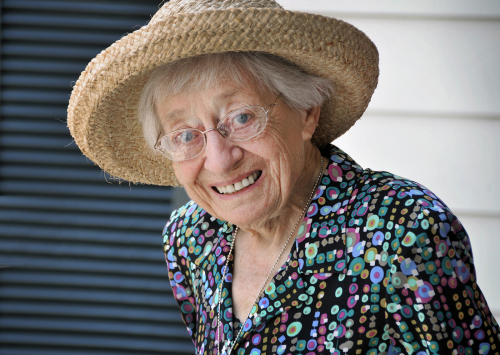 Kathryn Tucker Windham's family has a friendly ghost named Jeffrey. Supposedly they once caught him in a photo. She wrote 13 Alabama Ghosts and Jeffrey and other books as well. He's been haunting the Windham house since 1960. Toppled cakes, moved drawers and other objects, Jeffrey has become a Windham family and Alabama legend.
The Alabama Theater Ghosts
It is not uncommon for ghosts stories to revolve around theaters. And Birmingham's very own Alabama Theater has had multiple sightings of their own. In 1927, a construction worker died in the theater and it is believed that he wanders the balcony still. There've been many odd visions and shadows witnessed.
Child of the Lake
On December 4th, 1888, May Hawes's body was found in East Lake Park in Birmingham. It was found out that this eight year old girl had been murdered along with her mother by her father. The locals say they can see a young girl on the edge of the lake at twilight. Some people say they see her body floating just under the water. At Halloween, the locals come together to respect her spirit by placing Jack-O-Lanters on the edge of the lake and toss flowers into it. Local rumor has it that May Hawes loves carnations.
Clifford Stiles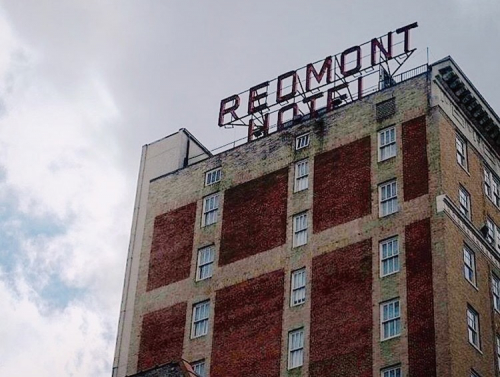 Clifford Stiles once owned The Redmont Hotel and eventually died there. Now it is believed that he stalks the halls and locks the doors.
Fant Thornley
As the Director of the Public Library, Fant Thornley loved books and died abruptly from a heart attack in 1970. It is believed that his spirit has stayed in the library and remains there to this day.
Edward Tutwiler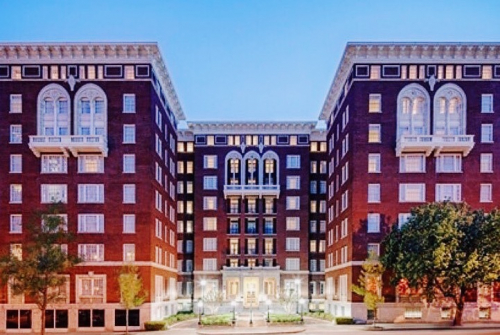 Edward Tutwiler formed the city of Leeds and was a prominent civil engineer. The present-day  Tutwiler Hotel, his namesake, was originally developed by Tutwiler and Robert Jemison, Jr. The building was  called the Ridgely Apartments. Transformed into today's Tutwiler Hotel (the first Tutwiler Hotel was also developed by Tutwiler and has since been demolished), it is believed that Colonel Tutwiler's spirit haunts the building. The legend says that he loved the kitchen. Once he made himself a full meal and did not clean the kitchen up at all, so the kitchen crew often says good night to Tutwiler and asks him not to leave a mess. It's believed that he walks the halls of the 6th floor and knocks on room 604.
We know there are more stories surrounding the area, spirits stalking certain places and continuing to haunt. Please send in your experiences below. If you want to learn more, Birmingham also offers ghost tours that tell the legendary stories that locals remember and hold onto. May legends never die.
If your restaurant or home is haunted and you want to share it with us; please email me with your ghost story: holly@bhamnow.com.