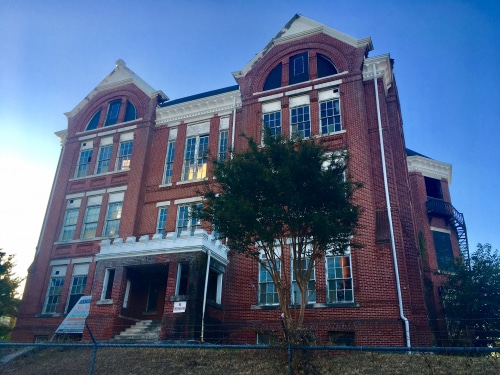 According to Michael Calvert, a longtime civic leader in Birmingham, the Alabama Trust for Historic Preservation is working with a developer to explore restoring  Powell School, the first permanent school building in Birmingham.
Built in 1888, Powell School was named after one of the founders of Birmingham and its first mayor, James Powell.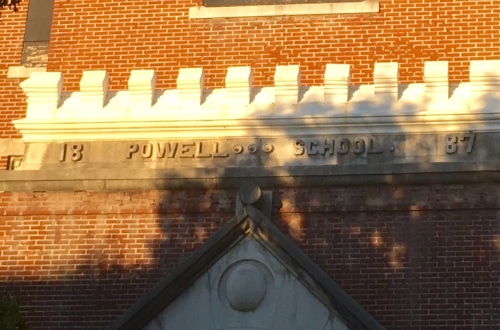 The facility was considered "the most modern and the best equipped elementary school in the South" when it was built in the late 1800s.
Over the school's 113 years of operation, it was used primarily as an elementary school. In 2001, the city school system  closed Powell.
On January 7, 2011, the vacant historic 16,944 square-foot building was severely damaged when a fire broke out on the third floor destroying the roof. Subsequently, insurance monies were spent stabilizing the building and replacing the roof.
Here is a video of the fire posted on Facebook.
Google map of Powell School, located on 2331 6th Avenue North.
In an interview with Calvert, he stated that the developer (he did not disclose the name to Bham Now) is looking at restoring the building for residential and commercial purposes.
Along with Calvert, Attorney Sam Frazier, the city and The Alabama  Trust for Historic Preservation have played a vital role over the years keeping this cherished school building "alive."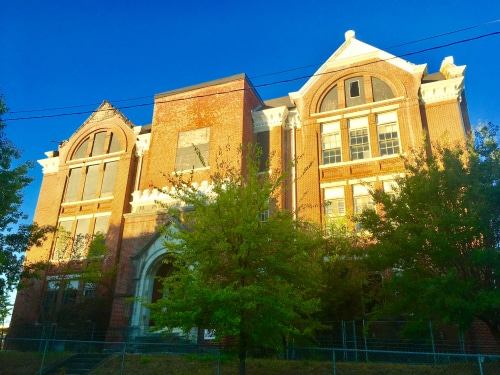 Let's hope Birmingham's oldest school can make a comeback.
Do you remember Powell School?  Provide Bham Now some feedback and stories about the Magic City's oldest school.