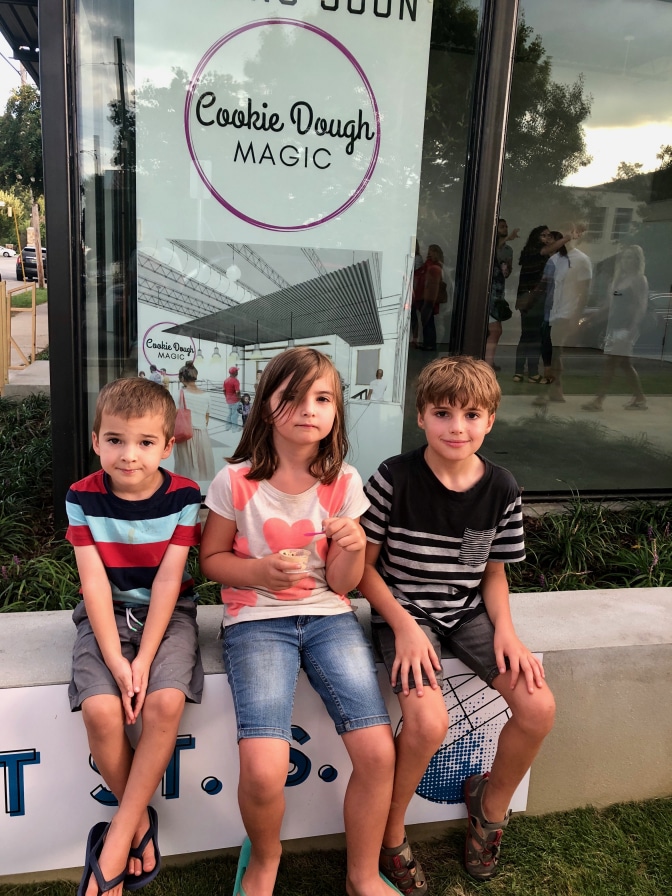 The long-anticipated raw cookie dough shop, Cookie Dough Magic, held a tasting tonight at its soon-to-be location on 41st Street South in Avondale.  Bham Nowers were onsite to try it.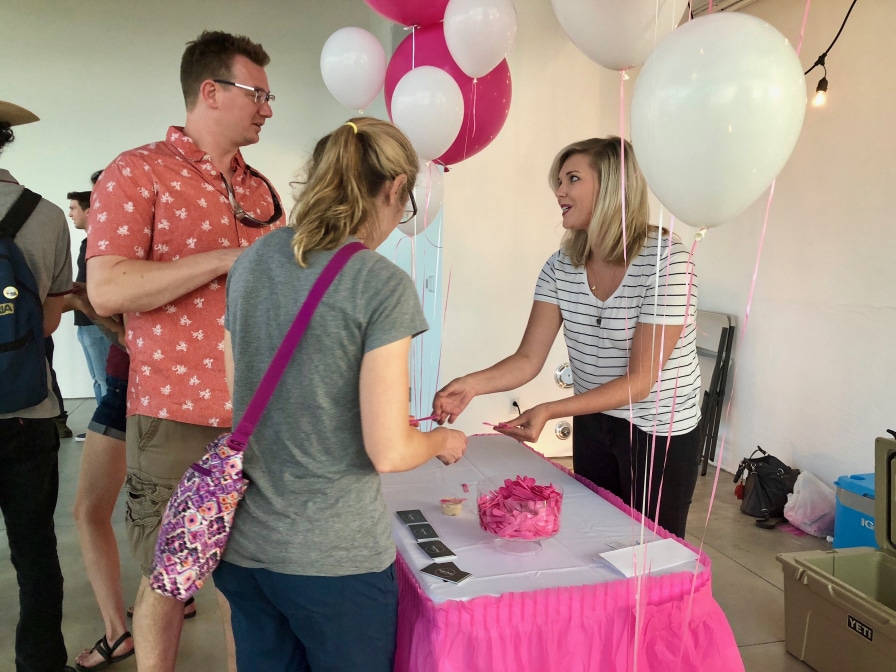 Couple Behind the Cookie Dough Magic
The shop is currently being built out and it is estimated that it will be open sometime in October. Chris and Melissa Bell of Hayden, Alabama decided to open their cookie dough shop after visiting a similar shop in New York City.
Avondale
They chose Avondale because of its vibrant restaurant scene.  "After dinner at one of the fabulous Avondale restaurants people can stop by our shop for dessert," said Melissa Bell, co-owner, Cookie Dough Magic.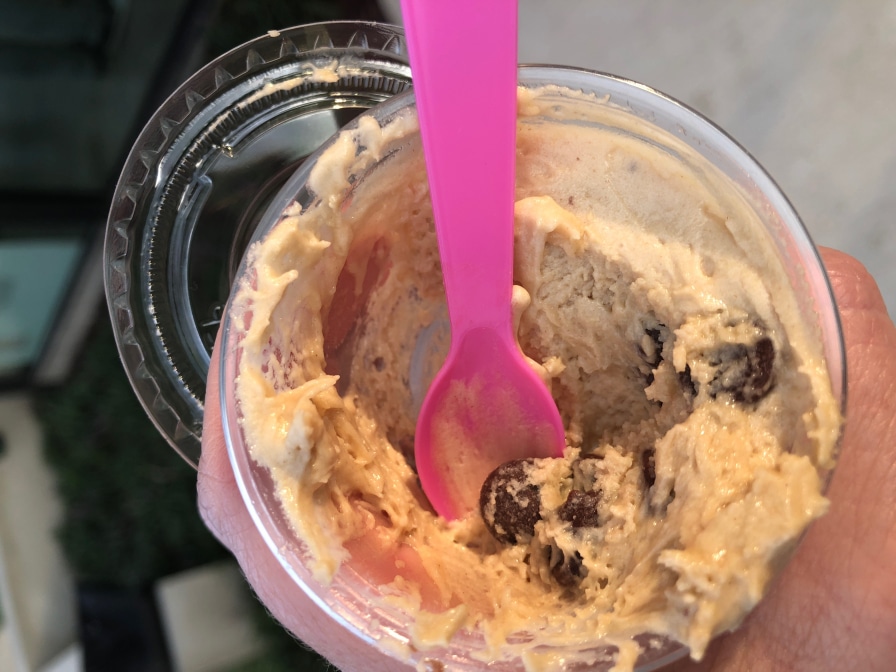 Chris is the mastermind behind the scenes and has come up with all of the recipes. Some of the couple's closest family and friends have been their 'top secret taste testers' over the past few months.  The couple is making their cookie dough in the chef's kitchen in Hoover for their online sales while they wait for contractors to finish building out their shop in Avondale.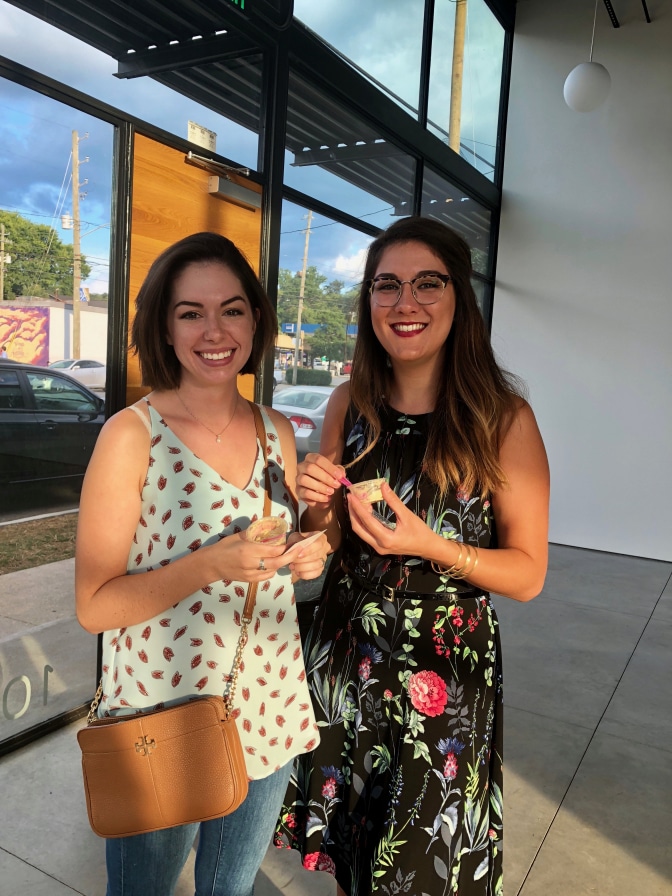 When the shop opens, Cookie Dough Magic also will offer catering which will give customers the option to have cookie dough at all of their events!  A cookie dough sampler will be available for work parties, baby showers and holiday parties. A special "Wedding Cookie Dough" will be available to buy for wedding showers!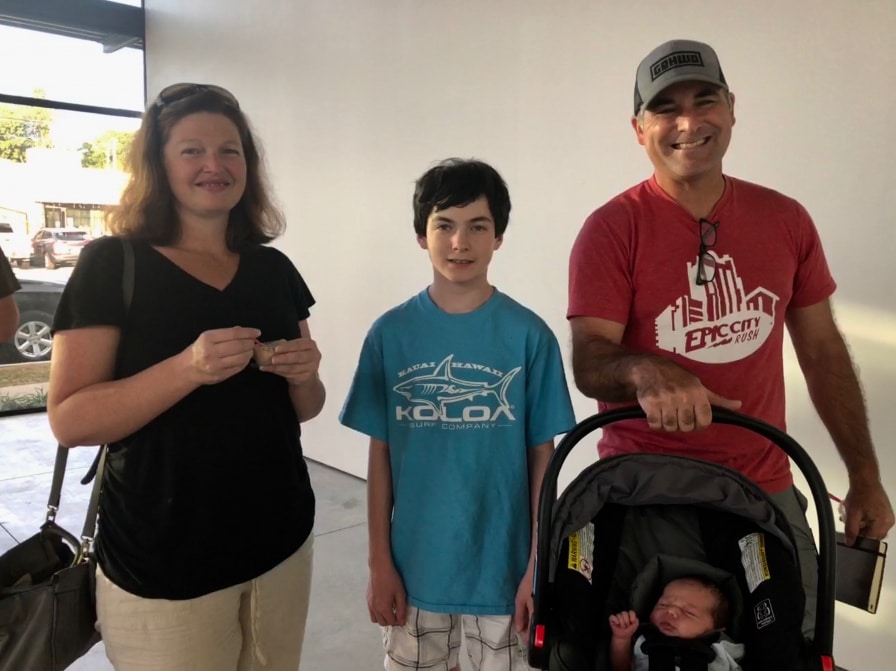 Can't Wait?
"We've have had an overwhelming response to our shop already," said Chris Bell, co-owner of Cookie Dough Magic. "We had made tailgate boxes for Auburn and Alabama's opening games and they sold out. We can't  wait to offer all of our flavors to the public.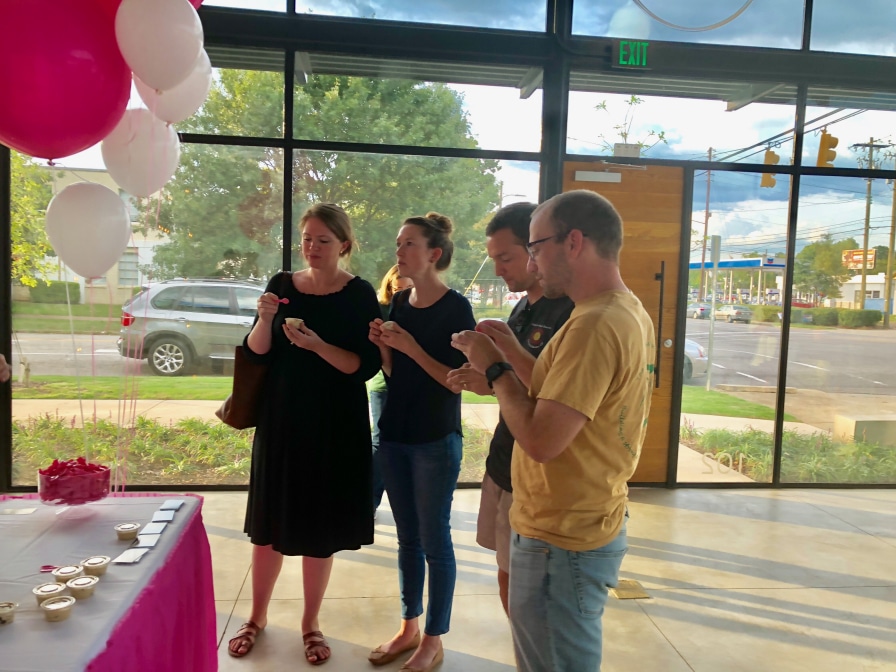 While you're waiting for the shop to open, you can buy eight ounces (half-pints) of their signature chocolate chip and 'dunce' flavor next week online.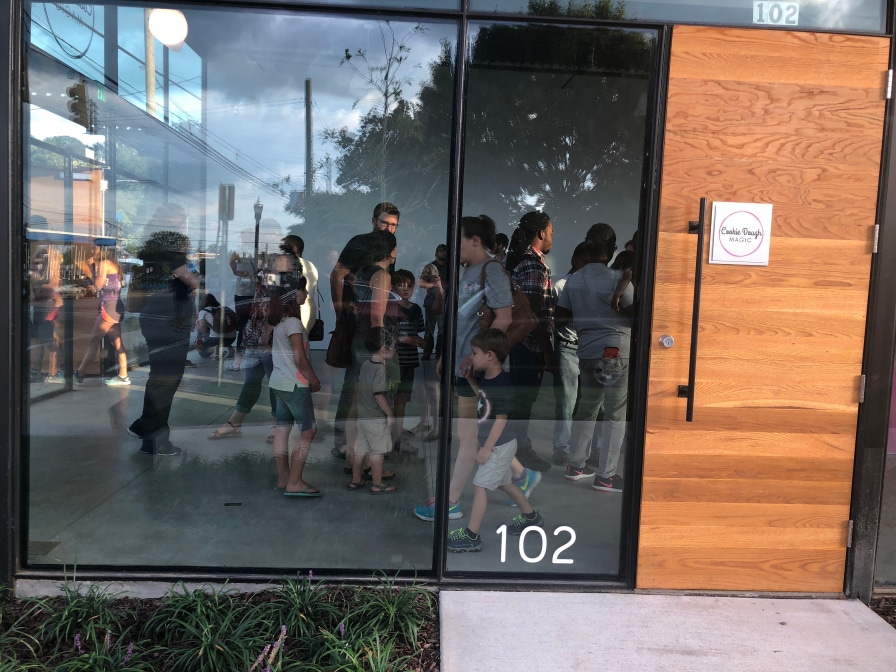 Two Thumbs Up!
By 6:45 pm over 200 samples of the Classic Chocolate Chip cookie dough had been handed out. We give it two thumbs up and so did everyone else who was at the tasting.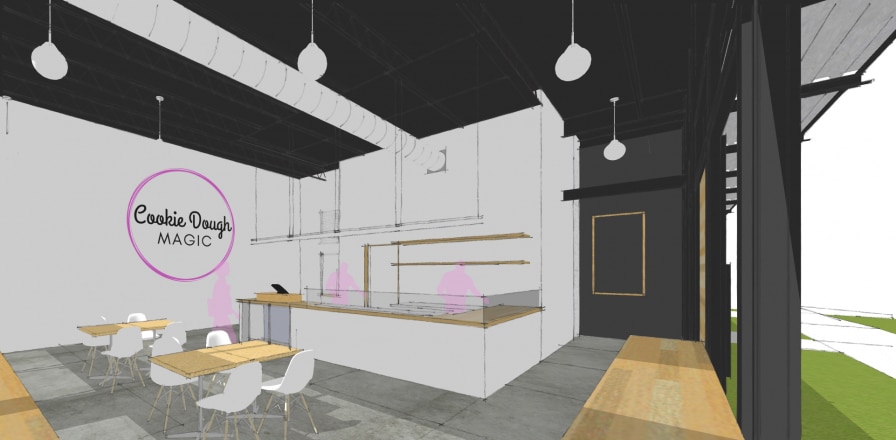 We can't wait to taste the other 9 flavors that will be on the menu come October.  We also look forward to trying the cookie dough pops and cookie dough shakes.
Did you go to the tasting?  Let us know what you thought.