Sponsored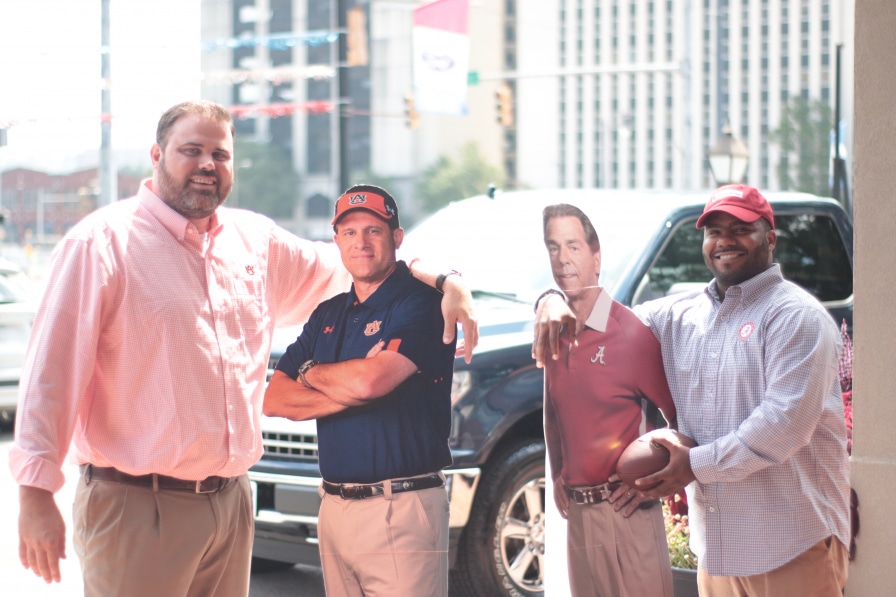 The 2018 college football season is upon us. It is a fact of life in our state. You have got to make a choice—Alabama Crimson Tide or the Auburn Tigers.
This coming Fall at Adamson Ford, the staff is equally divided like the rest of the us. But despite their rivalry on the gridiron, one thing unites the folks at Adamson Ford and it's something everyone passionate about college football can agree on—tailgating.
And the fine folks at Adamson have the ultimate "must-have item" for tailgating—the Ford F-150.
Meet General Sales Manager Robert Howard and New Car Sales Manager David Galbraith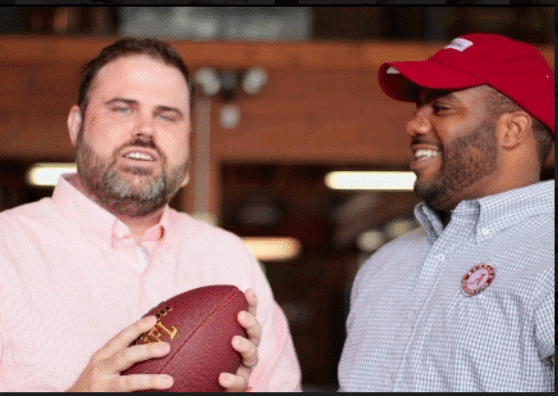 Want to see how fierce the Alabama vs. Auburn rivalry is at Adamson Ford?
Check out the Bham Now video below of Bama supporter, Adamson Ford General Sales Manager Robert Howard and Auburn Tigers fanatic, New Car Sales Manager David Galbraith.
As you can see, they both love the F-150 as much as the Tide and Tigers. And why not?
Who needs a Winnebago, something you use sparingly, when you can have a "tailgating equipped" F-150.
Room And Technology
The cab of the pickup is roomy. Also, the tailgate has an extra step that makes it easier to get in and out of the bed. Along with the practical items, plugs are also available to hook up everything from computers to cooking appliances.
"You have all the room, all the technology behind it—you can stick an extension cord inside of it for the colder months and hook up some crock pots," New Car Manager, David Galbraith said."Get that chili going! Features like that just make it a lot more fun to tailgate."
Fuel Efficiency
The F-150 is also fuel efficient. To travel to Tuscaloosa from Birmingham, you'll need less than $10 in gas. (Double that for a trip a Auburn.)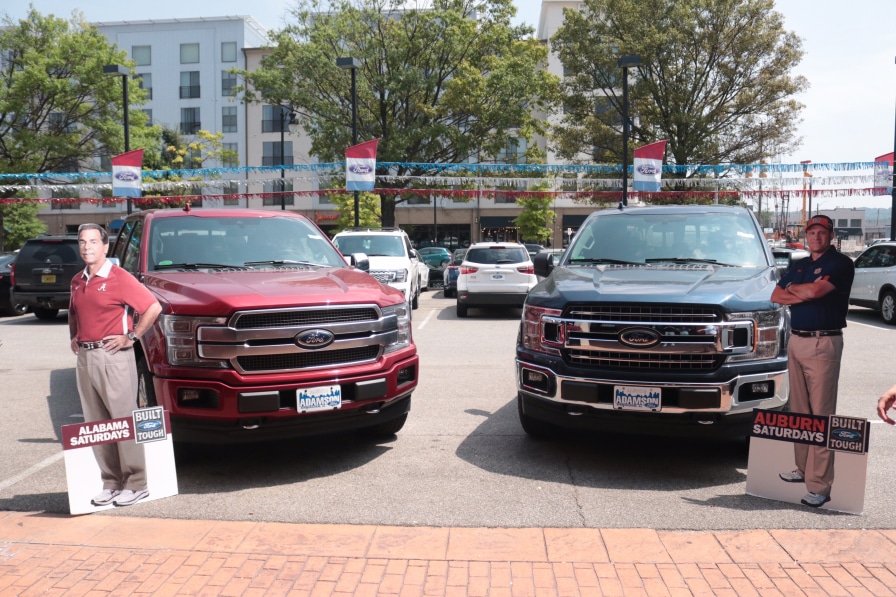 "The rudy red F-150 is the perfect truck to tailgate," General Sales Manager at Adamson Ford, Robert Howard said."It gets over 20 miles per gallon while you're traveling, and you have all that connectivity for your devices. The ride quality—it's unmatched."
The Vitals
Body Style: Crew Cab Pickup
Engine: 5.0L Ti-VCT V8 Engine with Auto Start/Stop Technology
Drive Type: 4X4
Transmission: Electronic 10-speed Transmission with Tow/Haul, Snow/Wet, EcoSelect and Sport Modes
MPG #: 16 City / 22 Hwy
Remember, there are over 100 different variations of the Ford F-150.  Visit www.adamsonford.com to pick out your perfect tailgating ride.
Roll Tide! War Eagle! And Go Blazers!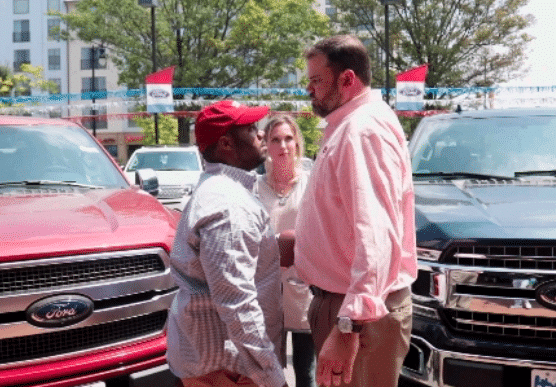 Make this 2018 college football & tailgating season, the best ever with an F-150 truck. Choose the truck everyone can agree on, even Birmingham's rabid football fans. And yes, that also means our hometown university, UAB, right?
See you at Adamson Ford and tailgating this Fall in an F-150.
Sponsored by: