Sponsored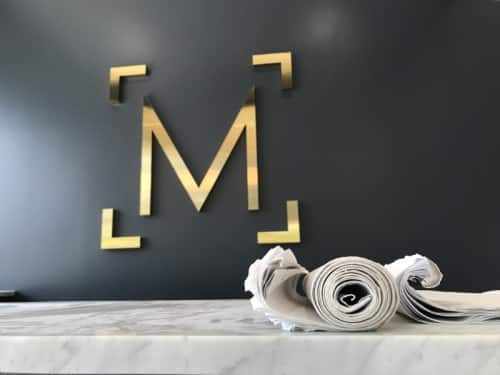 You're looking for an apartment in Birmingham. You've seen umpteen places, and they all require you to compromise on something big, like a courtyard pool. It's time to check out the big "M" (the Metropolitan, that is). Opening this September, it offers brand-spanking new luxury living in Lakeview, and it's got everything on your list.
Welcome To Lakeview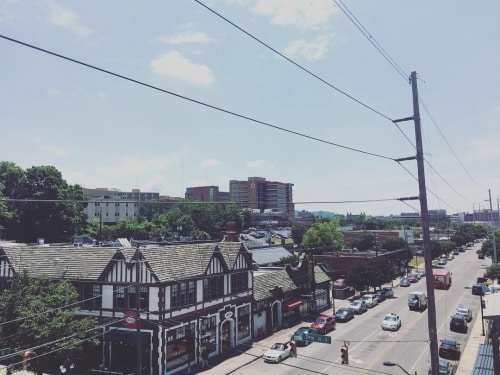 Totally walkable with shopping and dining options galore, Lakeview is one of the most sought-after locations in Birmingham for urban-dwelling professionals.
Lakeview is close to everything—UAB, St. Vincent's hospital, Pepper Place, Avondale, downtown business district, you name it! Just hop on your bike and zip on over.
The Metropolitan, The One And Only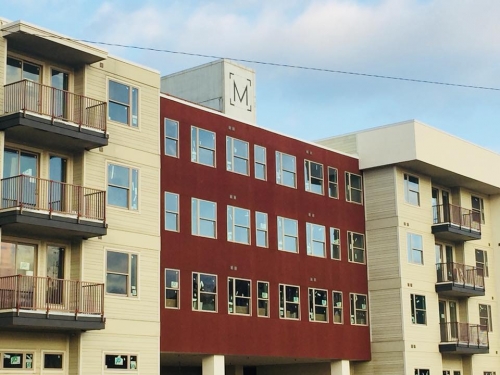 "Having worked in the Atlanta market for seven years, and in the multifamily residence industry for 16 years, I can say the Metropolitan is by far the highest end, Atlanta- or Houston-type product in Alabama."—Robin Hixson, community manager, the Metropolitan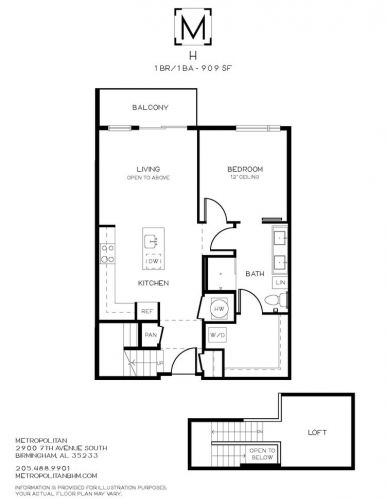 The developers behind the Metropolitan know you want choices, so they gave them to you. With 19 floor plans, one should check all the boxes on your must-have list.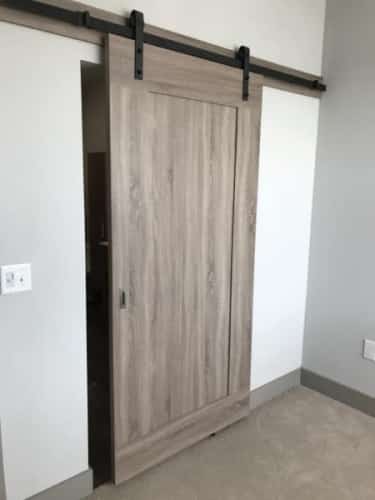 Are You Looking For …
Studio or 1, 2 or 3 bedrooms? Got 'em all.
Classic tub or sleek walk-in shower? Take your pick.
Pool view? City view? Check, check.
Soaring ceilings? Cool sliding barn door leading into the master bath? CHECK!
Boutique Style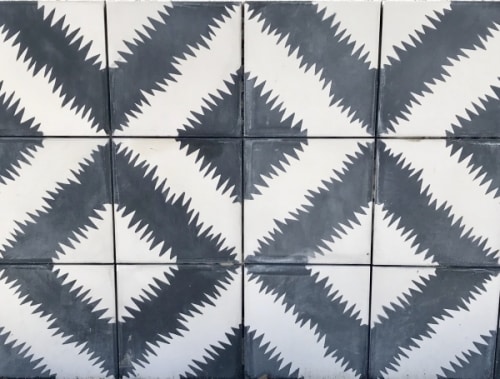 When you walk into the lobby, painted a sophisticated deep navy, you're welcomed by a grand, mirrored reception desk. On the wall, the signature Metropolitan "M" shines in gold. It's like stepping into a glamorous Roaring Twenties-era hotel. Grab a complimentary drink from the beverage station and take it all in.
Every corner you explore, there are thoughtful, intricate design elements that make the Metropolitan feel like home, and a luxurious one at that.
Can we talk tile for a minute? There are so many beautiful tile designs throughout the amenity areas on the floors, the walls, the huge indoor fireplace and the outdoor fire pits.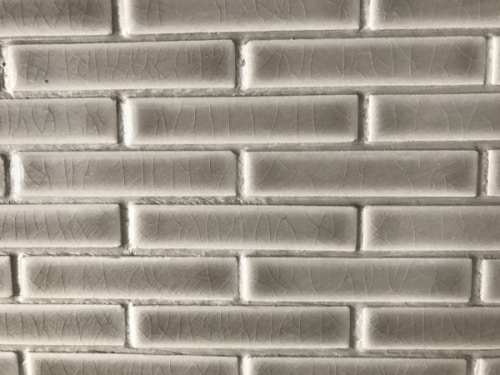 The tile love continues in each apartment, with glass tile backsplashes in the kitchen and a tiled tub or shower surround in the bath.
Sleek Cabinetry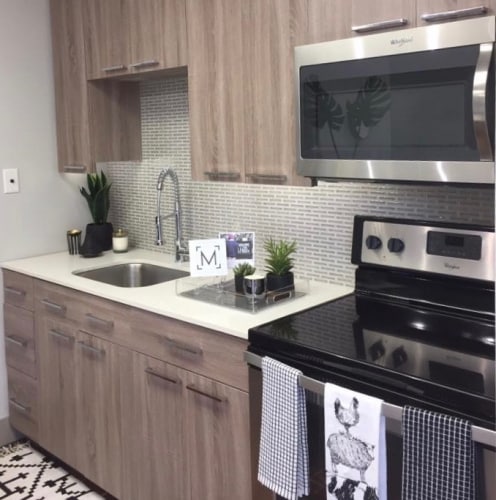 Pickled wood cabinetry brings warmth and modern style to the kitchen and bath(s). Every kitchen has an island option, and every master bath has a double-sink vanity.
Rooftop Lounge
This slideshow requires JavaScript.
Are you sufficiently wowed? Book an appointment with the Metropolitan leasing office. Need more? All right, let's talk top 25 amenities.
Amenities For Fun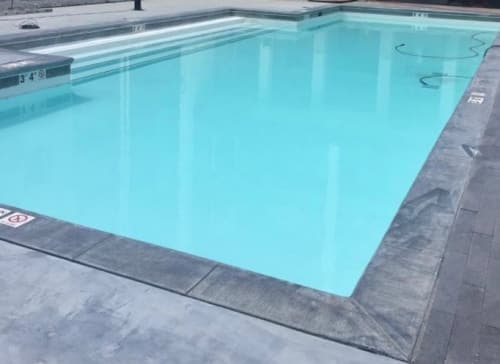 1. Junior olympic swimming pool (with fountains!) in four-sided courtyard
2. Hangout lounge with plush seating, TVs, sound, games and catering kitchen
3. BBQ grills with sinks and counters for food prep
4. Fire pits for enjoying those mild Alabama winter nights
5. Did we mention the rooftop lounge with panoramic views of downtown Birmingham?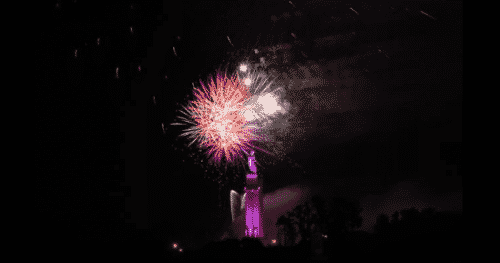 Bonus: on the 4th of July, the Metropolitan rooftop lounge offers a birds-eye view of the fireworks display on Red Mountain at Vulcan Park and Museum. 
Amenities For The Professional
6. Conference room with a large TV screen for presentations (use it for offsite work meetings, study groups or other small groups.)
7. Cyber cafe with 24/7 unlimited WIFI

Amenities For The Tech Life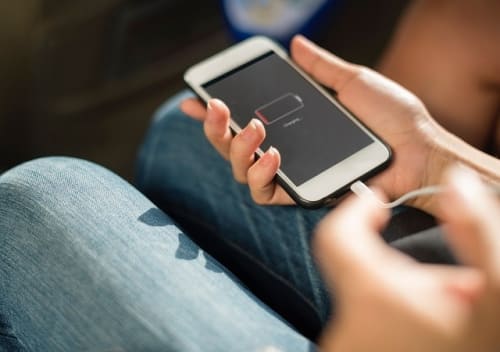 8. Fiber optic cables running directly from the street to the building (Goodbye connectivity issues!)
9. Charging station with TV and pool view
10. Control4 Home Automation system in central amenity spaces, which adjusts light, temperature and sound according to the time of day and year
"At a certain time of day the lights dim. The music gets softer. Everything is programmable in the amenity areas to fit the time of day, the year."—Robin Hixson, community manager, the Metropolitan
Sold yet? Book an appointment with the Metropolitan leasing office. What more? Keep going.
Amenities For The Fit Life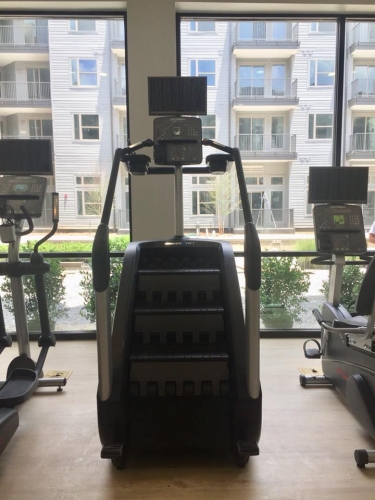 11. 24/7  fitness center with state-of-the-art equipment and pool view
Amenities For The Easy Life
12. Trash valet service five days a week
13. Trash chutes on every floor 
Amenities For Your Pooch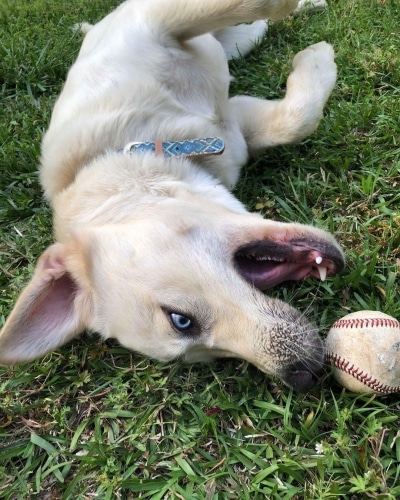 14. Pet playground and outdoor run
15. Pet salon (get out!) and grooming station
Amenities For Your Wheels (2 or 4)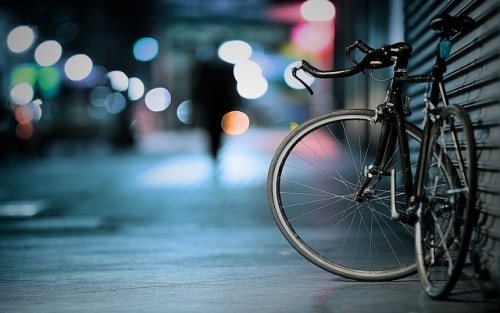 16. Six-floor, controlled-access parking garage for residents only
17. Ample, secure bike storage in parking garage
18. Bike repair station
Amenities For Safety and Security
19. FOB-only access to main entrances and amenity spaces
20. Camera surveillance
21. High-speed access gate to parking garage (Word to the wise: tell your friends no tailgating!)
22. Package locker-room (You'll get a text with the locker number and code when your package arrives.)
Amenities For Efficiency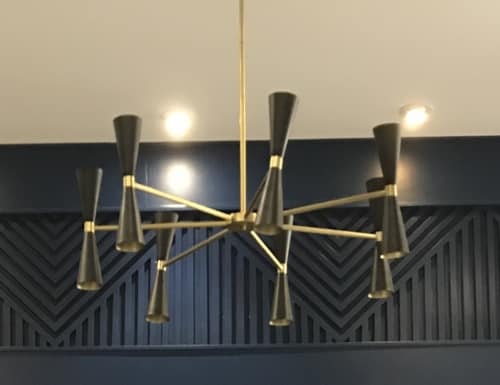 23. LED lighting throughout building and in each apartment
24. Water-efficient toilet(s)
Your wallet and the environment will thank you.
Amenities Built To Last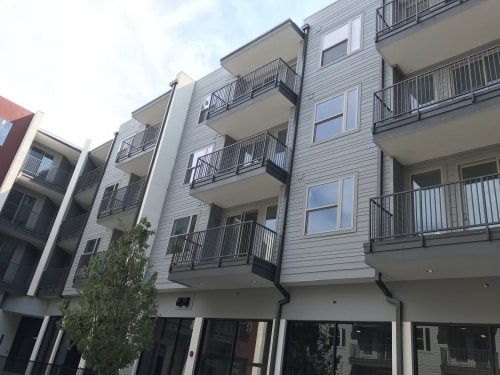 25. Top-quality, commercial-grade finishes to withstand the long haul 
You're not just passing through. This is your home, and you want it to look nice, from the plush carpet to the scratch-resistant hard floors, which are a dead ringer for hardwoods BTW.
Check out floor plans, learn about more amenities or make an appointment with the leasing office today at metropolitanbhm.com.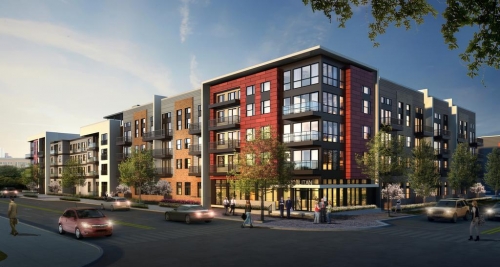 Sponsored by: