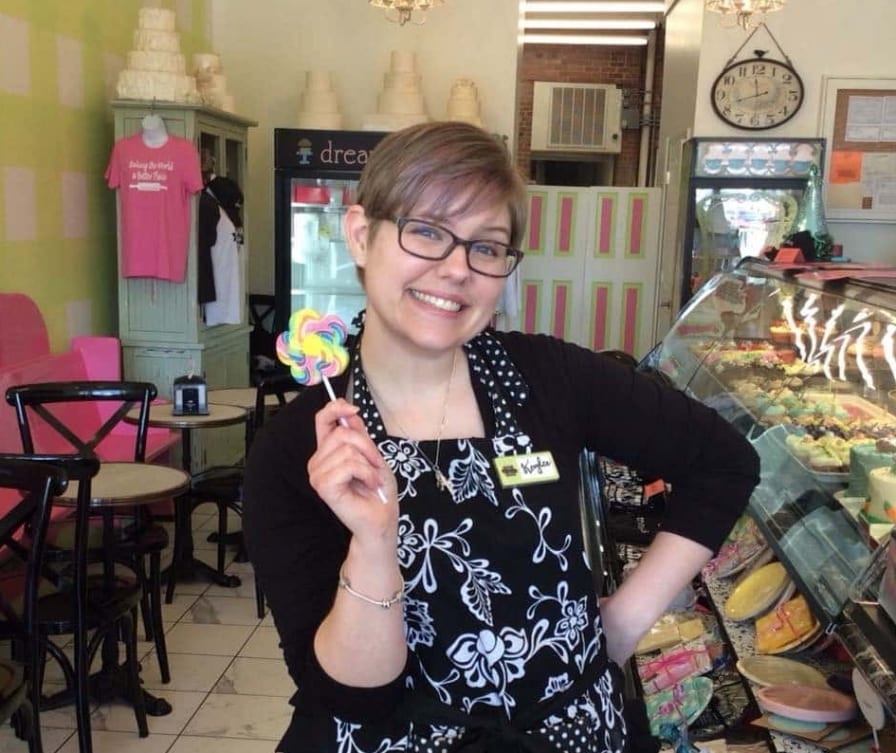 It's hard to pass up delicious breads and baked goods. So don't! Live a little and check out seven of the top bakeries in Birmingham.
Continental Bakery
Making bread is a true art form – especially at Continental Bakery. At this French-inspired bakery, you'll find breads and pastries made from all-natural ingredients via traditional European methods.
All breads are prepared daily from scratch and shaped by hand by artisan bakers before being baked on a stone hearth.
Check out the menu before you visit.
Address: 1909 Cahaba Rd., Birmingham, AL 35223
Contact: 205.870.5584
Hours: Daily, 7am-8:30pm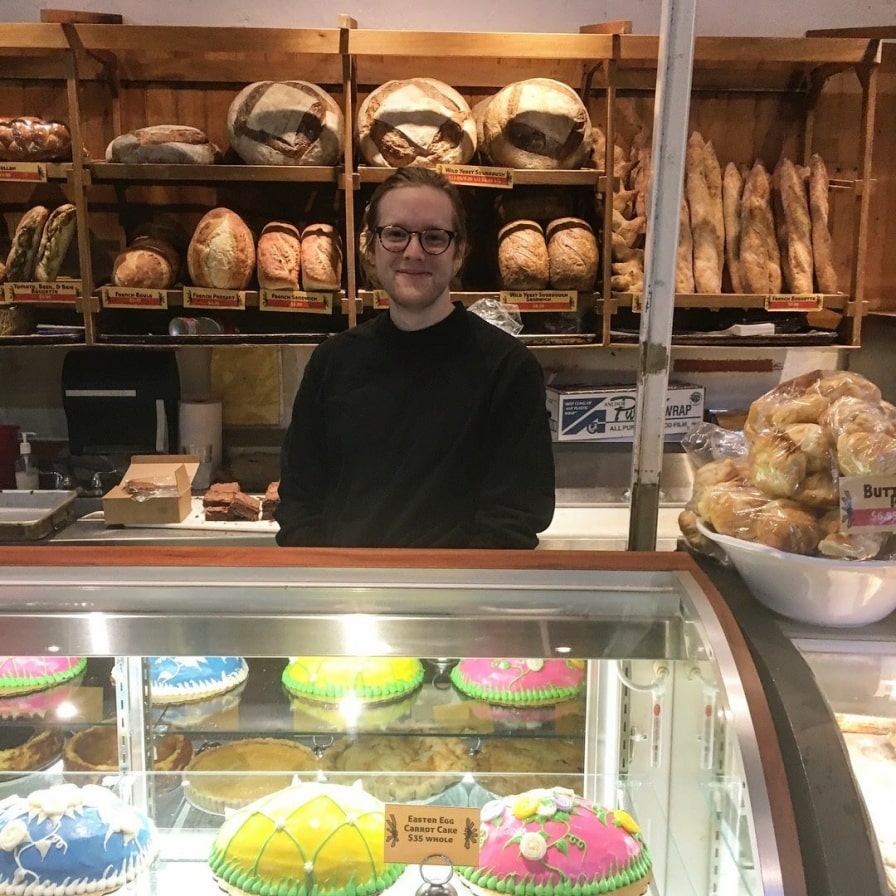 Savage's Bakery
Savage's Bakery has been a landmark in Birmingham for over 70 years, specializing in custom cakes, cookies and pastries.
Most popular items include meltaways, butterflake rolls, cakes and iced smiley face cookies.
Address: 2916 18th St. S., Homewood, AL 35209
Contact: Mon.-Fri. – 8am-5pm
Hours: 205.871.4901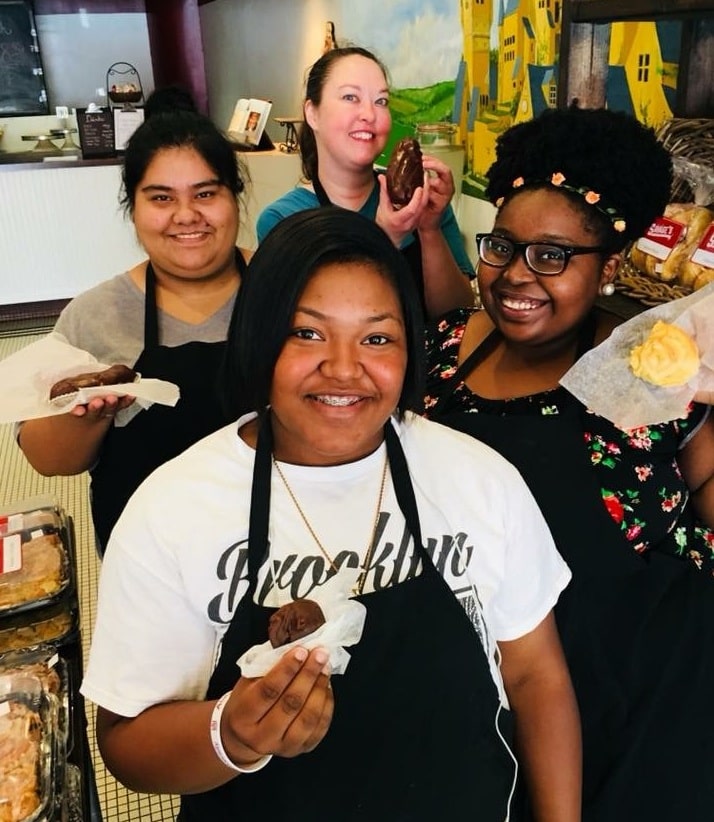 Edgar's Bakery
We couldn't have a bakery guide without including Edgar's Bakery!
Founded in Birmingham in 1998, this popular bakery features everything from breads and baked goods to cupcakes and cookies. Check out the menu to scroll through all the yummies.
Address: 3407 Colonnade Pkwy, Birmingham, AL 35243
Contact: 205.968.4031
Hours: Mon.-Sat. – 6:30am-6pm
Big Sky Bread Co.
Want to devour the "best bread under the sky"? (Who wouldn't?!) Then head to Big Sky Bread Co.
First opening in Mountain Brook in 1994, the bakery will be celebrating  24 years of baking this year. And their baking style is truly worth a taste.
With a pure and simple focus, Big Sky Bread Co. makes bread the old-fashioned way using only the very best, all-natural ingredients.
Address: 1940 Stonegate Dr., Vestavia Hills, AL 35242
Contact: 800.837.3336
Hours: Mon.-Fri. – 8am-4pm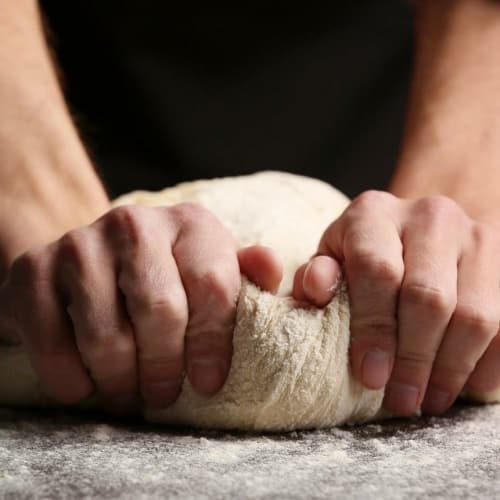 Great Harvest Bread Co.
Not only is Great Harvest Bread Co. new to the Trussville area, but it is also new to Alabama. (Way to score some double points GHB!)
Located in a newly updated space that is sleek and modern, Great Harvest Bread Co. serves amazing breads and baked goods for breakfast, lunch and dinner.
Be sure to check out their cinnamon rolls. They're as big as your head!
Address: 218 Main St., Trussville, AL 35173
Contact: 205.508.5854
Hours: Mon.-Fri. – 7am-7pm; Sat. 7am-4pm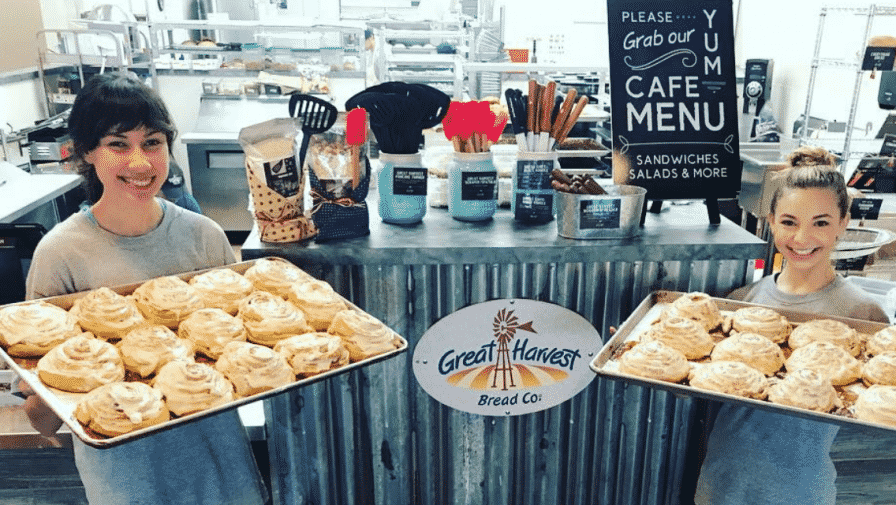 Just as the name suggests, the muffins at this bakery really are magic. Magic in the tummy that is!
Muffins come in low fat, fat free and mini. You can even order muffin tops (see ya later stumps!).
Flavors range from blueberry, banana nut and chocolate chip to strawberry, carrot pecan and German apple. Mmm!
Check out the bakery menu for more flavors and options!
Also on the menu are assorted biscuits and donuts as well as breakfast pastries like cinnamon buns and scones.
Address: 3150 Overton Rd., Birmingham 35223
Contact: 205.969.2113
Hours: Mon.-Fri. – 5am-3pm; Sat. – 6am-12pm
Dreamcakes Bakery
Locally owned and offering high-quality baked goods is Dreamcakes Bakery. This delicious spot offers over 100 flavors of cupcakes, brownies, pound cakes, French macaroons, oatmeal creme pies, cannoli and cookies.
Dreamcakes also has their very own cupcake truck that cruises around town several days a week. Always fully stocked with your favorite treats, be sure to follow the truck to get your sugar fix.
Address: 960 Oxmoor Rd., Homewood, AL 35209
Contact: 205.871.9377
Hours: Mon.-Thurs. – 10am-6pm; Fri. – 10am-8pm; Sat. – 11am-8pm
What's your favorite bakery on the list?