Sponsored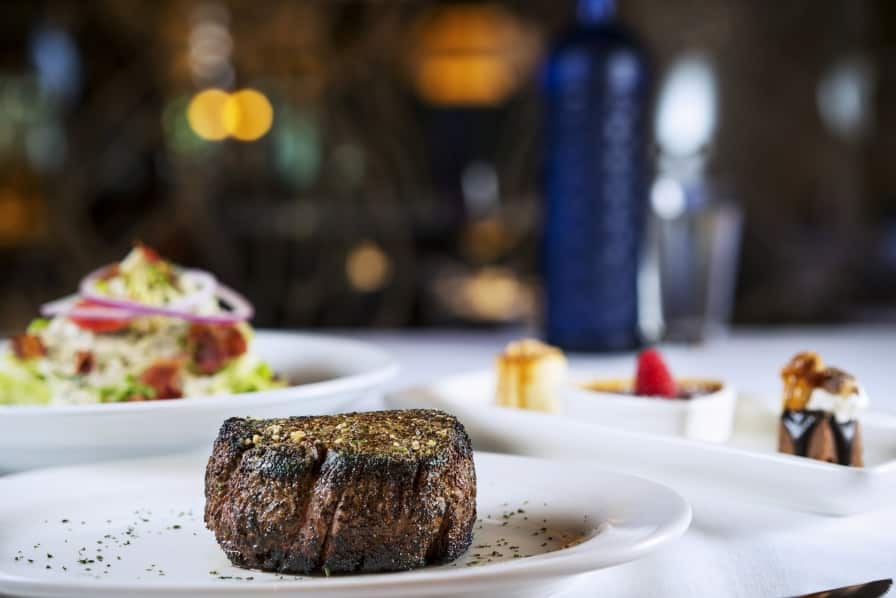 Impressing that special someone can come with a lot of pressure, especially on date night. You have to decide what to wear, what to do, where to go – we get it. More often than not, it's no easy task. However, this summer, we have breaking, date-night news for you!
Available during the entire month of July, Perry's Steakhouse & Grille, located on Highway 280 at 4 Perimeter Park S., is offering an anniversary promotion (since Perry's has been around for nearly four decades!) that just might make you a date night legend.
Perry's 4 Choices, 4 Courses for $44 Anniversary Special invites you to indulge in four of the restaurant's signature dishes – an appetizer, salad, entrée and dessert – and with a special price of just $44, you'll have room to splurge on a few hand-crafted cocktails, too.
We're not trying to tell you how to plan your summer date night, but if you want a modern, upscale atmosphere with a real wow factor, trust us, Perry's is the way to go. From tableside desserts to a world-class wine selection including Perry's reserve wines, Perry's provides guests with an experience unlike any other.
We recommend making a reservation ahead of time so you're sure to get a table. You can do that online at www.perrysteakhouse.com or by calling the restaurant at 205-968-1597.
It's date night!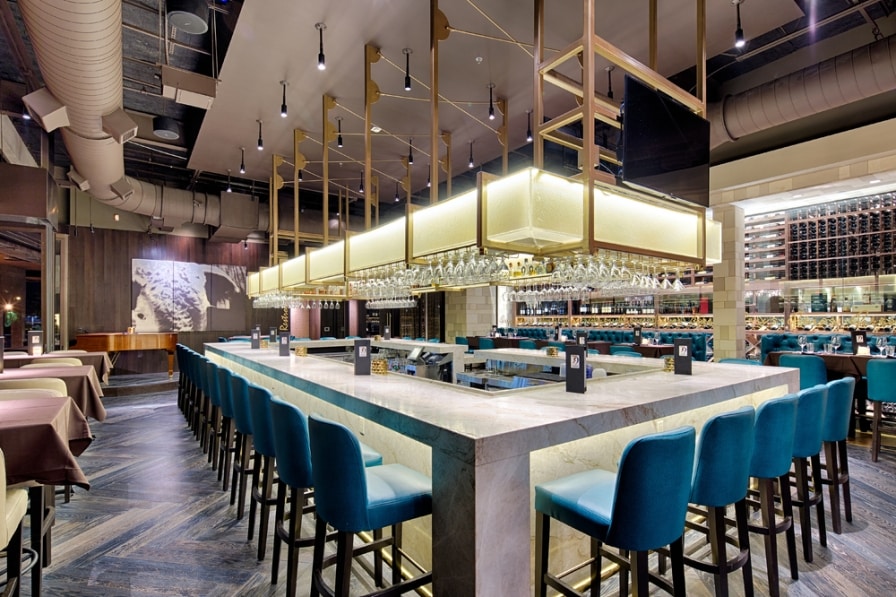 When the evening finally arrives, come early and relax in Perry's stylish Bar 79 for some pre-dinner drinks. Named for the year the restaurant was founded, Bar 79 is fully stocked with the finest wines, hand-crafted cocktails and craft beers – there's really something for everyone.
In case you're looking for a recommendation from the impressive and robust drink menu, stick with the summer date night theme and try one of Perry's newest cocktails. The Lemon Bubbles, Bourbon Bloom and Peachy Glen cocktails are delicious and feature some of the hallmark flavors of the summer.
When it's time for your reservation, a hostess will lead you to your table, and you'll see that Perry's has the perfect romantic ambiance – it's elegant without being stuffy and is sure to impress you and your date.
Once seated, check out the anniversary menu and start to map out your four-course meal. (Disclaimer: This is where the date night decisions get tough again because all of the choices are to die for.)
The menu includes some of Perry's most popular, signature selections.
First, select a personal-sized appetizer from these choices:
Perry's Signature Fried Asparagus, topped with jumbo lump crabmeat

Beef & Bleu featuring sliced beef filet and bacon onion marmalade, topped with melted blue cheese crumbles and served on a thin, toasted French baguette

Perry's Famous Pork Chop Bites — everything you love about Perry's Famous Pork Chop — but in small, skewered bite-sized morsels smoked, cured, roasted and caramelized just right

Homemade Polish Sausage, served with barbecue and Dijon dipping sauces and club crackers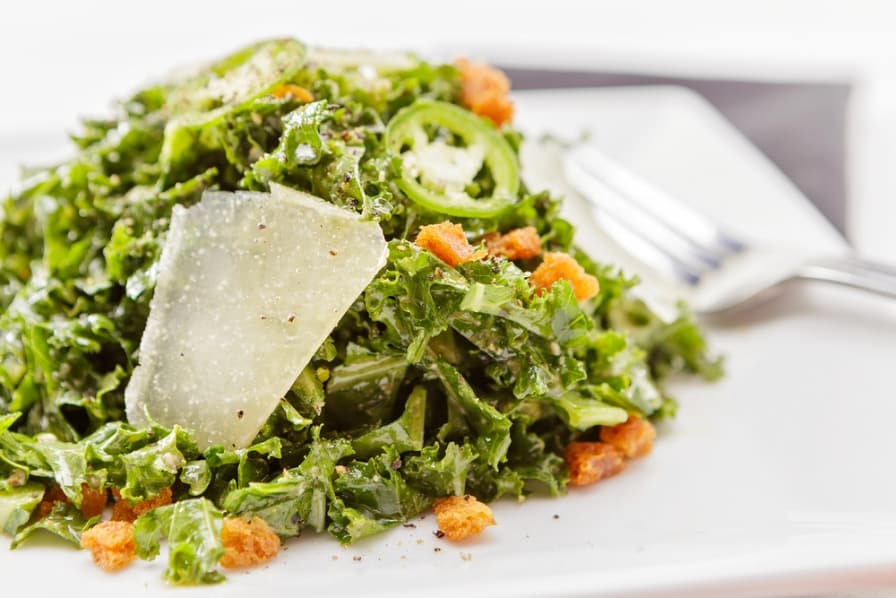 Next, you'll choose your salad, again one of four:
Caesar Salad – and this isn't your average Caesar salad – with croutons, anchovies, parmesan cheese and Perry's traditional Caesar dressing

Butcher's Chop Salad with Italian vinaigrette, smoked bacon, cherry tomatoes, green onions and sharp cheddar cheese

Kale Salad with pecorino cheese, croutons and Jalapeño Mint Vinaigrette

Wedge Salad with red onions, green onions, tomatoes, bacon and a buttermilk vinaigrette dressing
Now, for the main event
Meat lovers, if you've never tried Perry's Famous Pork Chop (or even if you have), you're in luck – the chop is on the menu. We repeat: the chop is on the menu! Perry's melt-in-your-mouth signature Pork Chop is seven fingers high, butchered in-house, rubbed with a secret seasoning and slow-roasted on pecan wood. Servers carve this beauty tableside – our mouths are watering just thinking about it.
Not to make things difficult, but the other three entrée options are just as good. If you're not in the mood for pork chop, try one of these other delicious options:
6-oz. Filet Mignon, hand-selected and cut fresh daily

Chargrilled Salmon with lemon dill butter and cauliflower mousse

Chicken Oscar (an off-the-menu exclusive), served over asparagus and topped with béarnaise sauce and lump crabmeat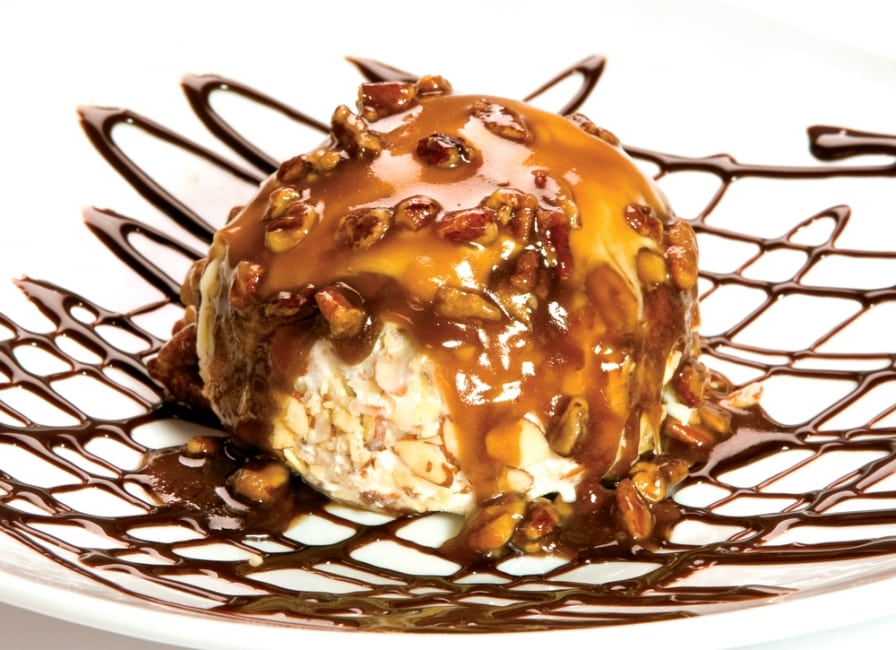 Make sure you're pacing yourself because you still have one more course, and these desserts are worth saving room for. Choose from:
Vanilla Bean Crème Brulée, served with fresh berries

Dessert Trio – vanilla bean crème brulée, chocolate crunch and praline cheesecake

Milk Chocolate Peanut Butter Candy Bar – milk chocolate peanut butter mousse with a chocolate cookie crust, topped with hot fudge, whipped cream and candied peanuts

Nutty d'Angelo – crushed pecans, flambéed with brown sugar and brandy, served over vanilla ice cream and dipped in white chocolate and toasted almonds
Pro tip: Order different items from the menu so you and your date can share!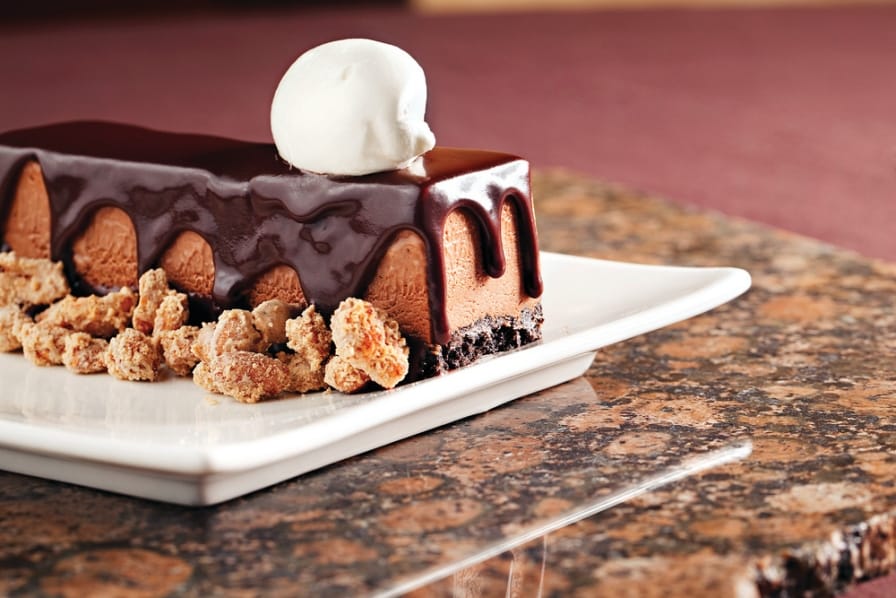 Not ready to call it a night? Have a nightcap!
After you've finished your meal (and if the date's going as well as we think it will be), head back to Bar 79 for a nightcap and some live piano music. Fun fact: Perry's supports local musicians by hiring Birmingham talent to play nightly in Bar 79. Check the entertainment schedule for the weekly lineup.
A Rare and Well Done® Date Night for the Books
When it's all said and done, a date night this good may be fairly indescribable. Perry's can help with that, too. Rare and Well Done® is a phrase the restaurant proudly uses to describe the quintessential Perry's experience, but after your legendary date night, you might be able to borrow it, just for the night.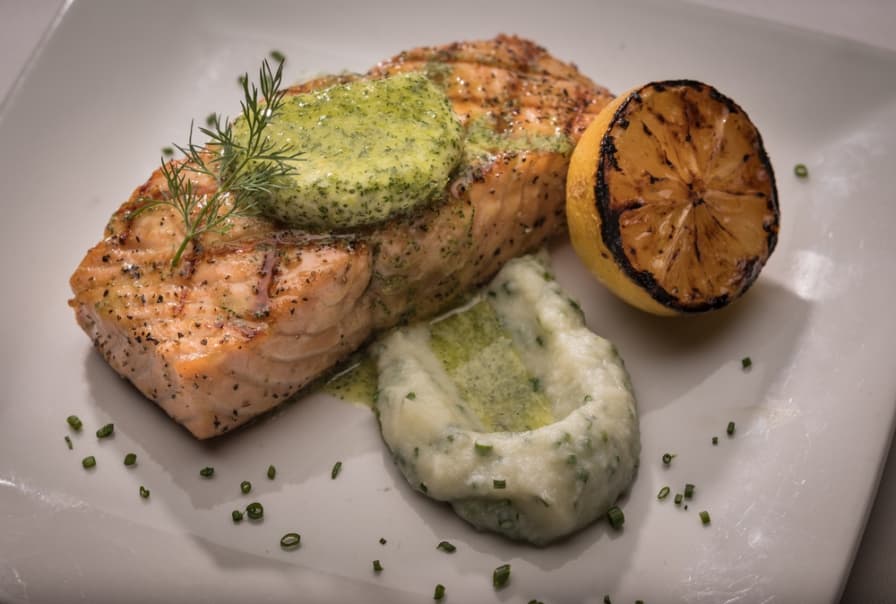 If we know anything about Perry's we can bet that from the minute the two of you walk through the door to when you get in your car (pulled up by the valet at the front door if you choose to go that route) at the end of the evening, you will have been treated to a truly unforgettable experience. Perry's is sure to do its part to help you achieve the date night of the summer – if you do your part, we're sure it'll be one for the books.
Remember, this offer is only available until July 31, so make your reservations soon at (205) 968-1597 or online at www.perryssteakhouse.com.
Sponsored by: