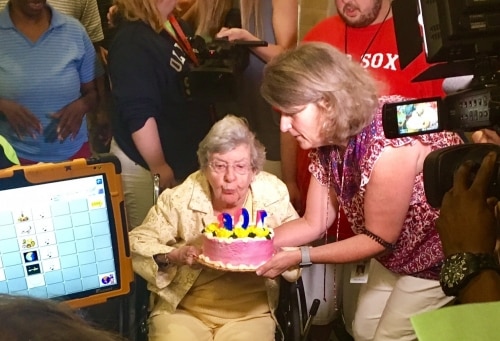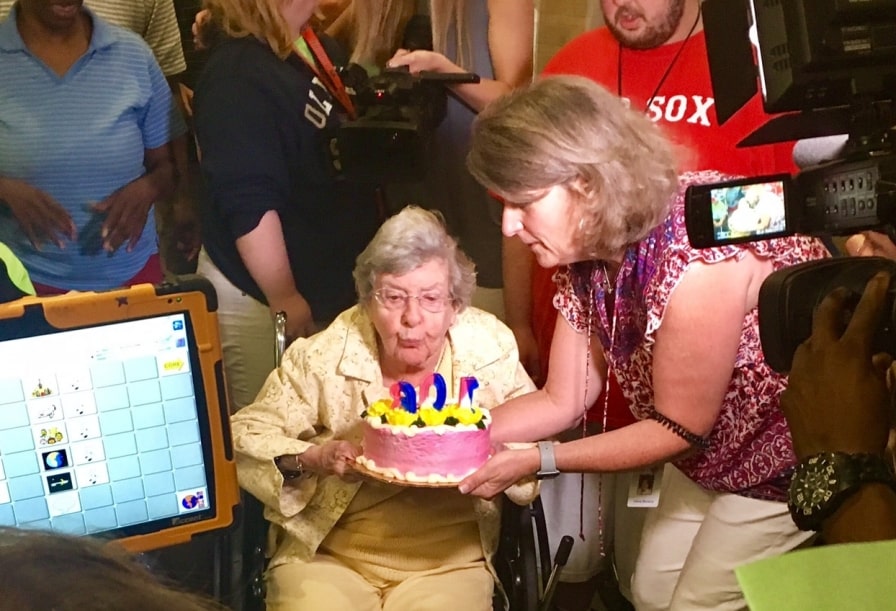 Yesterday, Dorothy Levy, one of the founders of United Cerebral Palsy of Greater Birmingham, which is now United Ability, celebrated her 106th birthday at United Ability's LINCPoint Adult Day Program.
Lovingly surrounded by participants in the program, Levy received an armful of hand-made birthday cards and a birthday cake.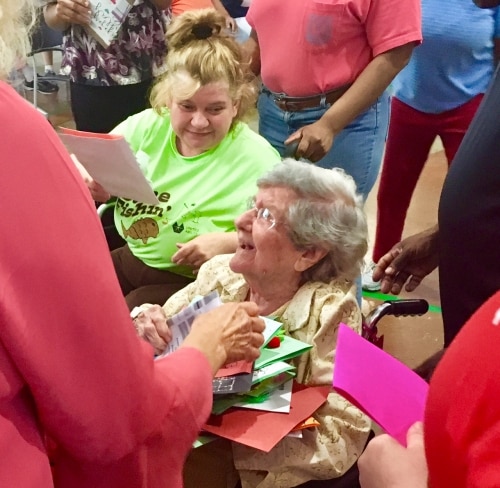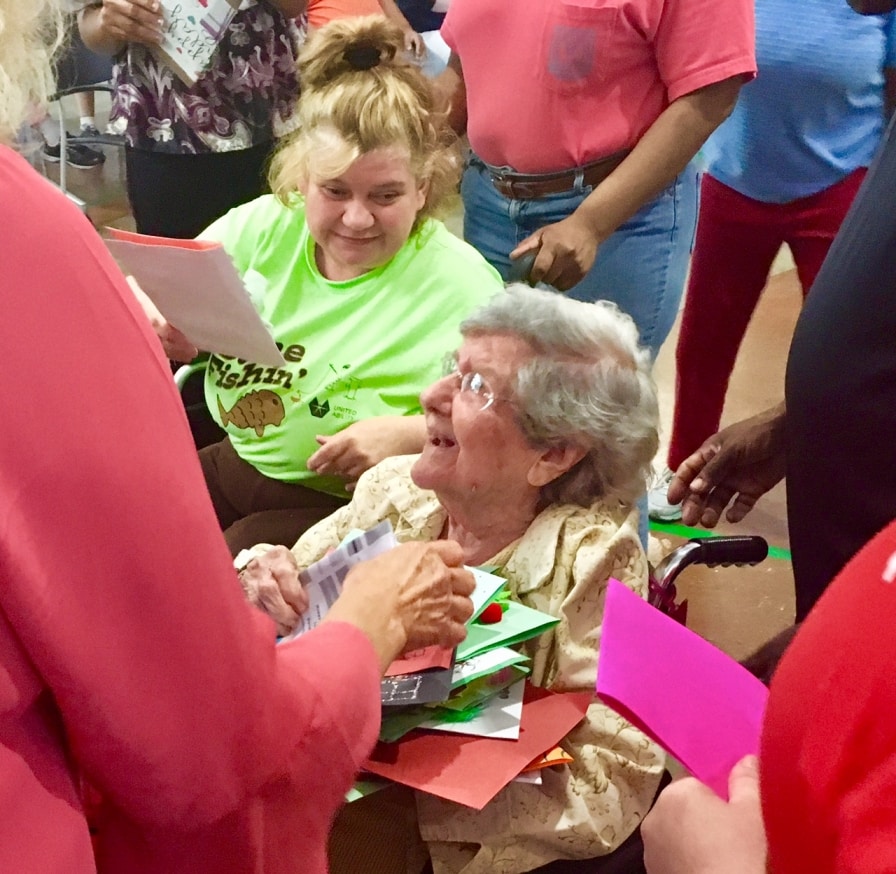 Watch the video below:
According to United Ability, Levy's son, Harry, was born in 1938 and diagnosed with Cerebral Palsy. At that time, doctors were not educated about Cerebral Palsy and could not offer much support or guidance.
The Levys worked with a physician in New York and then began to work with local Birmingham physician, Dr. John Simpson. In 1948, Ms. Levy, Dr Simpson, Rabbi Milton Grafman, and other individuals who cared about the quality of life for people with Cerebral Palsy formed the Cerebral Palsy Center, or Spastic Aid of Alabama as it was known then and began serving children of all ages with both day programs and residential services.
United Ability
Now called United Ability, the organization she helped found, provides innovative services connecting people with disabilities to their communities and empowering individuals to live full and meaningful lives. Today, United Ability serves more than 4,500 children and adults with disabilities including but not limited to: intellectual disabilities; traumatic brain injury; developmental disabilities; cerebral palsy; autism; Down syndrome and spina bifida.
Last year, Ms. Levy celebrated her 105th birthday at United Ability's Hand In Hand Early Learning Program with the children and remarked that when she turned 106 she would love to celebrate with the adults.
She did not disappoint.
We can't wait to attend and celebrate Dorothy Levy's 107th Birthday in 2019. Meanwhile, she turns 106 today, Saturday, June 16.
Happy birthday Dorothy!!!!