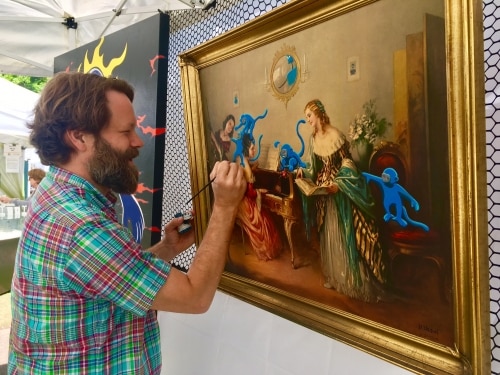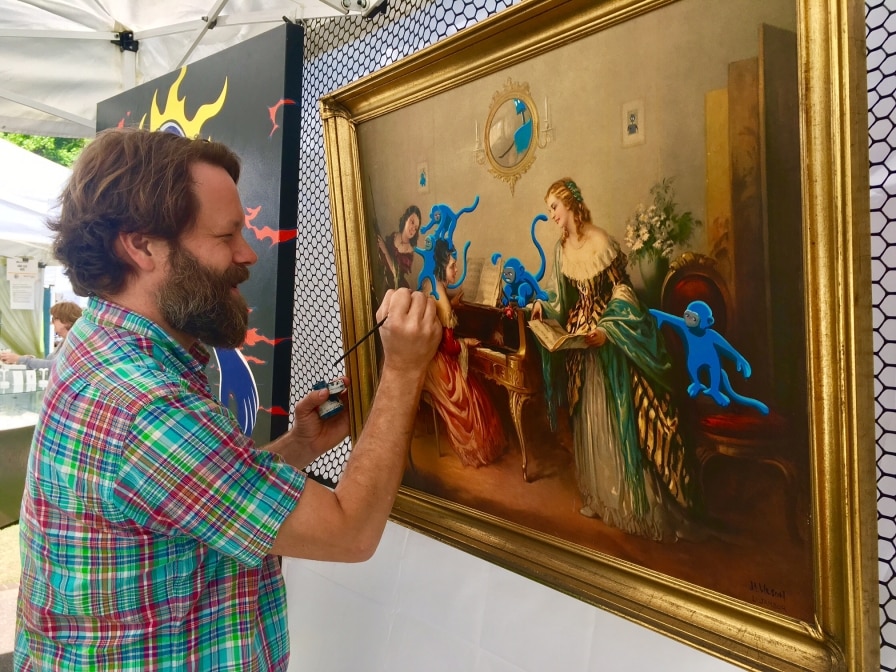 "What a beautiful and unforgettable  weekend!"
That was the common refrain by patrons, artists and organizers of this year's Magic City Art Connection.
This weekend, Bham Now ventured downtown and captured a few of the sights from the 35th edition of Birmingham's most beloved art festival.
Check out and enjoy the following photo gallery of local artists, community groups, and the Imagination Festival.
Lovestrung by Katie Holifield – Facebook.com/Lovestrungstringart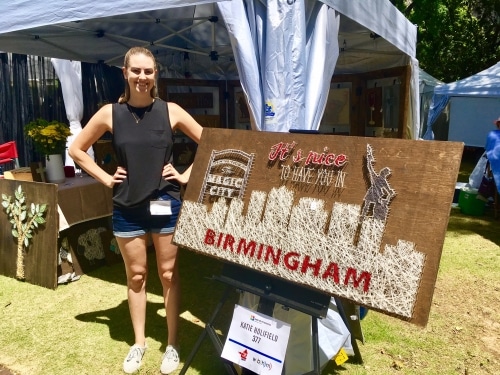 Artwork by the children of Birmingham at the Imagination Festival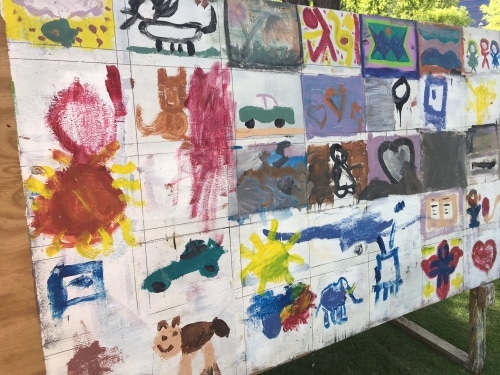 More "art" connections!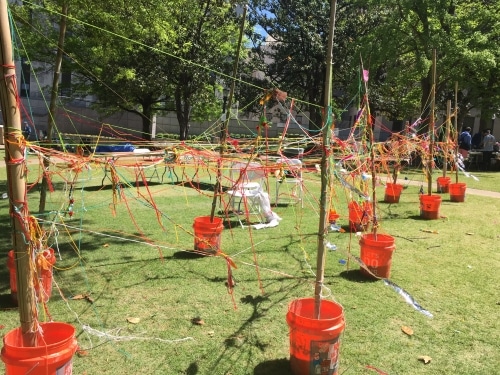 Art by Gina Krawez  –  Facebook.com/ginakrawez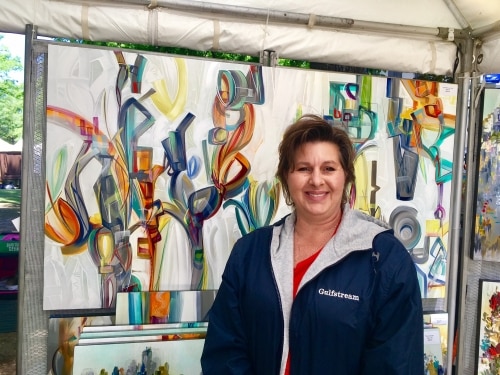 WBHM's Dan Carsen and Chuck Holmes were handing out NPR swag.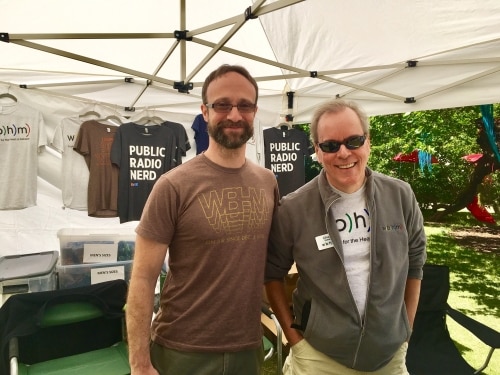 Check out Joseph Frye's one of a kind work  – OBTSpotteryandsculpture.com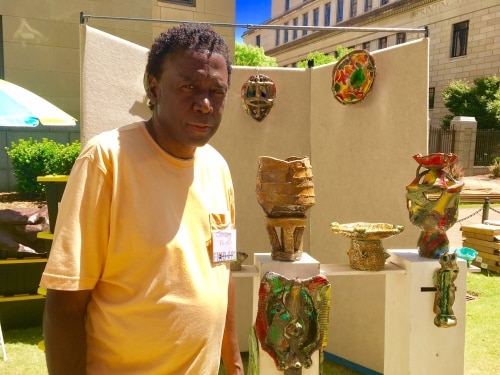 Representatives from the Birmingham Civil Right Institute tabling during the weekend.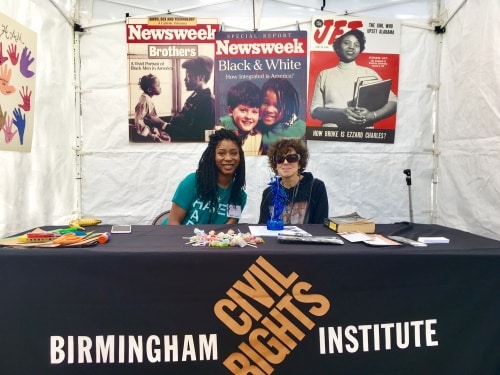 John Lytle Wilson's lovable monkeys and robots – johnlytlewilson.com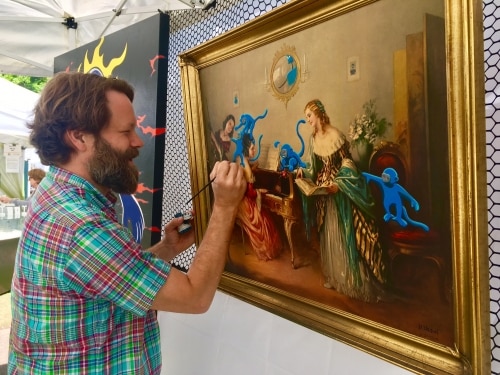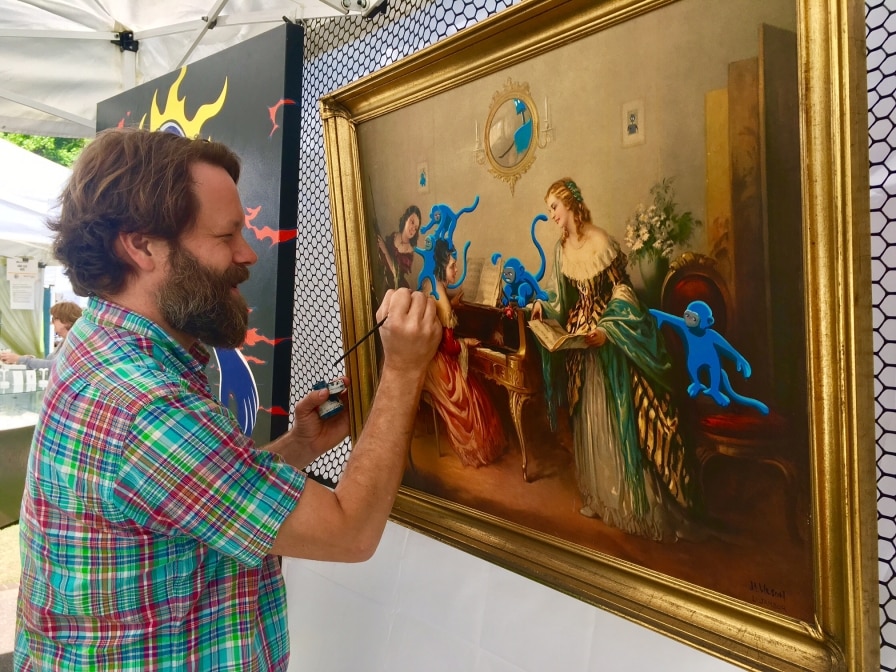 Beth Anne Hill's latest painting – http://bethannehill.com/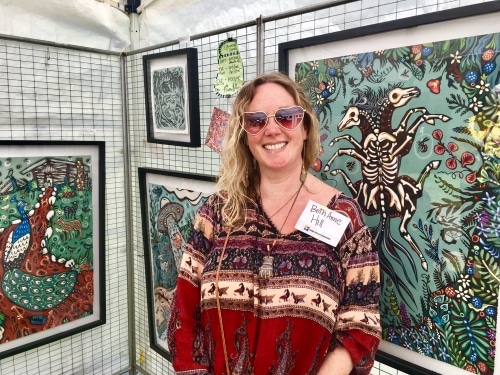 Charity Ponder is introducing the Magic City to our community's artists through her intimate portraits – https://charityponterphotography.com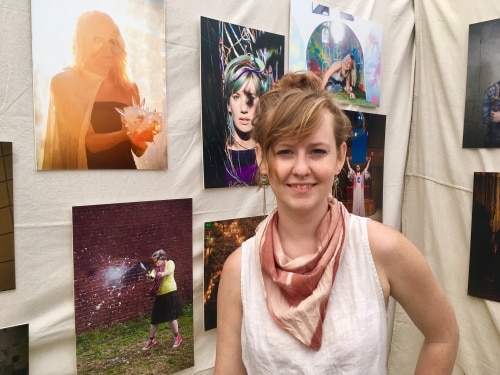 We found the Lorax!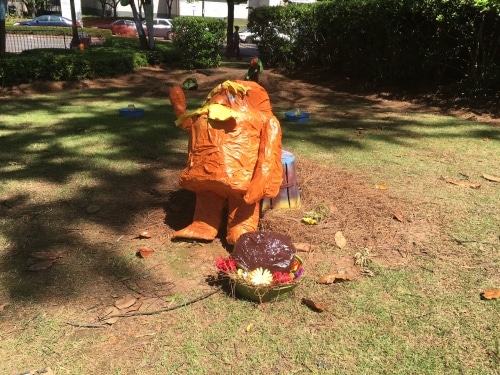 Feel free to share with us your favorite photos from this weekend's Magic City Art Connection.
Also, check out the story about this legendary art festival that brings our community together every year in April.
Magic City Art Connection: Capturing Birmingham's imagination and heart for 35 years