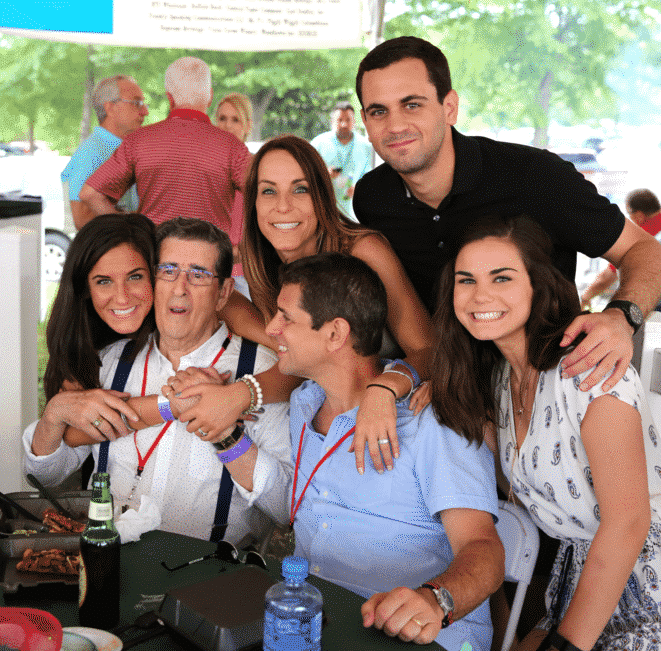 From public servants and grocers to artists and architects, Italian immigrants came to Birmingham, AL, seeking the American Dream. Here's a look at the lasting imprint Italians have had on the city of Birmingham.
First footprints
Immigrants flocked to the United States for a chance of achieving the American Dream. According to bhamwiki, by 1910, the Italian community was the city's largest single ethnic group.
Like immigrants from other countries, Italians were able to find jobs in Birmingham's iron and steel mills. But this isn't the only industry where Italian immigrants helped leave an imprint upon the city of Birmingham.
After venturing from Italy to Birmingham, seeking the American Dream, Italian immigrants sought to make a name for themselves, their families and their heritage. How did they do this? Public service, grocery businesses and artistic ventures were just a few ways.
Public Service
One way in which Italian-Americans have created a lasting footprint on the city of Birmingham is by becoming public servants. Paul DeMarco is one example.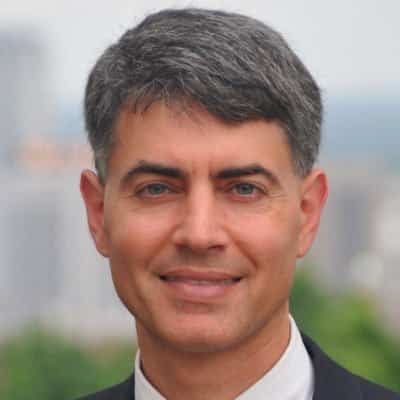 DeMarco is a former Republican member of the Alabama House of Representatives. During his time in office, he represented district 46 from 2005-2014.
"America provided opportunities to my grandparents, great-grandparents and my mother who came to this country," said DeMarco. "My grandfather always said, 'You've been blessed, so give back to your community.' That's why I ran for public office in the first place. I think the best way to stay grateful for a great country is to give back to the community either through public office or through charitable means."
Another noted Italian-American in the public service sector of Birmingham was Nina Miglionico.
Miglionico was born in Birmingham in 1913 to Italian immigrants Joseph Marion and Marianna Miglionico. After attending Howard College, then transferring to the University of Alabama School of Law, she became a pioneer lawyer and politician in Birmingham.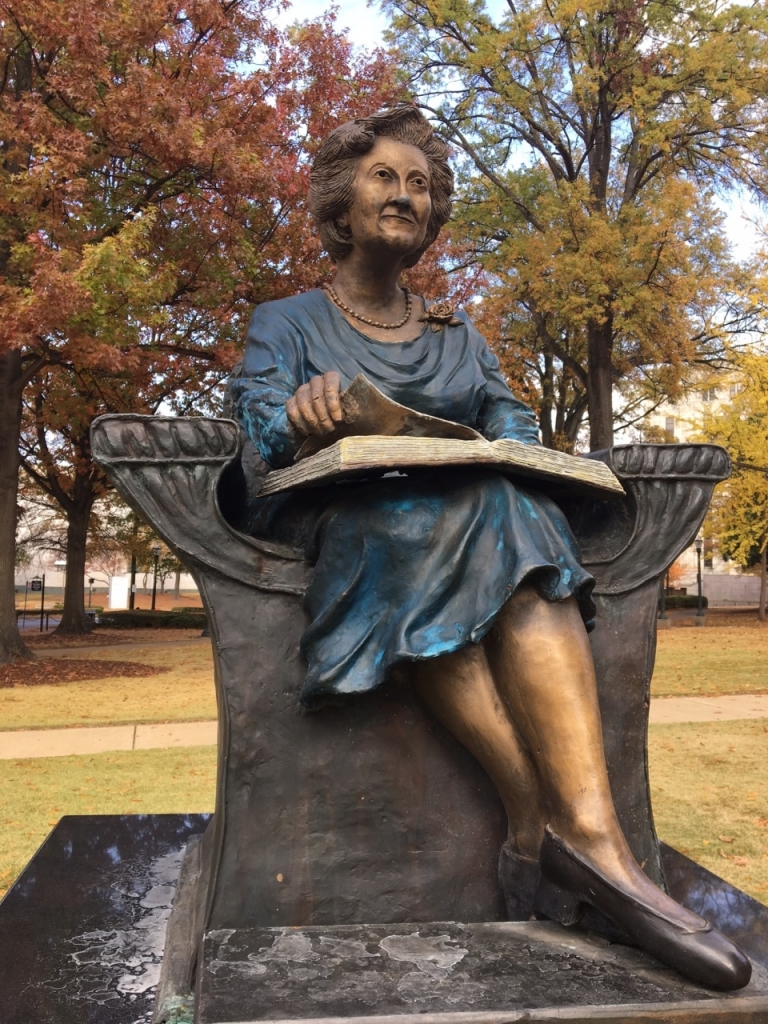 Miglionico was an early activist for women's rights and to date is the longest-practicing female attorney in Alabama, practicing law for 73 years. She was the first woman elected to serve the City of Birmingham, which she did for 22 years in the City Council. During her time in office, Miglionico stood for racial equality and consistently voted to repeal the city segregation ordinances that led to the civil rights campaign of 1963.
In thanks to Miglionico's many accomplishments and years of service to the city of Birmingham, a memorial statue was created in her honor in 2015. The bronze statue faces Birmingham City Hall from where it rests in Linn Park.
Italian Grocers and Farmers
By the mid-1930s, there were over 300 Italian-owned groceries in Birmingham. Some included:
Cantanzano Brothers

Grand Fish and Oyster Company

Giardina Maracroni Company

Bruno's Supermarket
Paul DeMarco may have chosen a path of public service, but some of his family members ventured into the grocery business.
"Both sets of my grandparents had grocery stores," said DeMarco. "And I think if you talk to almost every native of Birmingham that had Italian forefathers/ancestors, they had some touch with grocery stores."
Architecture
When you think of Italy, one of the first things that may come to mind is its incredible architecture, such as the Colosseum in Rome and the Statue of David in Florence.
But did you know that Italians are to thank for a number of historic architectural landmarks in Birmingham?
One is looking over the entire city as you read this. Yep, it's Vulcan!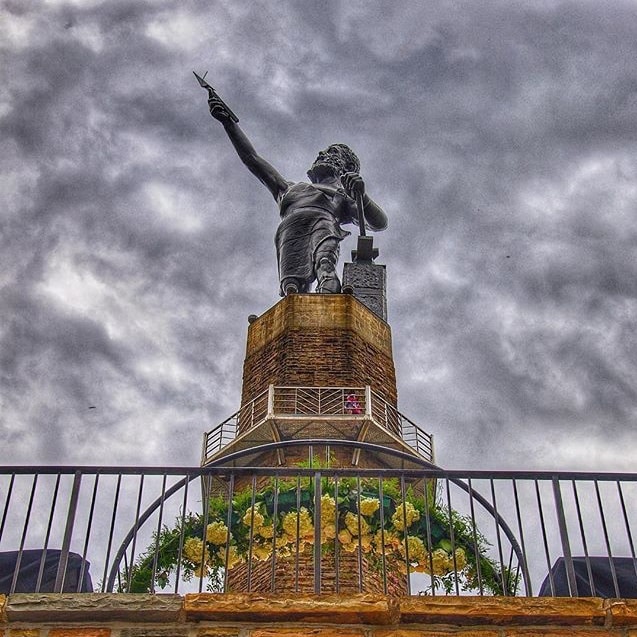 Vulcan – the city symbol of Birmingham – was designed in 1903 by Italian-born sculptor Guiseppe Moretti. In 1904, Moretti moved to Birmingham to begin working on the statue.
Vulcan depicts the Roman god Vulcan, god of the fire and forge. He stands 56-ft. tall (this doesn't include his 123-ft. pedestal) and is the largest cast-iron statue in the world.
Another noted piece of architecture in Birmingham is the Florentine Building (or Sims Building). Created between 1925 and 1927 by Henry Upson Sims and architect David O. Whilldin, the Florentine is a two-story, terra-cotta clad building located on the southeast corner of 2nd Avenue North and 21st street.
Today, the Florentine is owned by Ken Effinger and Rebecca Coretti.
The Magic City is  home to several prominent Italian- American architects,  most notably Joseph Giatina, Jr. of  Giattina Aycock Architectural Studios and Richard Carnaggio of Cohen, Carnaggio, Reynolds.
Founded in 1966,  Giattina Aycock has built malls, schools and office buildings throughout the city for more than 50 years.  There isn't a community they haven't constructed a building or restored a place in our region. Check out their list of projects that include Brookwood Village in the 70s to the just completed Birmingham Intermodal (List of projects HERE).
Cohen, Carnaggio, Reynolds imprint on the city is also impressive.  They include many historic restoration projects including the City Federal Building and new buildings such as 20 Midtown (List of projects HERE).
Community
Upon arriving in Birmingham, Italian immigrants wanted to create a sense of community. One way they did this was with the construction of Saint Mark the Evangelist Catholic Church.
In a strive to educate and share their ancestry and culture with those in Birmingham, Saint Mark's Church hosts their annual Feast of Saint Mark Italian Festival.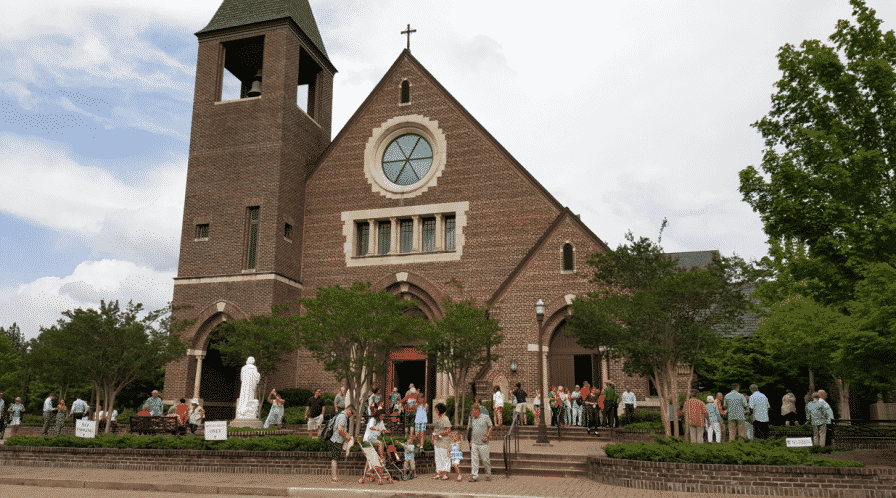 Here you'll have the chance to taste savory Italian cuisine, indulge in delicious desserts like cannolis, pizzellis and Italian cookies and discover Italian music and dance.
"Saint Mark's was the Catholic church where immigrants raised the money for the church to be built and also where the original Italian festivals were celebrated," said DeMarco. "It's the perfect place to hold the Italian Festival since that was the namesake of the church that Italian-Americans built. I'm so glad they continue to do the festival."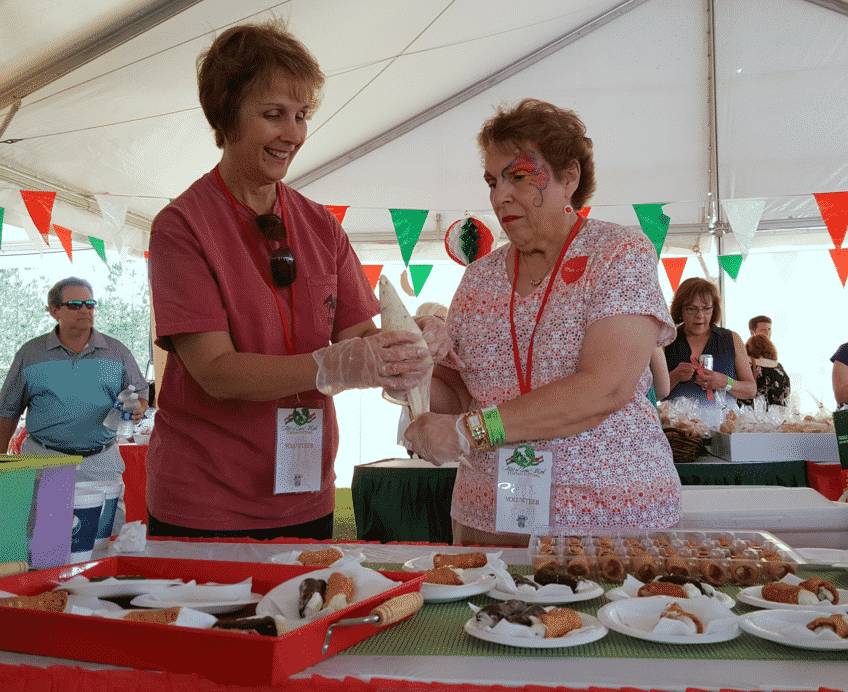 The Feast of Saint Mark Italian Festival will be held at Saint Mark the Evangelist Catholic Church on Sat., April 29, from 3:30pm-10pm.
To purchase tickets to the Feast of Saint Mark Italian Festival, click here.