Sponsored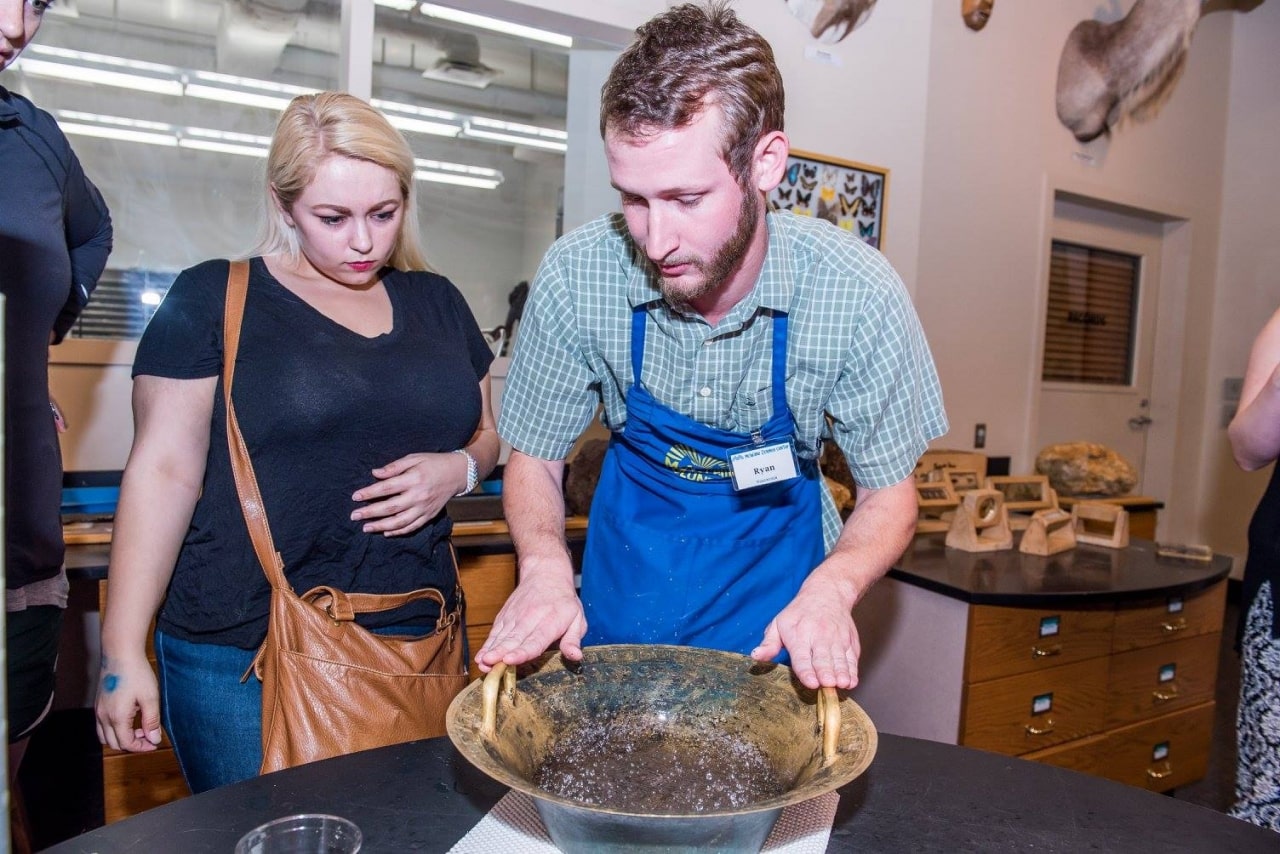 Learn about more than 50 species of saltwater life. Educate young inventors with inventive thinking. Welcome a family to the IMAX Dome Theatre. Whether you're interested in learning and discovering or service and assistance, as a volunteer at the McWane Science Center, you'll be met with all sorts of challenges and rewarding adventures.
Do you have what it takes?
Wondering if you have what it takes to be a McWane Science Center volunteer? Of course you do! McWane volunteers come from all walks of life, ages and educational backgrounds. All you need to be a stellar volunteer is a passion for lifelong learning!
"Volunteers have always been an integral part of the McWane Science Center since we opened in July 1998," said Alia Carter, Director of Science Engagement. "The mission of McWane is to spark wonder and curiosity about the world through hands-on science experiences. And we could not do that without the efforts of our volunteers. They donate their time, talent and voice to McWane, and we are better as an organization because of their contributions."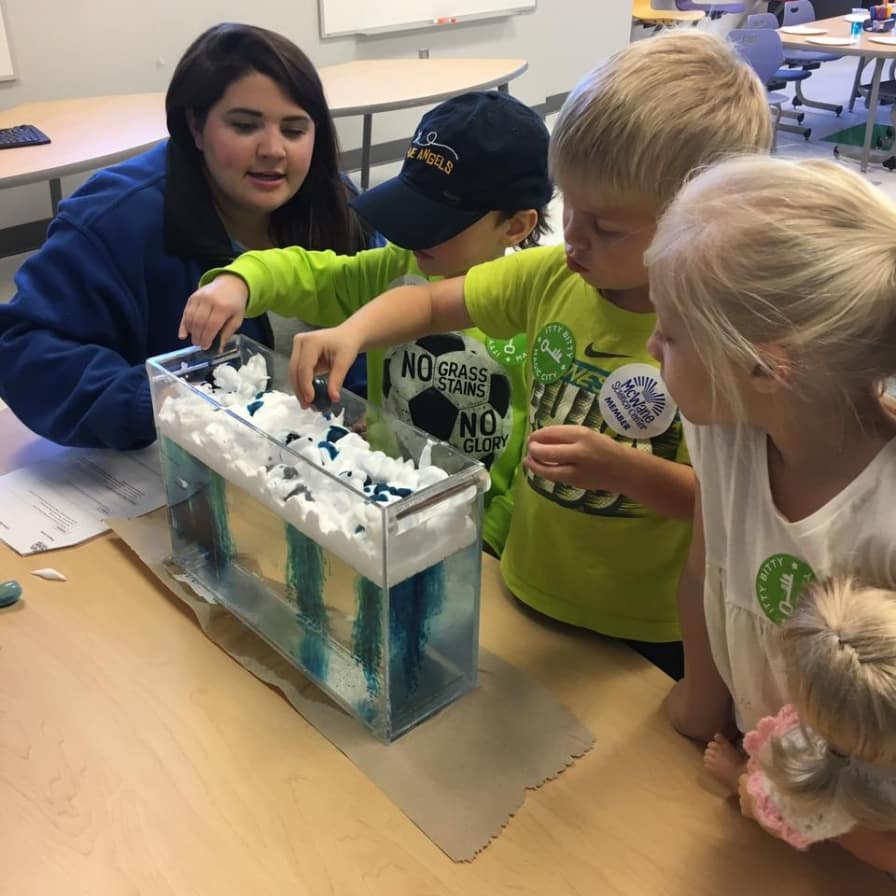 Volunteer programs
There are many different volunteer programs to choose from at the McWane Science Center. Here's a closer look to see which program would be best for you:
Are you an adult who would love a chance to volunteer? By becoming an adult volunteer at the McWane Science Center, you'll have the chance to give back, learn something new and educate visitors.
Opportunities include:
Presenting science experiments

Greeting visitors

Helping with camps

And more!
"Adult volunteers serve in various departments including Education, Collections, Administration, World of Water and Special Events," said Carter. "We rely on their subject-area expertise to complement our staff."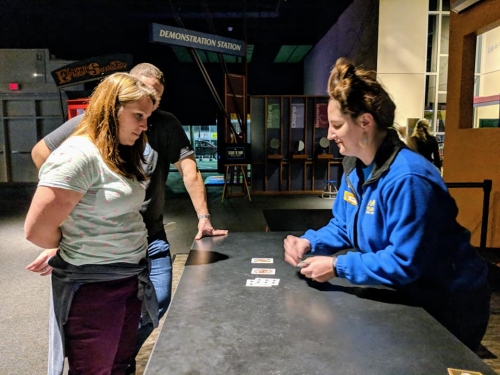 If you're interested in science and technology, then the McWane Science Center's teen volunteer program is an exciting hands-on experience that will intrigue your inner scientist. As a teen volunteer, you'll gain invaluable experience in public speaking, work ethic, customer service and leadership – all while having fun!
"During the summer, we offer a teen and junior teen volunteer program for middle and high school students," said Carter. "The program is a hands-on experience for teens interested in STEM. Teen volunteers are trained to facilitate hands-on demonstrations and activities with visitors."
Group volunteer opportunities
Do you have a group of 25 or more looking for a way to volunteer and give back to the community? The McWane Science Center offers group volunteer opportunities that allow you to do just that! Click here for more information.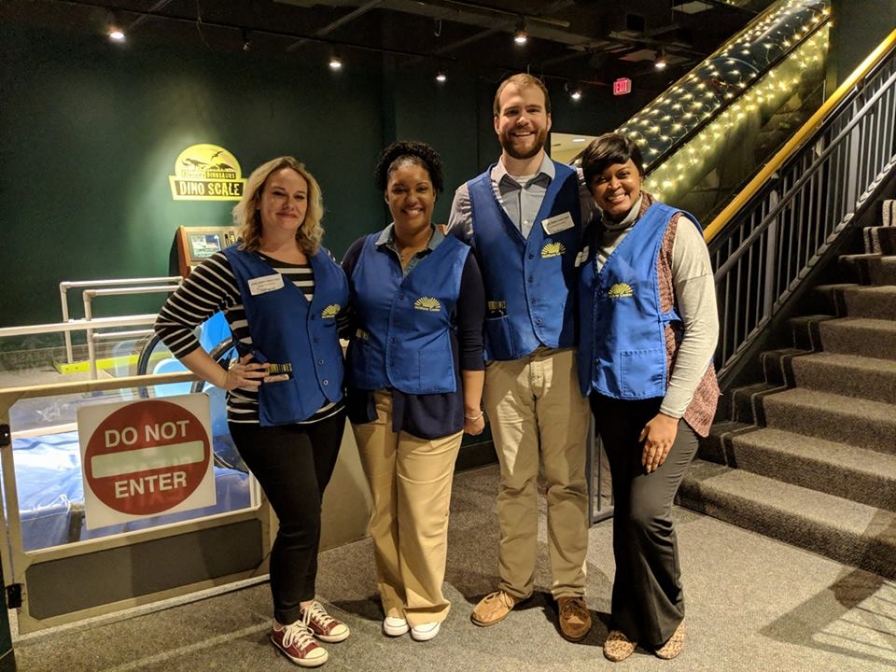 Discounts and freebies
As a McWane Science Center volunteer, you will have access to some pretty cool discounts and freebies. Just by donating your time, you'll receive:
Discounts in the Cool Stuff Store and Cafe

Free parking while on duty

Free IMAX screenings (non-feature films)

Free family membership after completion of 100 hours
For more information on how to become a volunteer at the McWane Science Center, call 205.714.8272 or email volunteer@mcwane.org.
Never miss what's happening at the McWane Science Center! Follow them on Facebook and Twitter.
Sponsored by: