Yesterday the Birmingham City Council met for seven hours, listening to citizens as they voiced their opinions for and against the city pitching in to pay for building a new open-air stadium.
In a 6-3 vote, the council committed to paying $90 million over 30 years to pay for the stadium and to renovate the Birmingham-Jefferson Civic Center.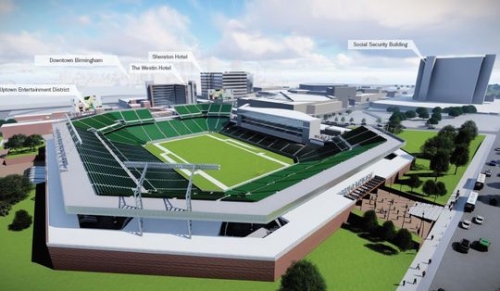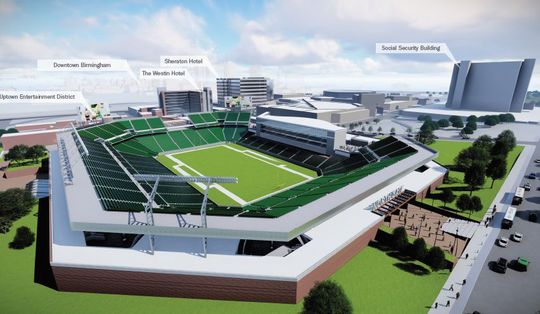 The Longest Council Meeting Ever
OK, maybe not ever, but by my count, it ran about seven hours. A roomful of people showed up to address the council about the stadium. Both for and against, residents from both sides of the fence were passionate about their stances.
The most vocal complaint seemed to be concern over the stadium's proposed revenue going into a fund that will improve all of Birmingham's 99 neighborhoods.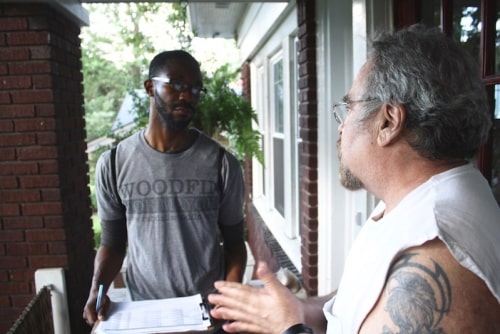 Improving All Of Birmingham
When Woodfin campaigned for mayor, he emphasized a plan to help improve all of Birmingham's 99 neighborhoods. During the time he told In These Times that 88 neighborhoods are experience a "low quality of life."
"The city of Birmingham is only defined by its lowest quality of life neighborhood," Woodfin said to 'In These Times' during an interview about his campaign.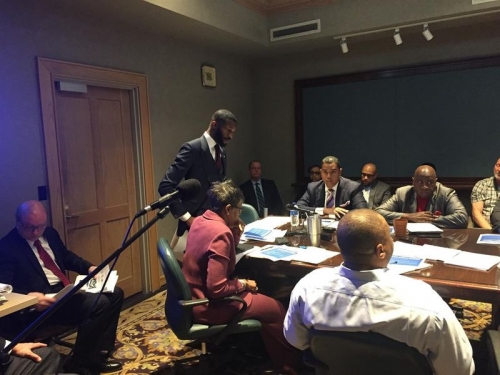 This resonated with voters, and yesterday, as some of them voiced their concerns, equal neighborhood revitalization emerged as a theme.
Supporters of the project who spoke yesterday seemed to be OK with the city spending money to make money with stadium sporting events and events at the BJCC's Legacy Arena.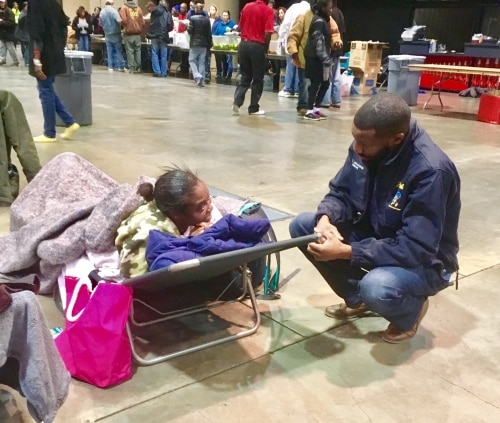 Neighborhood Revitalization Fund
In effect, councilors added an item to reflect the creation of a  revitalization fund that will use revenue from the project to improve neighborhoods.
Councilors Scales, Sheila Tyson and Darrell O'Quinn ultimately voted against the resolution with this added item.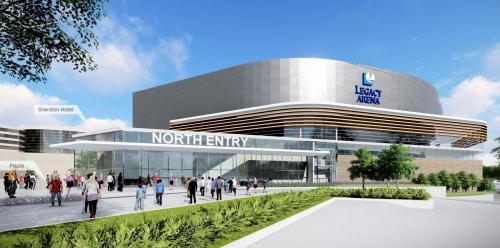 For more details on the entire project, check out my last post about a car rental tax that will also fund the renovations to the BJCC and construction of the open-air stadium that will seat up to 55, 000.
Who's Paying For What?
The renovations and the new, open-air stadium are projected to cost around $300 million, with the stadium projected to cost $174 million. Other entities have pledged money for the project, as well.
Money from the BJCC Authority ($10.7 million per year for 30 years)

Money from UAB ($4 million per year for 10 years via sponsorships and/or naming rights

UAB would also rent the facility on a longterm basis, according to the BJCC