Sponsored
Hand in Paw's Mutt Strut is back again for it's 9th Annual 5K and 1-Mile Fun Run. And this year, they'll be throwing it back to the flyest decade ever – the 90's. You can almost hear miles of doggy tails wagging in excitement! So dust off your walkman, pull on those neon biker shorts, grab your pup and support a great cause.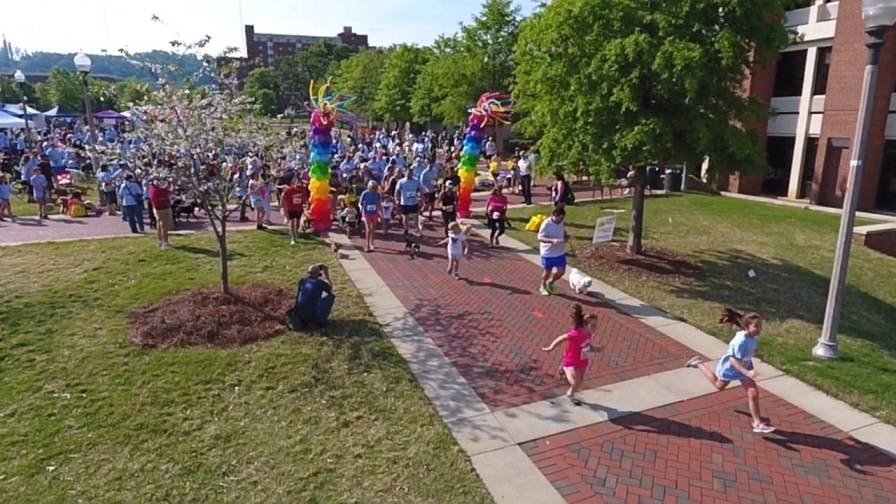 Hand in Paw is a nonprofit organization headquartered in Birmingham whose mission is to improve human health and well-being through Animal-Assisted Therapy. With the help of 150 professionally-trained volunteers, HIP is able to improve people's day-to-day lives at numerous facilities throughout Central Alabama. Click here to learn more about Hand in Paw.
This year, Hand in Paw's beloved Mutt Strut fun run will be held at Sloss Furnaces on April 7, 2018.
Registration Fees
5K:

$30 per person

1 mile:

$25 per person
Would you rather sleep in? We understand! So don't run, just donate to the cause for $15. You'll still receive a race packet with T-shirt!
All registered participants will receive a race bag filled with mag swag and your choice of tee or tank. Run with your dog and also get a nifty doggy bandana for your pup to sport during the race.
Online registration ends April 6, 2018 at 4p.m., don't miss out! To register for the Mutt Strut, click here.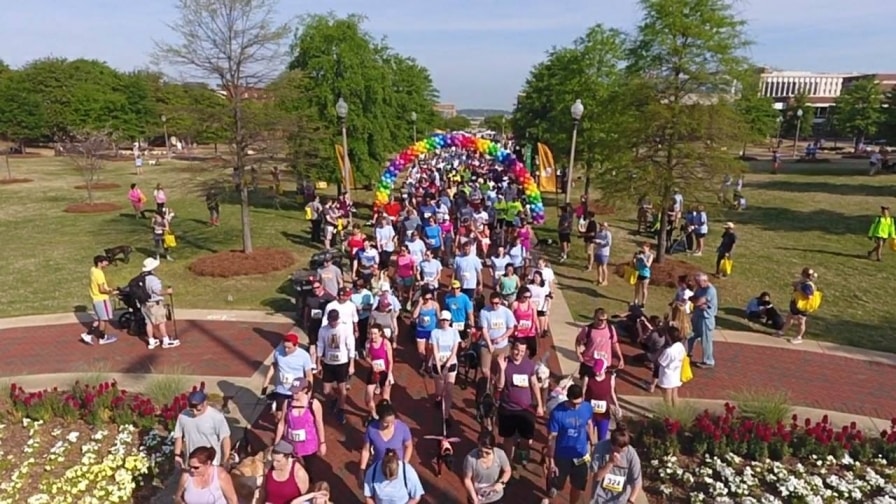 Registration and Race Times
Registration:

7a.m.-8:30a.m.

Start Times:

5K – 9a.m.; 1-Mile – 9:30a.m.
Want to get your registration packet ahead of time? Early packet pick-up will be available Thursday and Friday, April 5-6, 2018 at the Hand in Paw office from 10a.m.-6p.m.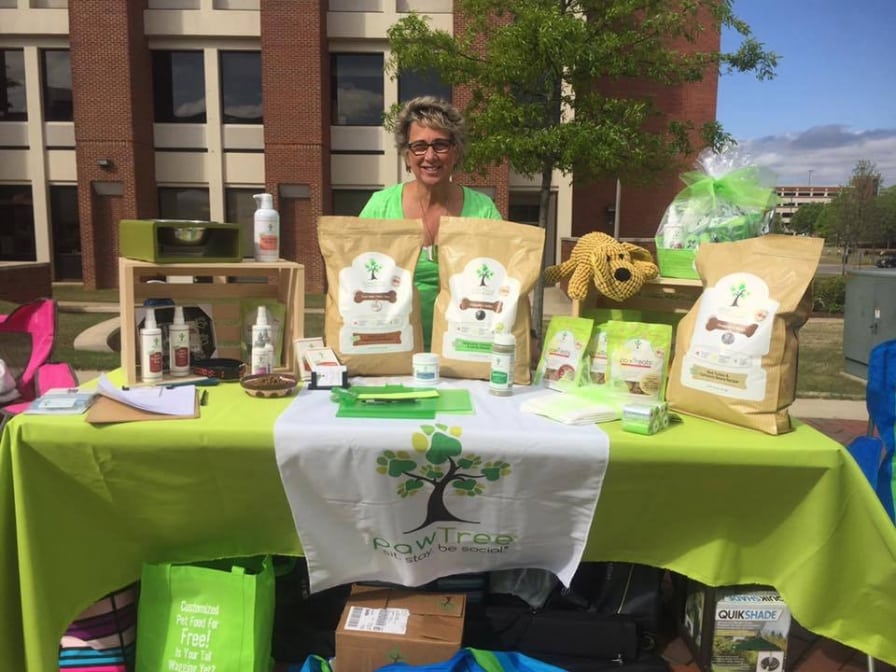 Mutt Strut Teams
Want to help raise money for Hand in Paw? Then create your own Mutt Strut team. Teams must consist of two or more people (runners, walkers and/or kids!). No amount of money raised is too small!
To celebrate your team's accomplishments in supporting Hand in Paw, there will be team photos the day of the race.
If you chose to be a team captain, here's what you'll need to do:
Lead and organize your team;

Fill out all required information about your team;

Encourage everyone to fundraise for Hand in Paw;

Communicate important race info to your team;

Come up with a 90's theme team costume; and

Have fun!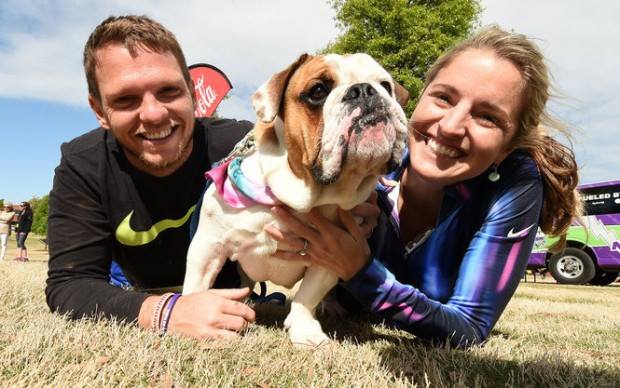 Prizes for Everyone
There will also be plenty of prizes up for grabs, so be sure to check out this great list of prize categories:
Top fundraising individual

Top fundraising team

Fastest dog (5K)

Slowest dog (over all)

Fastest human (male/female)

Best human costume

Best human and dog duo costume

Best race team spirit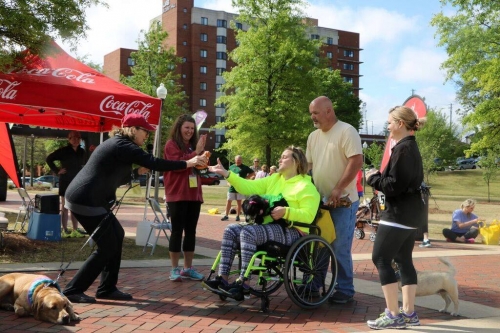 For more information on the Mutt Strut 2018 and to register or donate to Hand in Paw, click here.
Be sure to stay connected with Hand in Paw and all of their events via Facebook, Twitter and Instagram.
Sponsored by: