Sponsored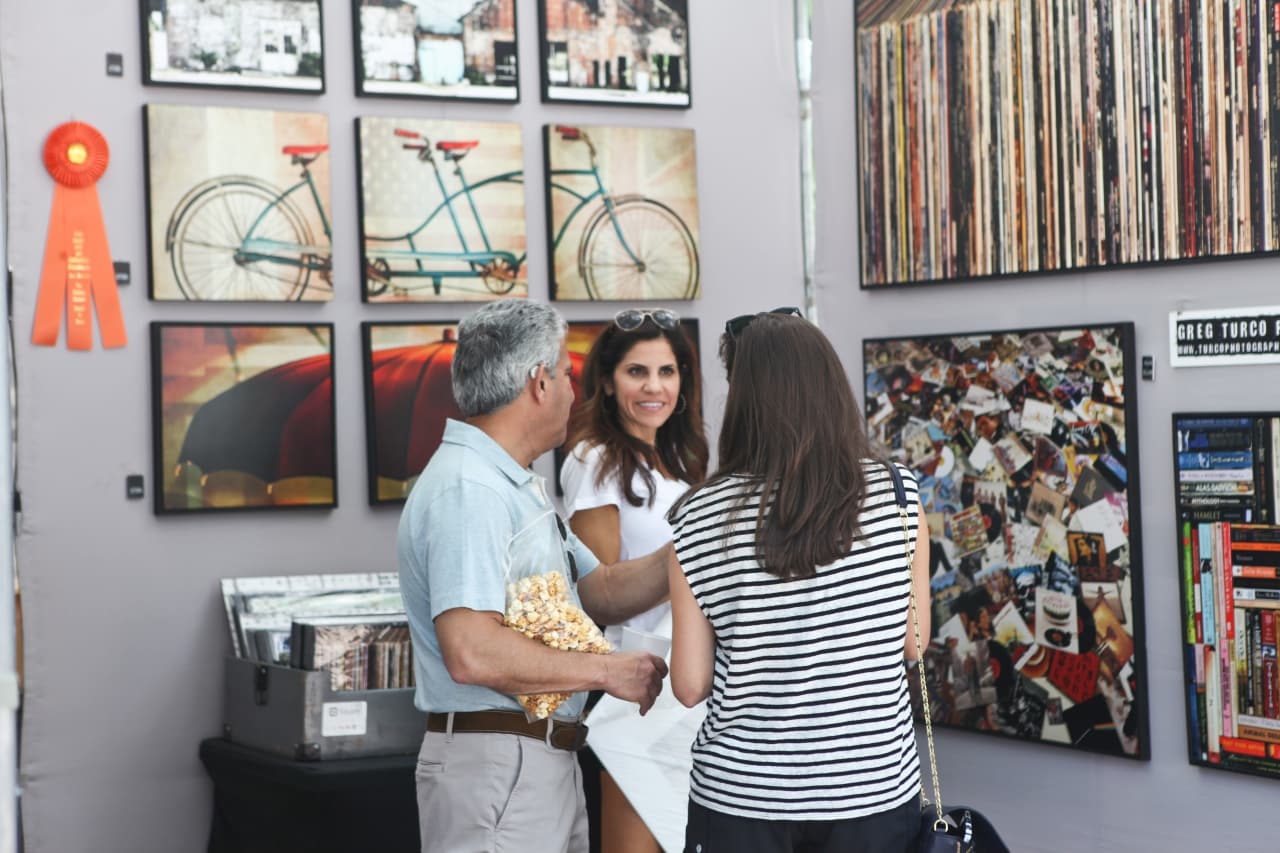 Discover an explosion of fresh artistic talent, sights, sounds, tastes and aromas at this highly anticipated Spring arts festival, and one of Birmingham's largest, attracting 12,000 visitors over its three days.
This year, the festival will be held April 27-29, 2018. Hours are 10am-6pm on Friday and Saturday, and 10am-5pm on Sunday.
Each year, MCAC spotlights 200 juried booths, representing contemporary artists from the region and beyond, plus mixes in live music and dance performances from local talent, art experiences for kids, monumental sculpture installations, good food, a special tasting event and more! Is there any wonder it's one of Birmingham's favorite spring traditions?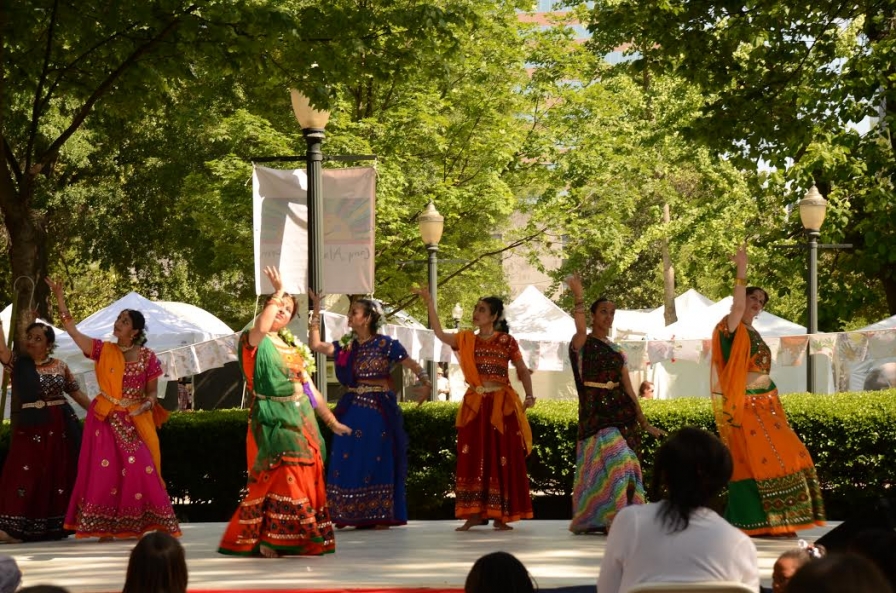 Among the festival's 200 artists will be featured artist, Lisa Krannichfeld of Little Rock, Arkansas. Lisa first exhibited at MCAC last year and was selected as the recipient of the Festival's Best in Show Juried Award by 2017 juror and former Birmingham Museum of Art curator of contemporary art, Wassan Al-Kudhairi.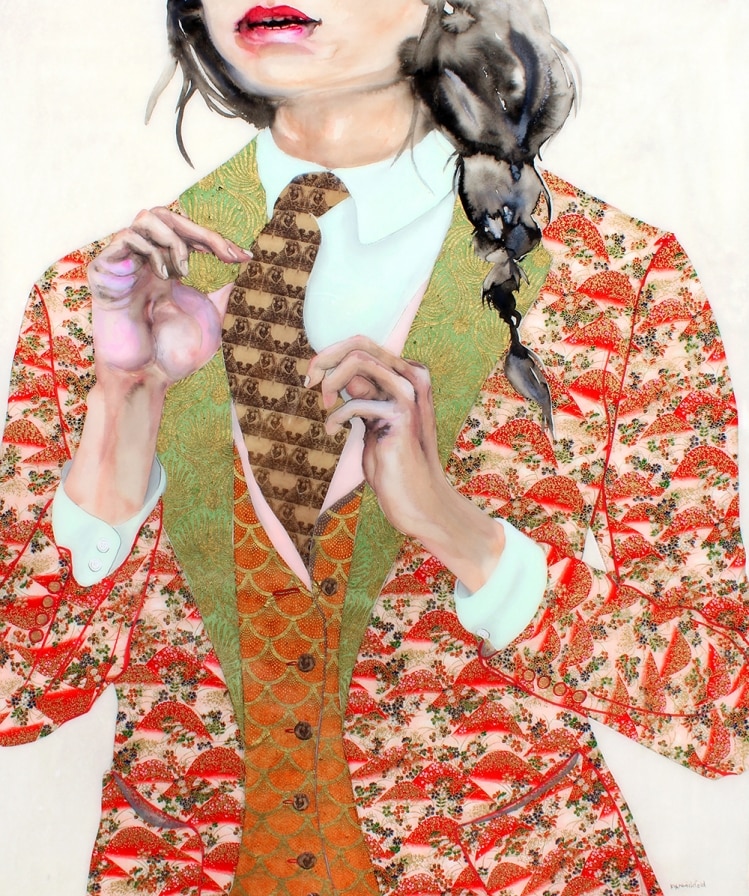 "We are delighted to have Lisa back in Birmingham as the featured artist for our 35th year downtown, and look forward to showcasing her work, which she so deftly creates, en-capsuling female imagery and environments," said Alex Kunzman.
Lisa's art has been featured in numerous publications and exhibitions nationally and internationally, including shows across the United States, Asia, Australia and Europe.
Born and raised in Little Rock, Lisa grew up in a cultural mix of a Chinese family living in the American South. Growing up in these two intermixing cultures greatly influences her work, which primarily focuses on women.
Lisa often uses traditional Chinese ink and watercolor materials, in a nontraditional uncontrolled free-flowing way often mixed with unconventional materials.
For more on featured artist, Lisa Krannichfeld, and her work, click here.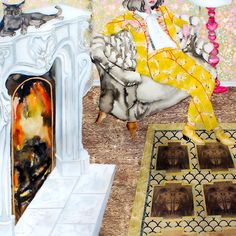 Also in the spotlight at MCAC is the 2018 emerging artist award recipient, Mia Badham. This award was established to spotlight, support and present new Birmingham artists of great artistic potential and integrity to Festival sponsors, patrons and the public. Mia is a student at the University of Alabama at Birmingham (UAB) and is pursuing her Bachelor of Fine Arts degree with minors in Art History and Marketing. Her work features a variety of different media, including paper sculpture, clay, mixed media, drawing, printmaking and painting.
"I am captivated by the tedium that consumes day-to-day life," said Mia.  "The days stretch out endlessly in all directions each one a near mirror image of the last. In the grip of this bland continuum, the significance of individual actions begins to fade. However, with the passing of time every mundane act links to the ones that came before. The moments amass, disguising the individual as a fragment of some complex and incomprehensible whole."
In her most current mixed media work, Mia's artistic process originates from the flow of monotony. "I begin my process by collecting papers, usually books, maps or envelopes; pages that have been altered by human efforts. The papers are vessels containing the knowledge and experience of many human minds. Each page is cut into strips, disfiguring its imposed message. The strips are rolled woven or wound to further abstract its origin."  
To see more of Mia's work, click here.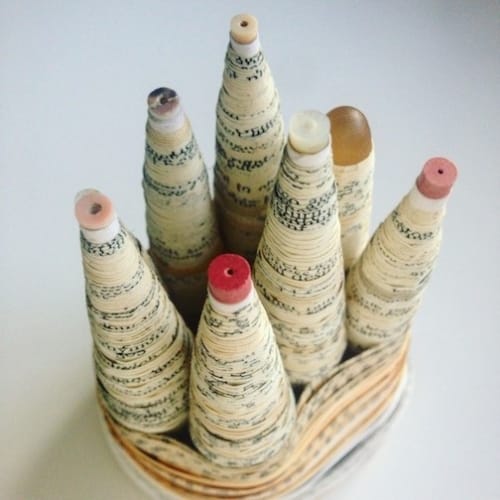 Complimenting the visual and performing arts at the festival will be the culinary arts of the 21st annual Corks and Chefs: A Taste of Birmingham – one of the oldest tastings of its kind in Birmingham. Here you will discover an explosion of flavors, art on a plate that is paired with food, beer, wine, and cocktails alongside special seated seminars, demos and guided tastings to attend.
Corks and Chefs is a tented event. It will take place on the west side of Linn Park on the street bed of Short 20th directly in front of City Hall during the hours of 12pm-3pm on Saturday April 28th and Sunday April 29, 2018.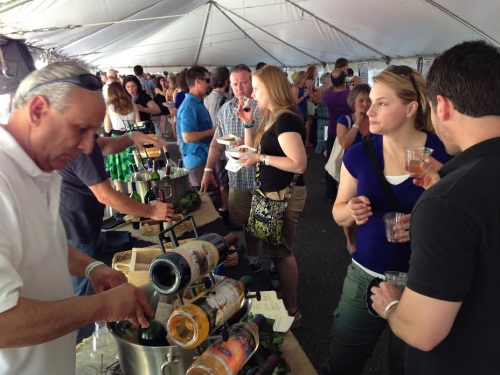 For more information, lineups, and to purchase Corks and Chefs tickets, click here.
"Whether you're an art newbie, just art curious, or an avid collector, there is a diverse mix of arts and culture to find at Magic City Art Connection," said Alex Kunzman. "We hope visitors will linger with us downtown for a full weekend of great entertainment."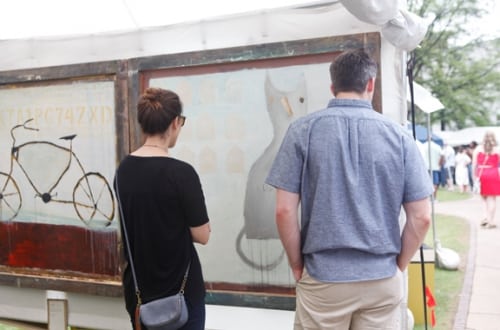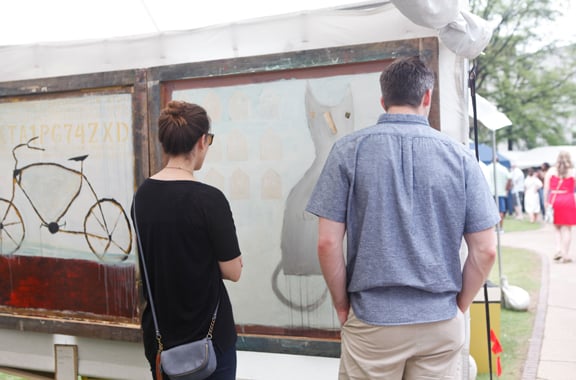 For all the festival details, lineups, and to preview the exhibiting artists, visit www.magiccityart.com.
Sponsored by: