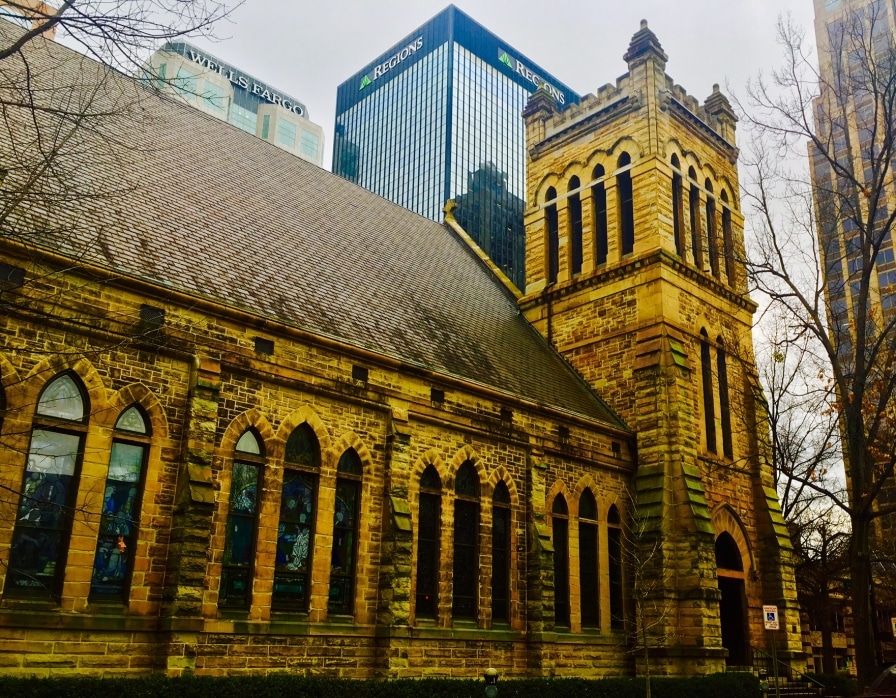 For 111 consecutive years, the Cathedral Church of the Advent has held a Lenten Preaching Series in downtown Birmingham. This century old tradition will begin on Ash Wednesday, February 14 with Bishop Kee Sloan, the 11th Episcopal Bishop of the Diocese of Alabama as the first preacher.
Along with the daily homily, hundreds of people also gather for lunch and fellowship throughout the season of Lent.
Preaching commences inside the nave of the Cathedral every weekday until Good Friday March 30 at 12:05. The preaching typically ends around 12:30.
Here is the 2018 Lenten Preaching Series schedule.
Lenten Lunches
Along with the preaching, the cathedral serves lunch, also starting at 12:05 and ending at 1:00. The "Lenten Lunches" are prepared each day by members of the congregation. Proceeds from the meals are donated to several charities. In 2017, more than $35,000 was raised and donated to support women and children at Alabama Baptist Children's Homes & Family Ministries and the Shyira Diocese in the Anglican Church in Rwanda.
Proceeds from the 2018 Lenten Lunches will go to support Foundations Early Learning and Family Center in Fairfield.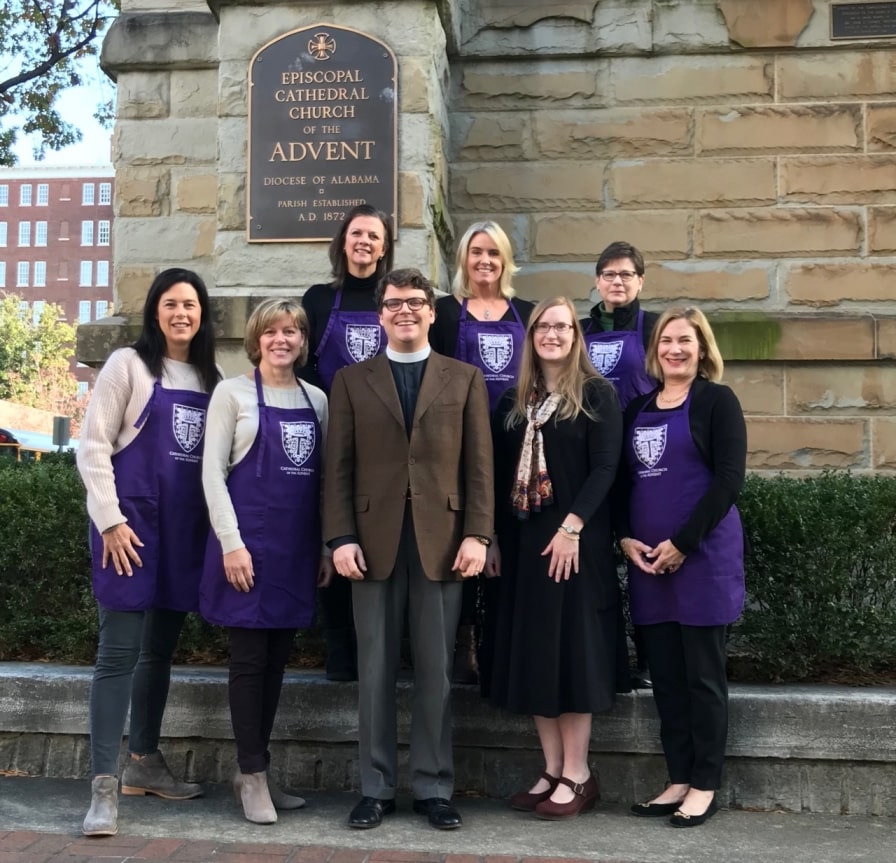 Here are the menus that will be served each day and the pricing.
If you miss a speaker during the Lenten season, have no fear, Advent has audio podcasts of their Lenten speakers since 2012.
"We are grateful for our continued place in the heart of our city, and to provide a place where people from all walks of life may be nourished with the Gospel and body and soul,"  stated Craig Smalley, Cannon Pastor for the Cathedral Church of the Advent.