Sponsored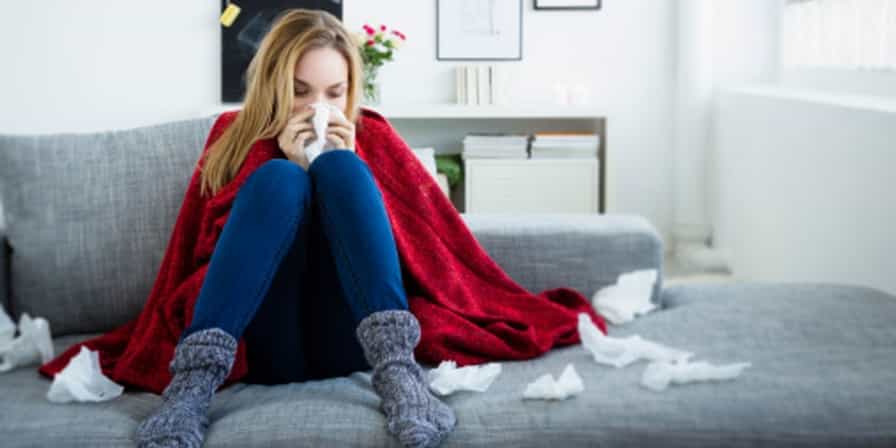 Wednesday evening the Jefferson County Health department and doctors from UAB held a press conference to explain and warn the public that the entire country, and particularly our area is in the middle of a major seasonal flu situation.
Area hospitals are seeing more patients with flu-related illnesses, and flu symptoms. The flu is a highly contagious and debilitating respiratory infection that can cause serious complications, hospitalizations and can be deadly.
Hospitals are at capacity.
Information from UAB: During the past week, daily inpatient capacity challenges in UAB Hospital, UAB Highlands, and hospitals throughout the city of Birmingham and state of Alabama have dramatically increased due to an elevated volume in seasonal flu cases. UAB Hospital Emergency, Critical Care, Ambulatory and Prime Care services have experienced a 50 percent increase in seasonal influenza cases in the past 72 hours alone.
"This is certainly the busiest we have been as a hospital in terms of flu cases," said Dr. Bernard Camins.
According to Dr. Camins, an infectious disease physician from UAB, the flu strain this year is stronger than last year, or there are simply more cases of the flu here.
Do you remember the swine flu, or the bird flu? Back in 2009 we suffered through a terrible outbreak of TH1N1 flu. Apparently  in terms of the number of cases and the number of patients in the hospital due to flu, this year is already worse.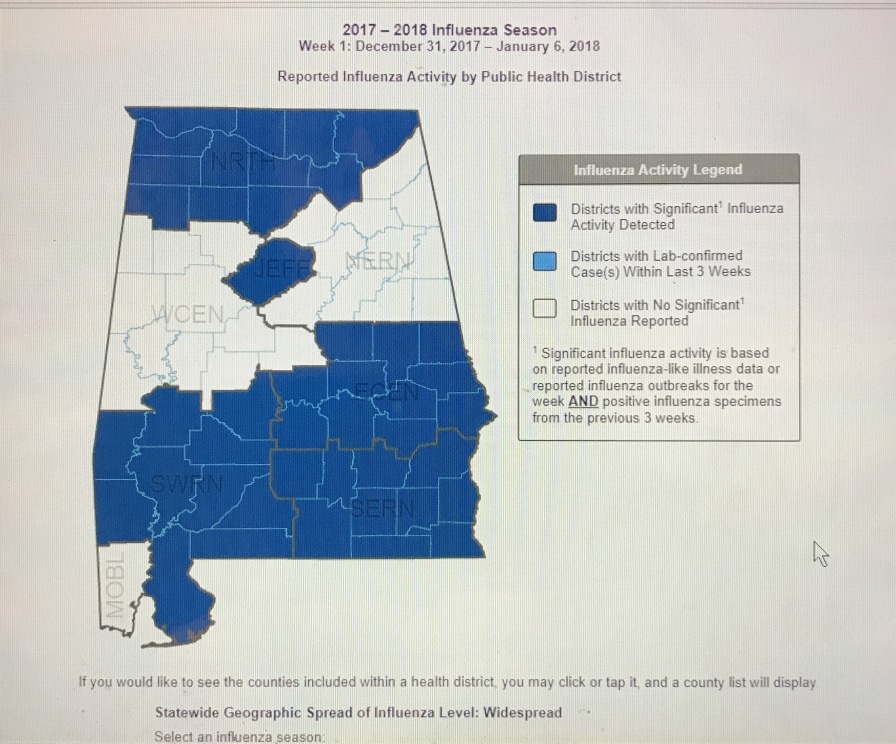 Don't panic, but be aware and follow precautions and recommendations.
The Alabama Department of Public Health is monitoring the flu spread in our state. You can access very current information at their website. 
If you haven't done it yet, it is not too late to get vaccinated!
For those who haven't had the shot yet, keep in mind the quadrivalent vaccine, which protects against four (quad) strains, is the only vaccine available that provides protection against Influenza B (Yamagata).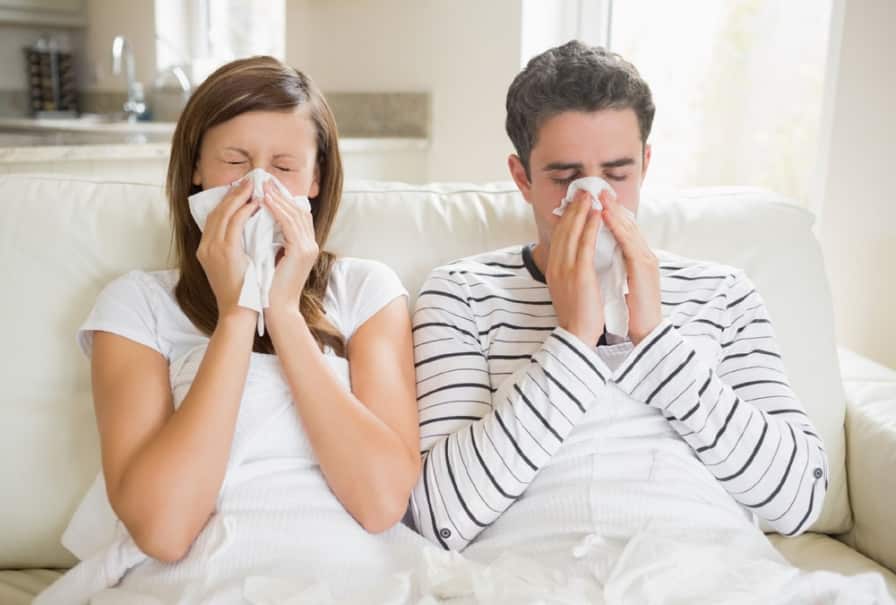 Important recommendations that might prevent, or help contain the flu.
wash your hands frequently.
cover coughs or sneezes
stockpile supplies (tissue, ibuprofen, water bottles, electrolyte beverages, broth)
clean your space, wash bed linens in hot water cycle, wipe down your cell phones, computer keyboard, and toys with disinfectant.
get plenty of rest and drink clear fluids. Clear fluids include water, broth, sports drinks, and electrolyte beverages for infants.
do not give aspirin to anyone under 19 years of age.
call your doctor if symptoms get worse.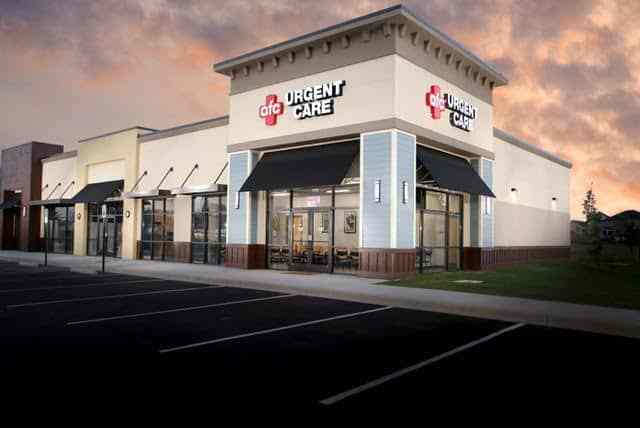 Call your doctor if symptoms get worse
For children symptoms include:
Fast breathing, trouble breathing
Bluish or gray skin color
Not drinking enough fluids
Extreme irritability
Severe or persistent vomiting
Not waking up or interacting
Flu-like symptoms improve but then return with fever and worse cough
Via- www.findatopdoc.com
 For adults symptoms include:

Difficulty breathing or shortness of breath
Sudden dizziness
Pain or pressure in the chest or abdomen
Confusion
Severe or persistent vomiting
Flu-like symptoms improve but then return with fever and worse cough
American Family Care is here to help.
Since the first American Family Care medical clinic opened in Hoover over 35 years ago, more than 45 AFC centers have been opened across the state of Alabama.
American Family Care considers the Birmingham-Metro area home, with its corporate headquarters located at 3700 Cahaba Beach Rd.
Founded by Dr. Bruce Irwin with a single location in 1982, American Family Care has pioneered the concept of non-emergency room urgent care.
With its 2013 acquisition of the Doctors Express franchise, AFC has become the nation's leading provider of urgent care, accessible primary care, and occupational medicine, with more than 190 clinics and 600 in-network physicians caring for nearly 3 million patients a year.
Sponsored by: