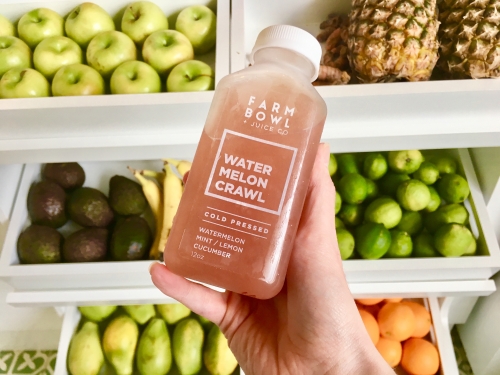 Farm Bowl + Juice Company opened a week ago and have been suppperrr busy even in the frigid temperatures. But they're not the only ones in town.  See all Bham's juice companies here!
New Year, New Me
With all the resolutions being made and gyms being joined this time of year, why not try eating healthier too? Start 2018 fresh by guzzling delicious juices and smoothies from one of Birmingham's new juice companies.
NEW: Farm Bowl + Juice Co.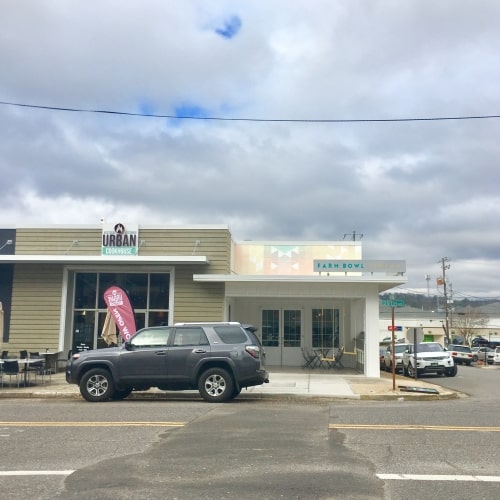 When restaurant owner Andrea Snyder decided it was time to relocate Urban Cookhouse from Homewood's 18th Street to 1920 29th Avenue South, she knew the space would be too big for just one tenant.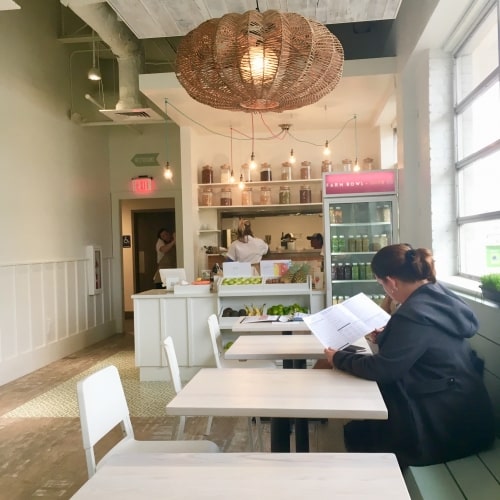 That's how Farm Bowl + Juice Co. was born.  Mrs. Snyder's newest concept opened last week (Jan. 4th) and has been wildly popular with the locals.
No joke, on the third day of being open the juice co. had to close its doors because of the unexpected demand and short produce supplies.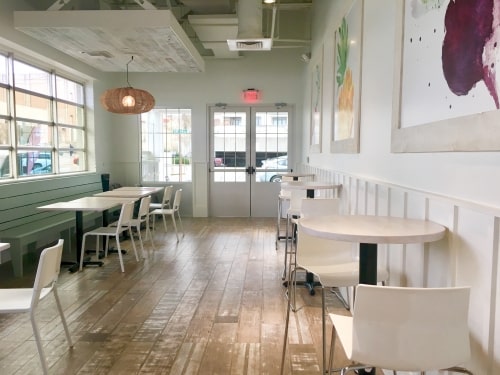 Farm Bowl + Juice Co. offers Birmingham all the delicious fresh juice, smoothies, acai bowls, oatmeal bowls, and even wellness shots!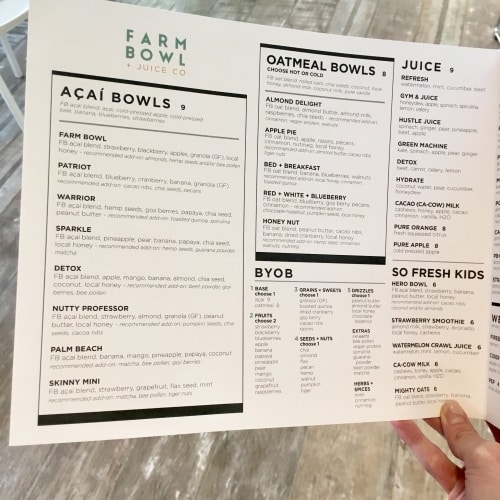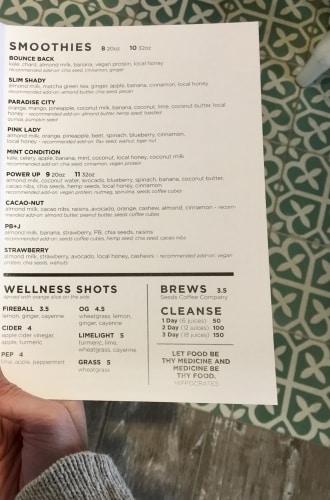 Customer favorites include the nutty professor acai bowl and the hustle juice.
But Farm Bowl is more than just a juice company.  They want their customers and employees to feel welcome.  AND they truly believe that the fresh foods in their drinks benefit your body and health.
Just ask a front of house team member!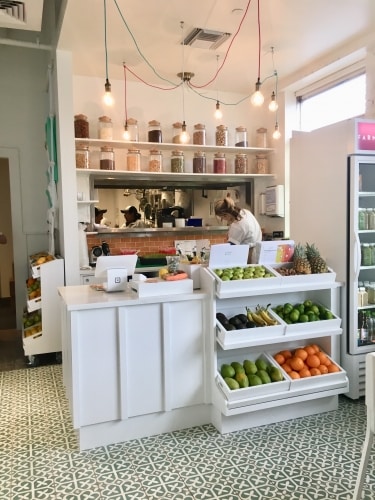 We consider our front-of-house people nutritional consultants because we expect them to have an education about what we're serving.

So we've literally looked into every single ingredient we're using and found the benefits that go towards working against the things in your bodies that can breed cancer cells or cause fatigue or help with muscle recovery, brain function and energy.

-Jon Lawler, Manager of Farm Bowl + Juice Co.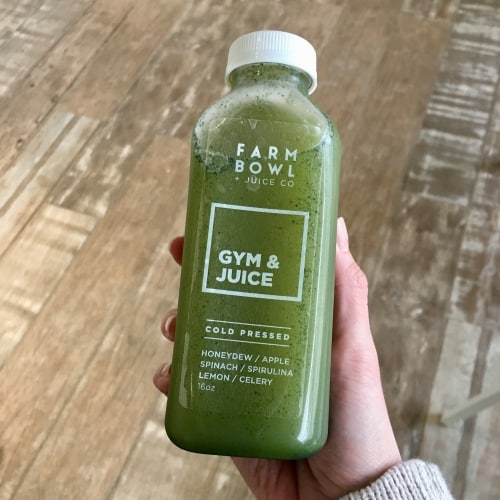 Pro tip: I had the watermelon crawl and it was v refreshing-and not too sweet!
And you can order online and swing by their drive thru for an even easier pick me up.
It's encouraging to see a team so passionate about serving their community well with fresh, delicious drinks.   Give Farm Bowl + Juice Co. a try and let us know what you think!
They're open Monday-Friday 7 AM-7PM and Saturday 8 AM- 7 PM.
Sprout & Pour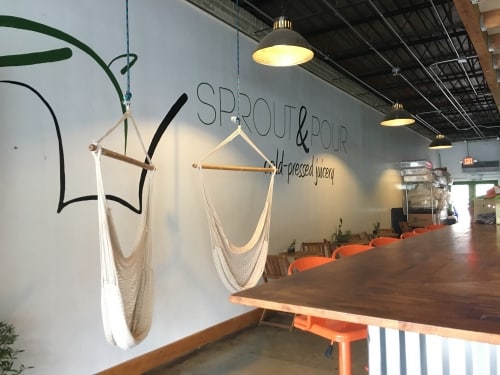 Have you stopped by Sprout & Pour over in Edgewood? This was my first visit but definitely not my last.
Friendly employees greeted me and patiently answered all my questions about their amazing looking drinks.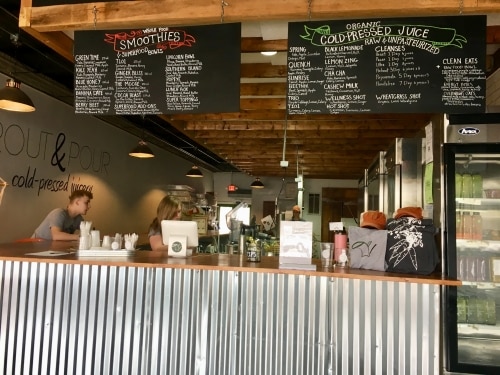 Did you know ALL the ingredients in their juices are organic? Yep, you heard me right. Plus, their juices are cold-pressed fresh every Monday, Wednesday and Friday.
Find their full menu here.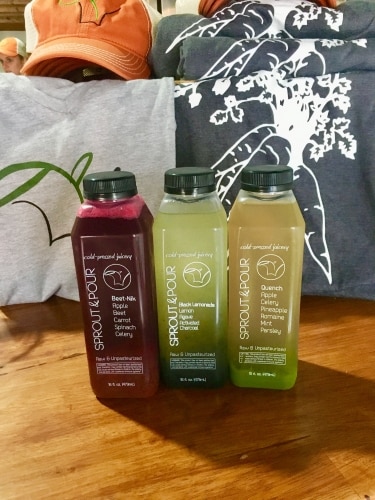 In essence, they have organic cold-pressed juices, customizable smoothies, acai bowls, shots, and cleanses for customers to reboot their system.
Customer favorites include…
Juices: Spring & Sunrise
Smoothies: Blue Honey, Green Time, The Moose
Acai bowls: Lunch Box bowl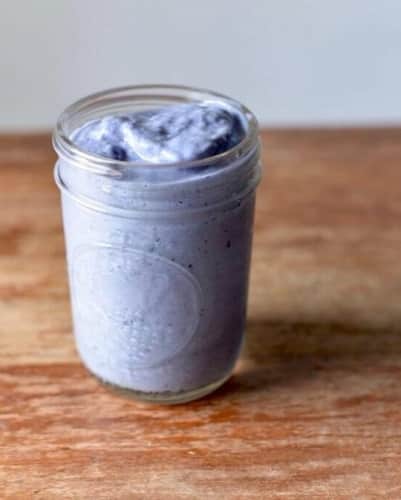 I got a sample of the Green Time juice and let me tell ya, it was good.
Sprout & Pour started out as a humble booth at Pepper Place in 2013 and quickly became so popular that they opened up a brick and mortar. They're open for business Monday-Saturday 8 AM-6 PM.
You can try their wellness plan cleanse to get a fresh start at healthy living this new year.  Check 'em out here.
Coming Soon: Kale Me Crazy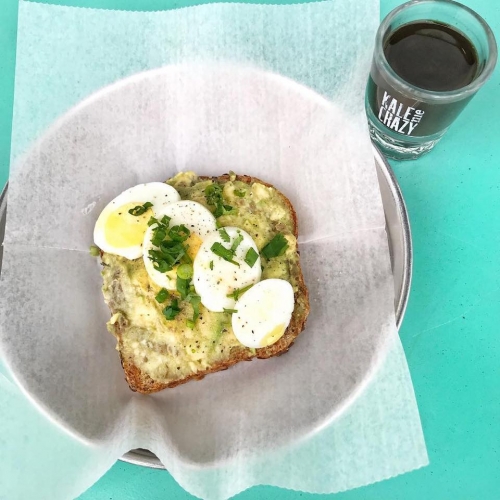 Clearly, Birmingham's thirst for healthy ingredients cannot be quenched. Another superfood cafe recently announced they will be making their Alabama debut in Homewood in April.
An Atlanta-based chain, Kale Me Crazy will offer a broader menu than Birmingham's current juice companies.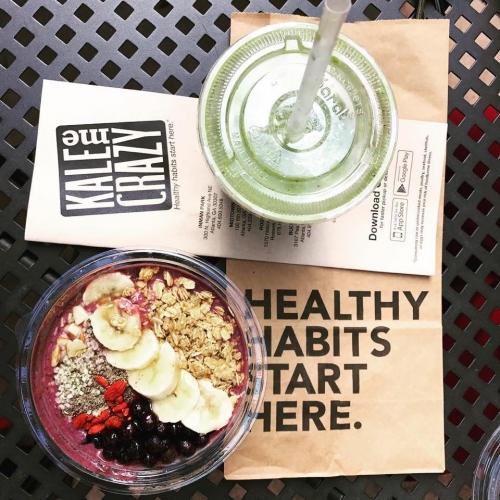 Outside of smoothies, juices, wellness shots and acai bowls, this superfood cafe also invites customers to try their fresh salads, toasts and wraps.
Hoping to open in early April, Kale Me Crazy's first Alabama location will be in the old Do Di Yo's beside Classic Wine Co.  We're excited to try them out!
What do you think of Birmingham's juice explosion? Let us know your favorite drinks!