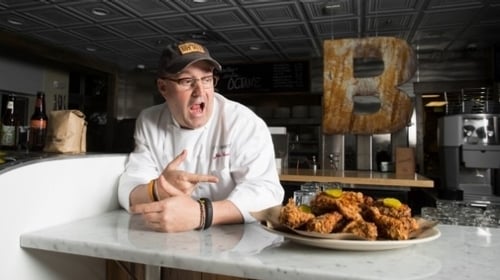 It's big. It's bad. And it serves breakfast. Who are we talking about? The incredible Big Bad Breakfast of course!
While their delicious menu and inviting atmosphere has become a favorite for many at their location on (U.S.) 280, the popular restaurant has decided to expand. Big Bad Breakfast is set to open its second metro Birmingham location on January 23 in downtown Homewood.
If you don't know much about Big Bad Breakfast, its original location was opened in 2008 in Oxford, Mississippi, by John Currence – a James Beard Award-winning chef.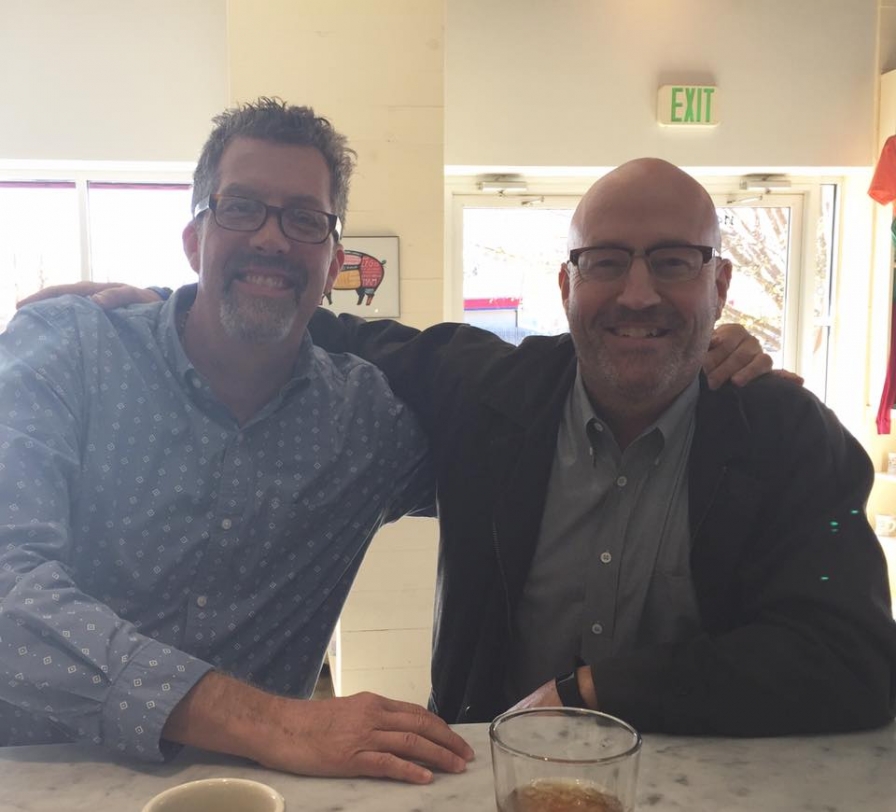 After partnering with the Fresh Hospitality Group, Big Bad Breakfast ventured to Birmingham in June of 2014. The result? An instant success! If you've driven by on a weekend morning, you've probably seen the hefty crowd lingering outside just waiting to get it.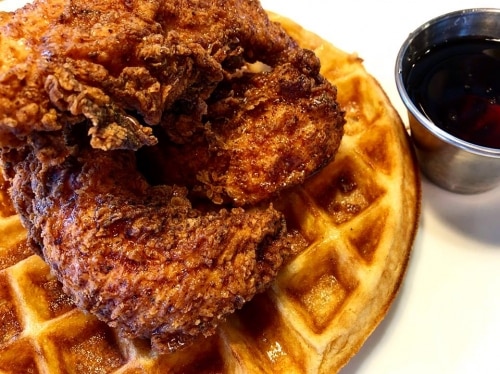 With a menu that features an array of made-from-scratch breakfast dishes, like omelets, shrimp and grits, chicken and waffles, and steak and eggs, Big Bad Breakfast quickly became a place that mouths and bellies around the greater Birmingham area craved.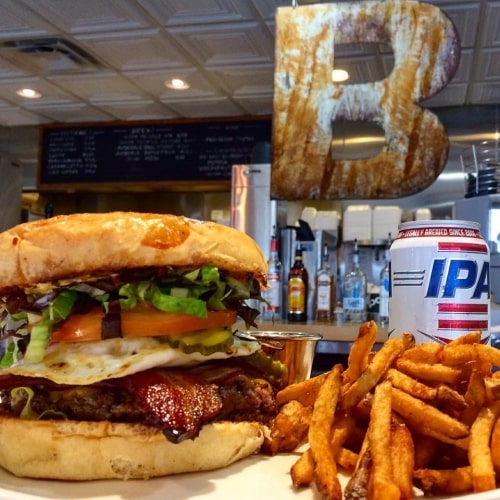 But don't let the name of the restaurant fool you, because Big Bad Breakfast also offers lunch items, like sandwiches, wraps, burgers and fries.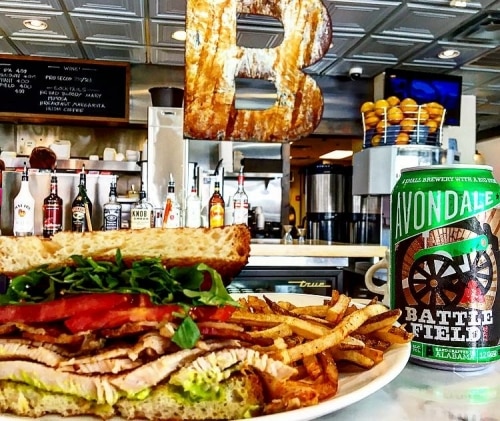 "If you're wanting an elevated breakfast experience with higher quality food than your typical in-and-out breakfast joint, then this is the place to go," said Paris Topazi, a regular customer of the restaurant. "I also like the fact that their ingredients come from local farms and the coffee is brewed locally as well."
It was in the spring of 2016 that Fresh Hospitality first announced its plan to expand Big Bad Breakfast to Homewood. What will the new location be like? Well, pretty much bigger and badder.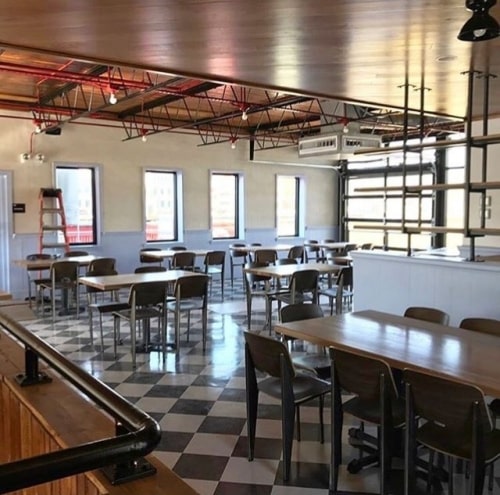 The new location will be at 1926 29th Ave S. in the Old Cathay Inn Restaurant space near Real and Rosemary and across from the Pastry Art Bake Shoppe. The building, which most recently housed the Steep and Deep Ski and Scuba shop, was almost entirely rebuilt for Big Bad Breakfast. In fact, the front and rear walls were actually removed and replaced, and a 12-foot extension was added in order to make room for a kitchen. The bigger space also allows for upstairs and downstairs seating, enough to accommodate about 110 customers.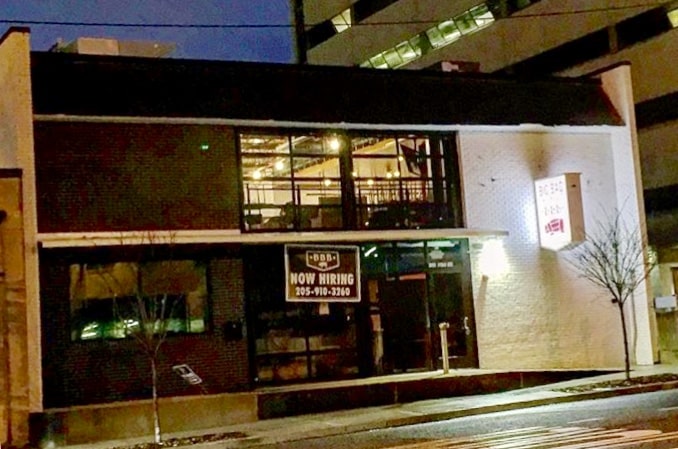 See what we mean about it being bigger and badder?
Why Homewood? The answer is pretty obvious. According to James Claborn, an operating partner in both Birmingham restaurants, "…Homewood is a very desirable location… The downtown area of Homewood has a vibrant walking community which bodes well for any restaurant."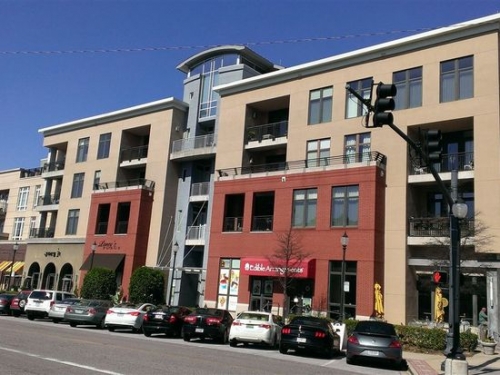 Claborn also mentioned that having Big Bad Breakfast in Homewood will help capture a lot more people that are closer to Birmingham.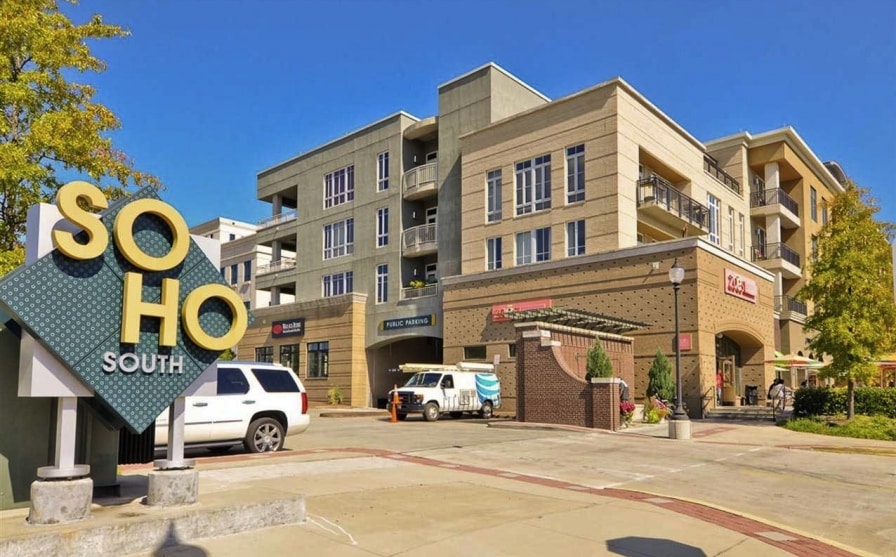 "We're happy to be closer to town… to be able to serve the people of Mountain Brook and Vestavia and Crestwood… the people who live in the lofts downtown, that maybe thought it was too far to drive out to (U.S.) 280…"
Big Bad Breakfast will be open every day for breakfast and lunch from 7:00a.m. to 2:30p.m.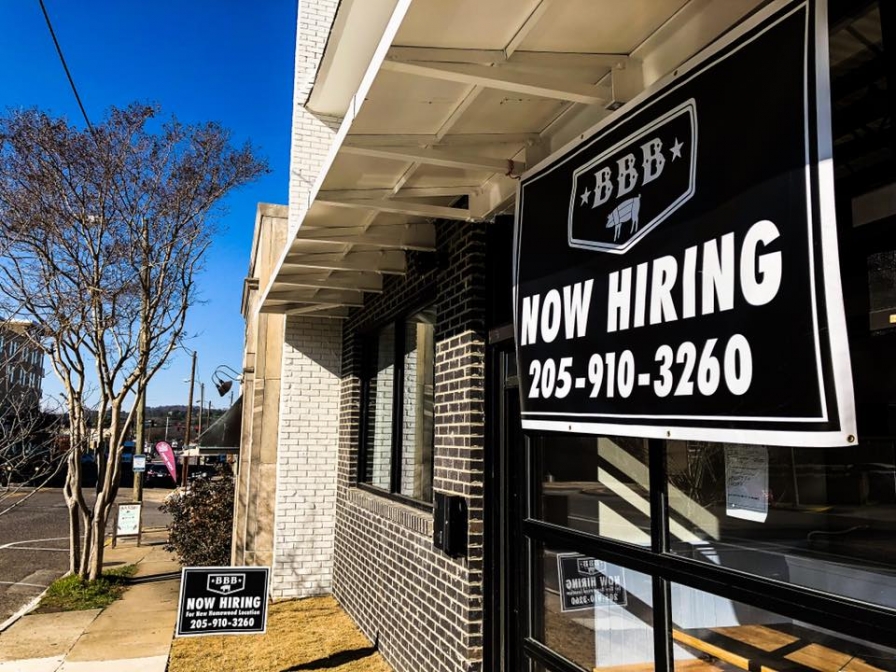 Wanna join the Big Bad Breakfast team? Stop by the Homewood location between the hours of 9:00a.m. and 3:00p.m. to apply. 
Looking for even more incredible breakfast spots in the 'ham? Then consider these:
Bogue's Restaurant. A go-to spot since its opening in 1938 for anyone seeking heaping helpings of stick-to-your-ribs down-home cooking, friendly folks and old-fashioned Southern hospitality. 3028 Clairmont Ave S., Birmingham, AL 35203.
Fife's Restaurant. A place for anyone craving hearty Southern comfort fare, classic breakfasts and soul foods – all in a no-fuss eatery. 2321 4th Ave N., Birmingham, AL 35203.
Holler and Dash. A biscuit house that creates great food and memorable experiences with chef-driven recipes, fresh ingredients and layers of flavors. 2801 18th St. S., Homewood, AL 35209.
Crestline Bagel Co. "Take a bite out of boring" with a menu full of bagels with every flavor imaginable, like honey walnut, sun-dried tomato and even chocolate chip and cucumber dill. Opt for other items for both breakfast and lunch, and even some sweet treats too. 66 Church St. B, Mountain Brook, AL 35213.