Partner Content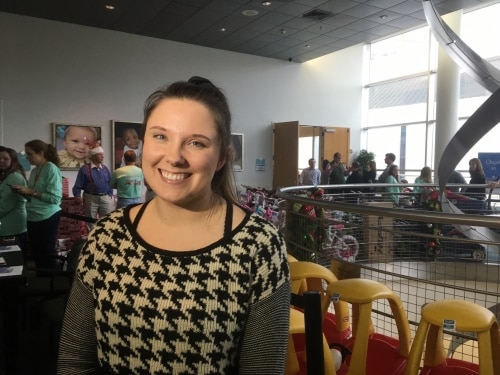 Yesterday, Bham Now visited Children's of Alabama's opening of its annual Sugar Plum Shop, presented by Regions Bank.
The Sugar Plum Shop is Children's of Alabama's program for patients and their families who must spend the holidays at the hospital.
The in-hospital toy store is built and operated by hospital staff, corporate partners and community volunteers. Parents of currently hospitalized patients have an opportunity to "shop" free of charge for gifts for their child and siblings. All items that are given to families through the Sugar Plum Shop come from generous donations from sponsors and the community.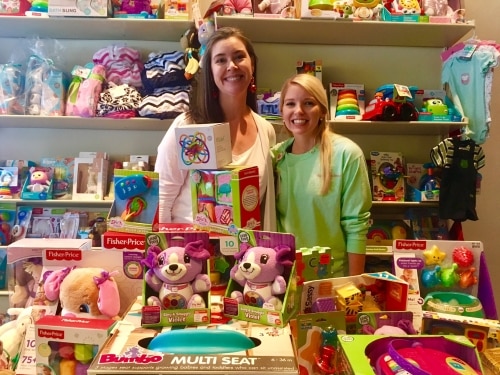 When you enter the Sugar Plum Shop, the first thing you see are colorful pink, green and red bicycles.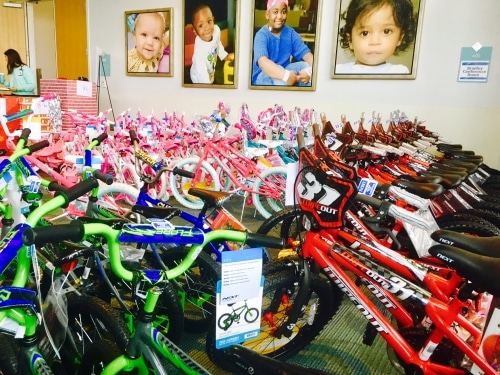 For the parents of the patients staying at Children's, before they start shopping, Books-A-Million has set up a "mini-Joe Muggs" coffee shop, serving coffee, lattes or frappes. Some parents get a much-needed and appreciated super-sized offering.
Teeming with volunteers, there are several stations throughout the shop, filled with dolls, stuffed animals, games, books and toys.
After all the items are chosen by the families, the Sugar Plum Shop then provides the "Red Ribbon Wrapping Room," where volunteers from Regions Bank take on the important task of wrapping the presents so the children can let their imagination go free wondering what is in the boxes with nicely tied bows.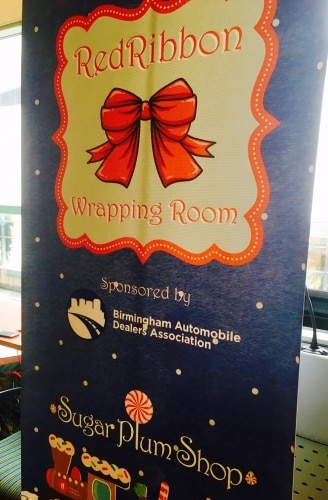 Heather Jordan, a mother of a patient who is spending their second Christmas at Children's, best described the Sugar Plum Shop and what it means to the families.
"It means a great deal to us. We've been here (during Christmas) for two years, so we've done it twice. It helps a lot with shopping for Christmas when you can't get out. It's extra gifts for our kids that we wouldn't have been able to get for them," said Jordan.

It's amazing, I know last year, my first year, I was overwhelmed when I first came in. You see all the bikes, you realize how much people donated. It just really means a lot that people would do this for us."
More than 500 children benefit each year from the Sugar Plum Shop. Each family receives at least five gifts as well as a book, a stuffed animal and a family board game. The Sugar Plum Shop is hosted by Children's Family Services department, which includes Child Life. Child Life specialists are trained professionals who help children cope with the stress and uncertainty of hospitalization.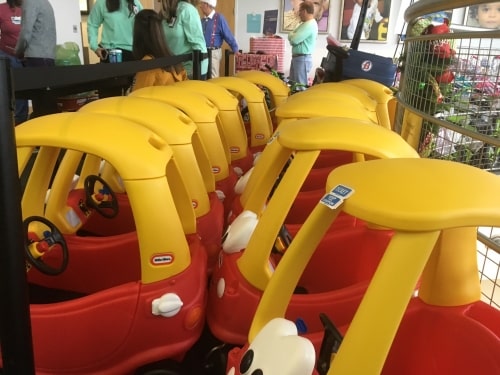 A magical place, the Sugar Plum Shop is a magical place for the families at Children's of Alabama. It is also very meaningful for the Children's staff and the countless volunteers.
Heather Jordan summed it up best. "We are all blessed."
Partner Content