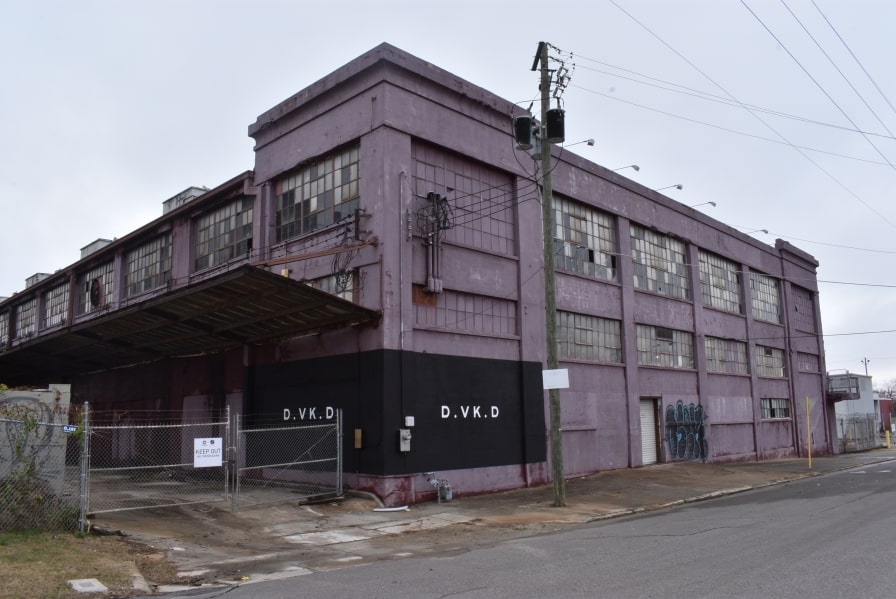 Maybe you've seen the mysterious letters D.VK.D. painted on the old lavender colored  building on 12th Street and 1st Avenue South.
The mystery continues!  Third & Urban the developers of the old 1927 building are not quite ready to share the meaning behind these cryptic letters. It seems Third & Urban may have some exciting plans for this property.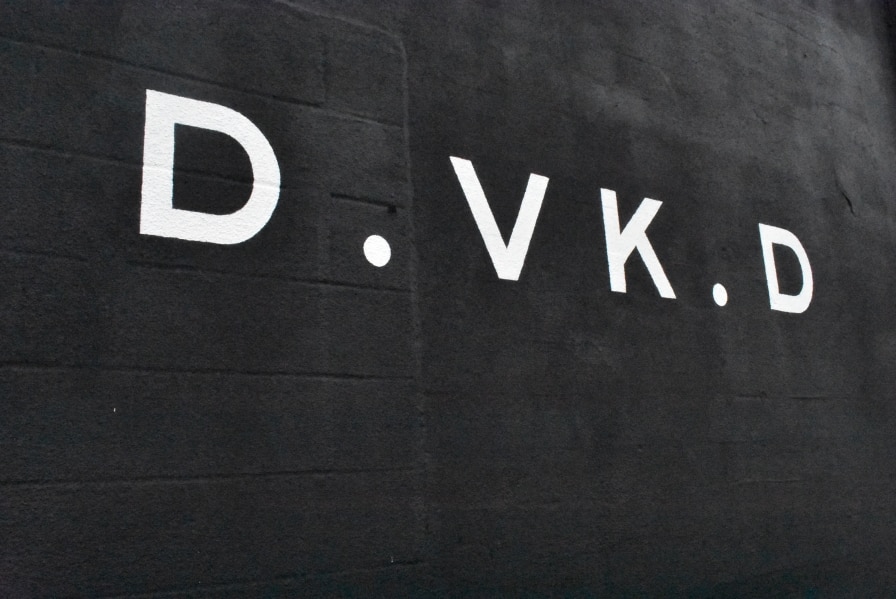 Atlanta real estate development company, Third & Urban are behind the development of multiple urban-adaptive reuse projects in Atlanta. More and more creative urban re-developers are turning old factories and warehouses into a mixed-use spaces. Third & Urban has revitalized several former urban eyesores, creating brewery space, retail/office and high-end residential spaces.
One such project is COMMON GROUND, on Eastside Trail of the Atlanta Belt Line, just south of Ponce City Market. Common Ground is a reimagined grand warehouse with airy, well-lit corridors and a dynamic, contemporary feel throughout.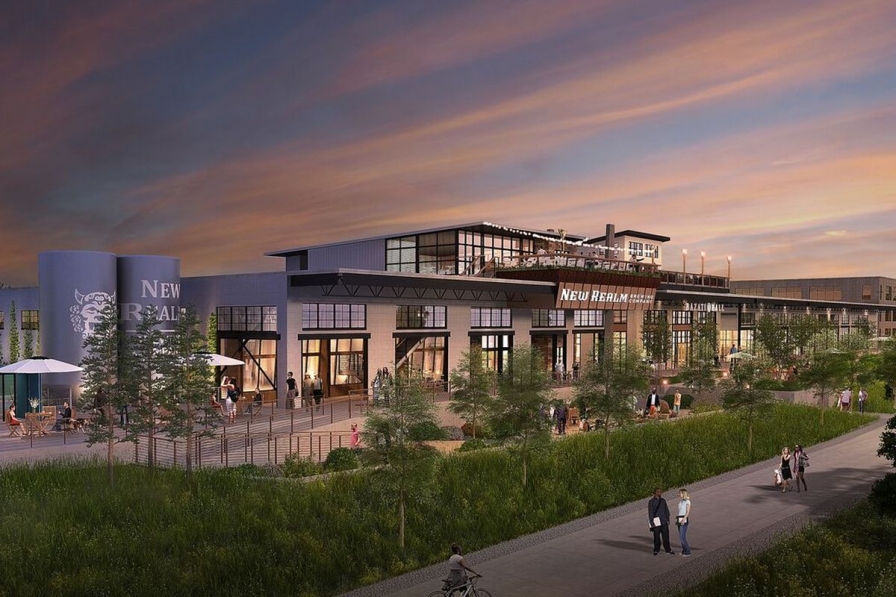 Will The Denham Building in Birmingham be a similar retail, residential and entertainment use property?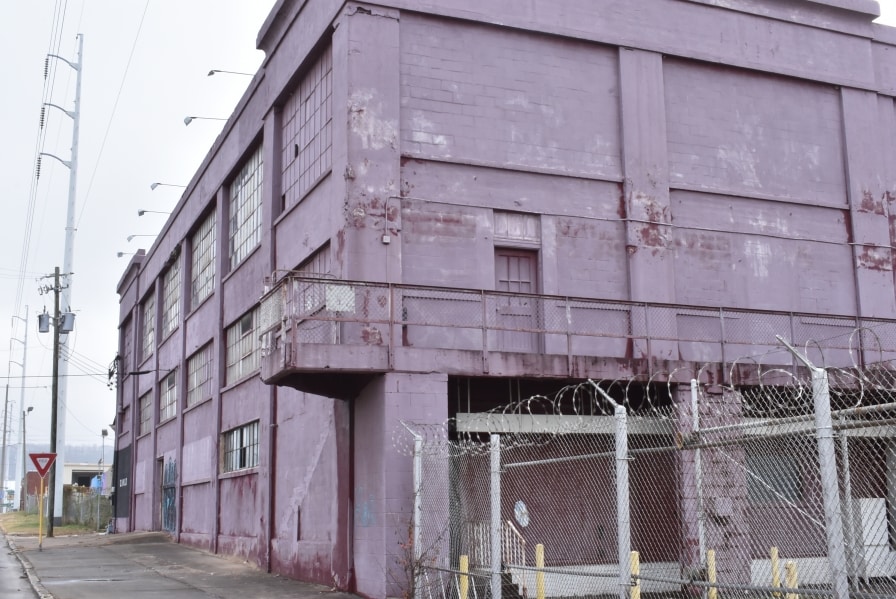 The Third & Urban website says this space will be transformed into an exciting blend of retail, office space and unique upscale residential spaces. The Denham Building looks like it will be a future destination for young professionals ready to live and work  amid the renaissance taking place in Birmingham.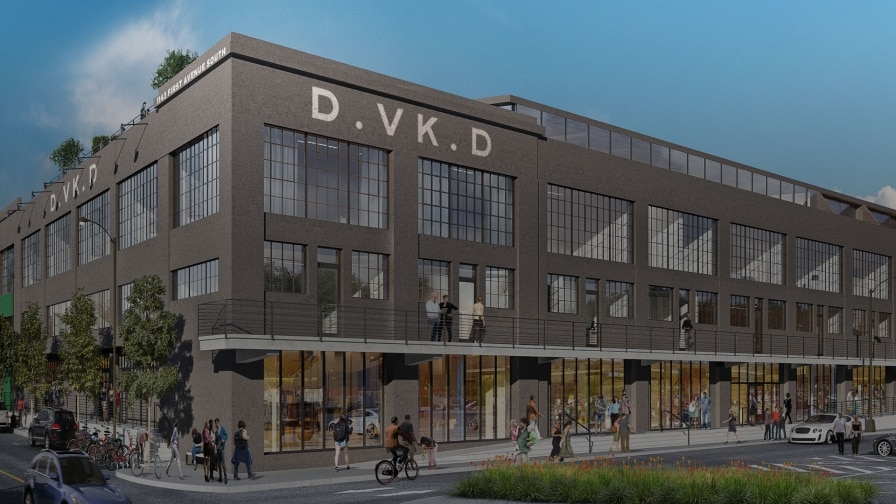 For now we wait…and wonder just what exciting plans are in the works…and what those mysterious letters, D. VK. D. mean.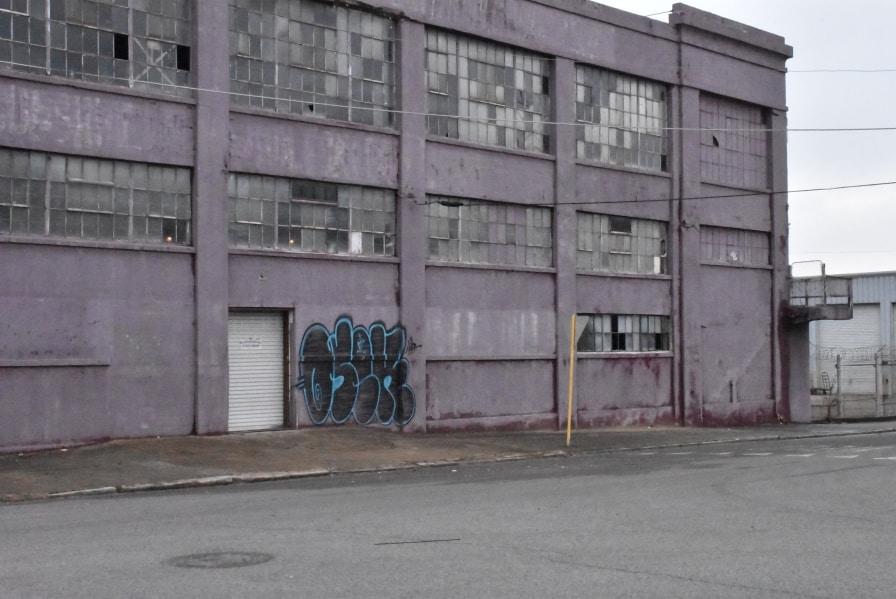 Let Bham Now know what your theories are! And what about that lavender paint?