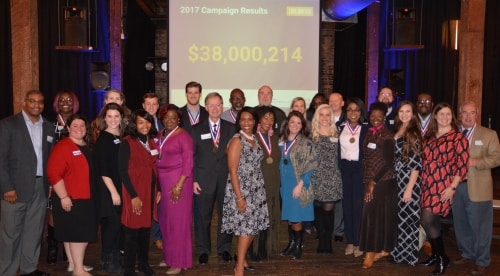 Mission accomplished United Way of Central Alabama!
United Way of Central Alabama, headquartered in Birmingham,  has met their 2017 campaign goal with a total pledged of $38,000,214, according to their President and CEO Drew Langloh.
The amount announced reflects pledged estimates and not the final results of companies that are still conducting campaigns or individuals who have not renewed pledges in writing.
"Achieving this goal represents the hard work and commitment of our campaign chair John Owen and the hundreds of volunteers who are willing to help meet needs of this community for the next year," said Langloh.
The Pacesetter Campaign which jumped started this year's efforts was led by Scott McGlaun, Senior Vice President and CIO Blue Cross Blue Shield of Alabama. That campaign netted $12,800,000 with 64 companies participating.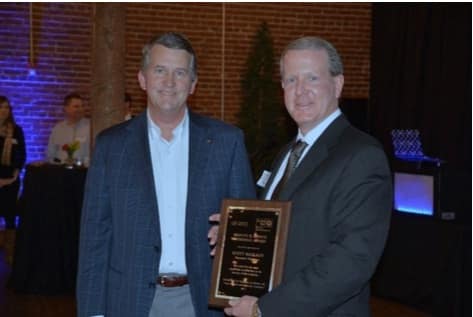 McGlaun received the Mervyn Sterne Award for exceptional campaign performance. Larry Crocker, Alabama Power Company, earned the Crawford T. Johnson Loaned Executive of the Year, which is voted on by UWCA staff and other Loaned Executives. The votes were based on his attitude, effort, and professional growth during the campaign.
"It's really a blessing when you compare Birmingham, our size, to other cities we give much higher than our population," said John Owen, Regions Senior Executive Vice President Head of Regional Banking Group. "Thank you for what you do for United Way. Thank you for what you do for our community. It's been a real honor to be the campaign chair."
The campaign continued to set new records and some of this year's highlights include:
• 52 companies using online e-pledging
• 150 new corporate or business campaigns conducted in Jefferson, Shelby, Walker, Blount and St. Clair counties
• 77 new Tocqueville members (contributions of $10,000 and above)
• 44 loaned and sponsored executives participated in leadership training and worked throughout the fall with companies to run their campaigns
• Top corporate leaders running campaign results of $1,000,000 or more (not in rank order) are Alabama Power Company, Blue Cross and Blue Shield of Alabama, EBSCO Industries, Inc., Protective, Publix, Regions Financial Corporation and The University of Alabama Birmingham.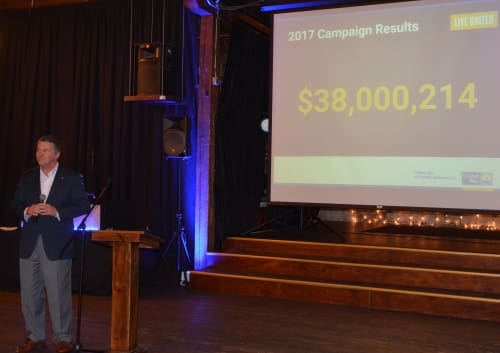 The dollars raised will be used to advance United Way's mission of improving lives and community conditions through over 80 partner agencies and programs in its five-county area focusing on basic needs education, financial stability, health and access to services. On December 8, Community volunteers met to make allocation decisions on United Way agency allocation awards for 2018.
United Way of Central Alabama serves Jefferson, Shelby, Walker, Blount and St. Clair counties by providing solutions for the most important needs in the community. Through their  partner agencies and community initiatives, the United Way improves lives and community conditions by building and mobilizing resources. Contributions are still being accepted. They can be mailed to United Way of Central Alabama, P.O. Box 320189, Birmingham, AL, 35232-0189 or donations can be made online at www.uwca.org.