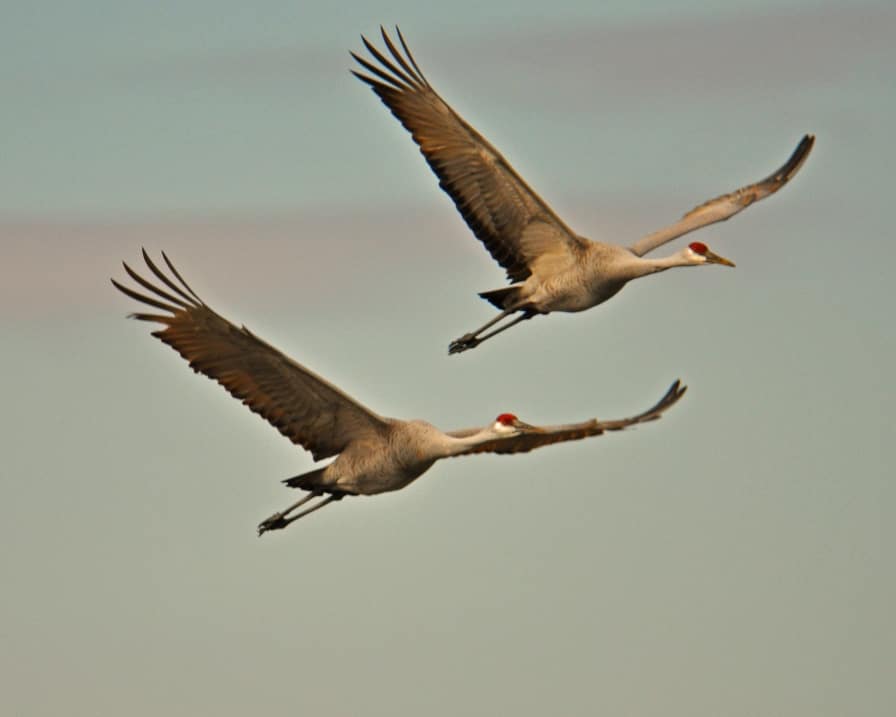 Move over Birmingham-Shuttlesworth International Airport.
We found Alabama's busiest airport in a field near the Tennessee River in Decatur, Alabama. It's the Wheeler National Wildlife Refuge.
This weekend, Bham Now visited the refuge which is a short  hour and fifteen minutes drive north on I-65.
A  "natural airport" visitors can watch daily thousands of birds and cranes arrive and depart the refuge.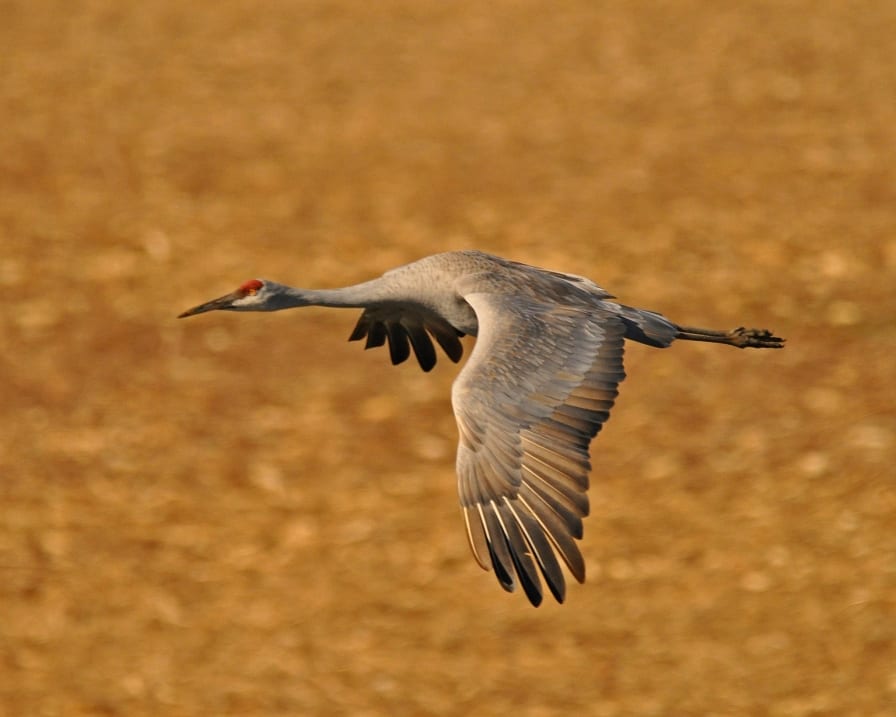 Many thanks to David Frings, Director of the Oak Mountain Interpretive Center at Samford University who generously provided Bham Now photos of the sandhill and whooping cranes flying in and out of Wheeler. He also took shots of the cranes doing what every passenger waiting for their next flight does at an airport – "hang out" and eat.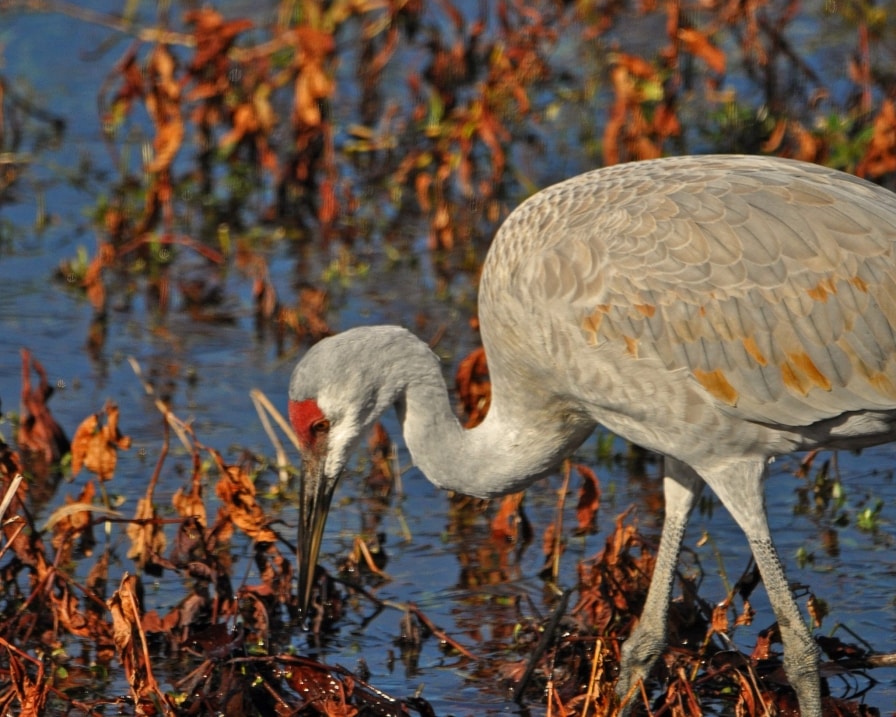 Wheeler National Wildlife Refuge – the stats
A genuine Alabama natural wonder, Wheeler National Wildlife Refuge was established in 1938 by President Franklin Roosevelt.  The winding 35,000 acre National Wildlife Refuge, which follows the Tennessee River is a place where over 295 bird species, rest, nest and winter, including over 30 species of waterfowl (ducks and geese) and a population of Sandhill cranes and a small number of Whooping cranes.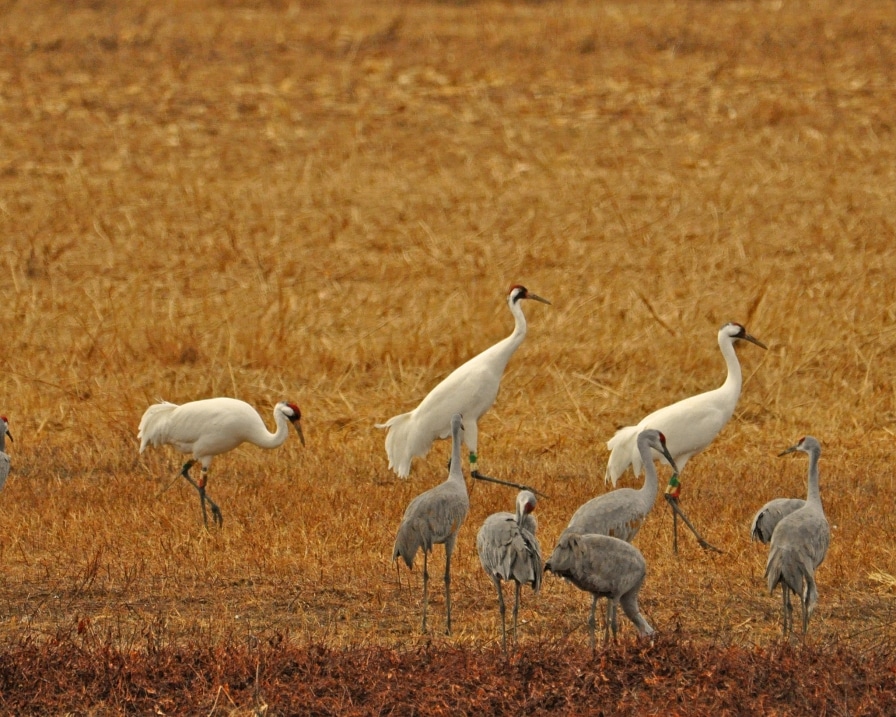 Over the past few years, the Whooping Cranes have rightfully become Wheeler's most famous winter resident. Over the past decade "whoopers" have been leaving Wisconsin traveling south to spend their winter at Wheeler.  Only about 100 Whooping Cranes migrate east of the Mississippi River with 25 to 35 Whooping Cranes calling Alabama "home".  In total, there are only about 450 Whooping Cranes in the wild, making them one of the rarest birds in North America.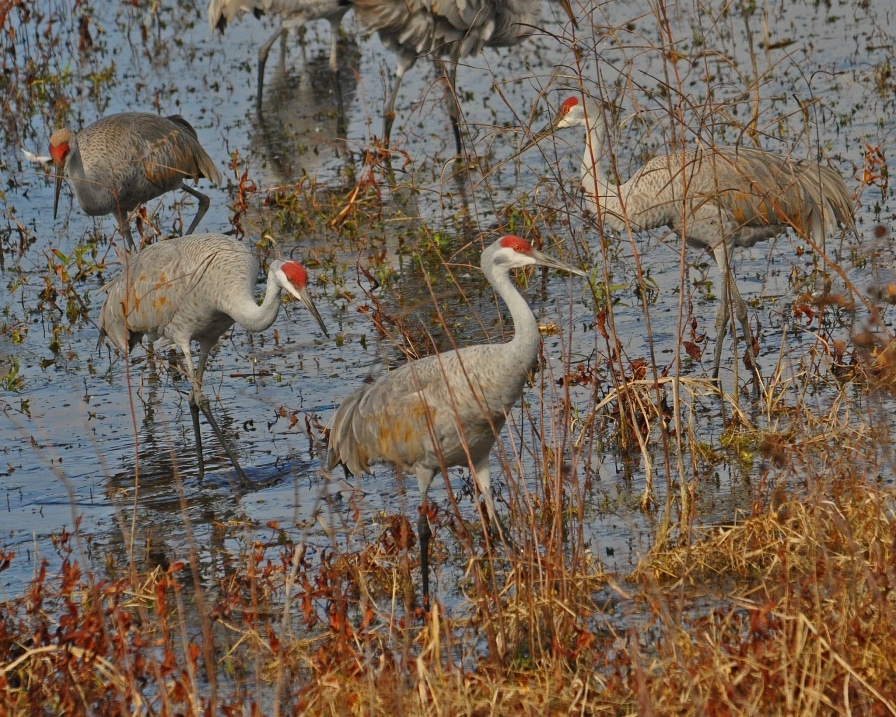 Events and ways to help
Several groups have joined forces to protect and preserve the cranes and the wildlife around Wheeler.
One of the "can't miss" events is the annual Festival of the Cranes  which is held every mid January.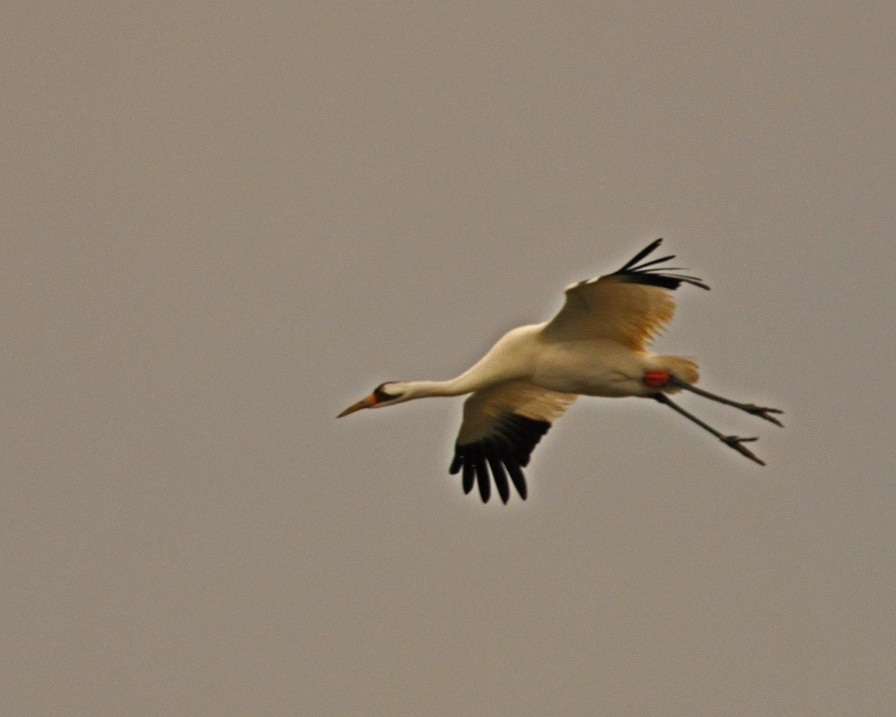 The International Crane Foundation also has launched a  "I Give a Whoop" website and campaign in Alabama. On the site, supporters can  take a pledge, and spread the word about this very precious and rare bird that needs our protection in Alabama.  ICF has a staff person in Alabama, Amber Wilson (awilson@savingcranes.org), who is available  for presentations and information.
Don't miss Alabama's natural airport this year, and learn how you can help support Wheeler through the Friends of Wheeler National Wildlife Refuge.