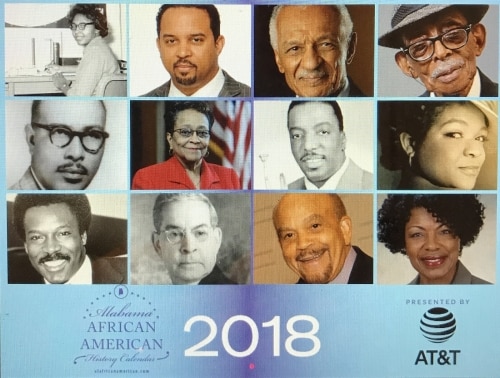 AT&T unveiled the Alabama African-American History Calendar for 2018. The calendar will be a tribute to these Alabamians and a valuable, inspirational resource for educators and parents.
The celebration to announce the honorees, all remarkable Alabama African-Americans, was held last Thursday, Nov. 9 at A.H. Parker High School here in Birmingham.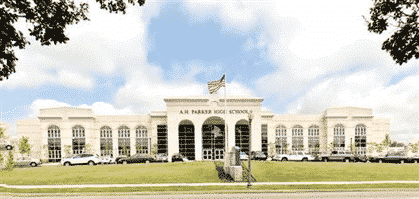 Some of the important guests at the event were Dr. Yvette Richardson, vice president of the Alabama State Board of Education, Alabama Senate District 20 Senator Linda Coleman-Madison, and Dr. Lisa Herring, the superintendent of Birmingham City School System.
The 2018 calendar  will highlight one person each month who has made an impact in areas such as law, civil rights, science, and entertainment. Some of these people are famous, and recognizable, while others worked quietly, under-the-radar to make significant contributions to our state and country.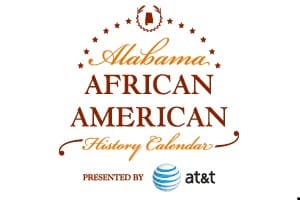 The 12 honorees are Kenyen Brown, Nell Carter, Vernon Z. Crawford, Erskine Hawkins, Helen Shores Lee, A.H. Parker, Wilson Pickett, Willie Ruff, Shelia Nash-Stevenson, Jeanette Scissum, C.T. Vivian, and Isaac White Sr.
 Senator Linda Coleman-Madison explained:
"Today's Alabama is a product of the lives and accomplishments of many extraordinary individuals. Some of the honorees in this year's calendar could be considered unsung heroes, while others are more well-known. But all have made a difference for our state and in our world. I applaud AT&T for helping tell and preserve their stories for future generations."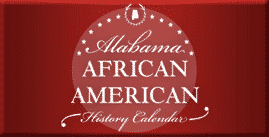 This was the eighth consecutive year that AT&T has spotlighted incredible African-Americans from Alabama. The honorees chosen for 2018 will join 96 other impressive people featured in the calendars.
Glyn Agnew, AT&T director of external and legislative affairs said:
"Our goal for the History Calendar is simple. It is to motivate the next generation – our future – to continue Alabama's great legacy of accomplishments,"

 If you don't know these Alabama history makers, the 2018 calendar will be a perfect way to meet them! The web site will go live Jan. 1, and the calendars can be downloaded then. Schools, state-wide, will receive copies of the calendar in December.