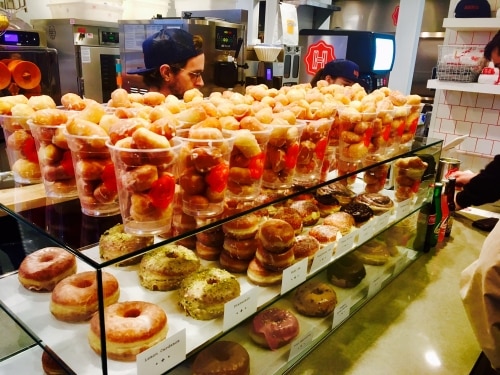 The much anticipated opening of Hero Donuts in Homewood is happening today.
Bham Now was on hand this morning when the doors first opened.
Below are photos of the store's first customers and the delicious mouth watering donuts on display.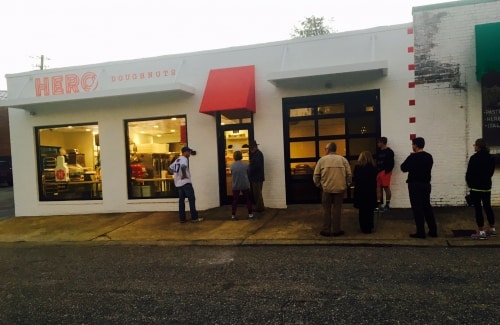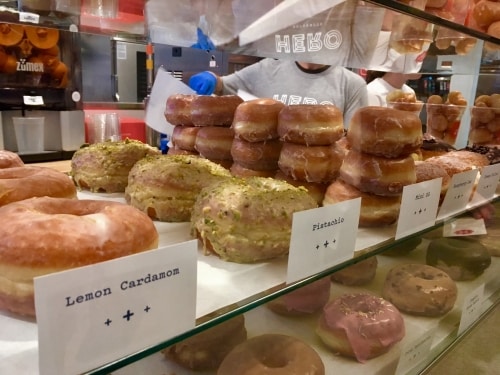 Back in the Spring, Bham Now interviewed Hero Donuts  owners Wil Drake and  Jason Wallis about their ever expanding business which began as a pop-up shop on March 12th, 2016 at Seasick Records in Crestwood and quickly became a mainstay at The Market at Pepper Place for the past year and a half.
Here were their comments about the move into Homewood:
"Homewood is a great fit for us, due to the community it has built over the years. It's a walkable community with a fantastic park and most importantly, incredible people.

We hope to become as integral a part of the community as Homewood Musical Instruments has, just in a different type of business."– Jason and Wil exclaimed to Bham Now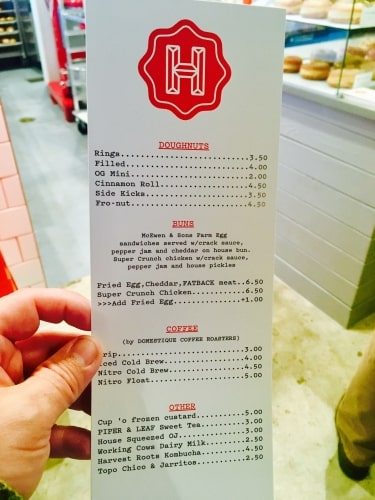 The new store is located in the  iconic Homewood Musical Instruments building at 3207 Central Ave.  Their next door neighbor is the legendary Nabeel's Restaurant and they are across the street from Homewood Central Park.  The library and Our Lady of Sorrows Catholic Church are also nearby.
Check out Hero Donuts today.  You won't regret it!