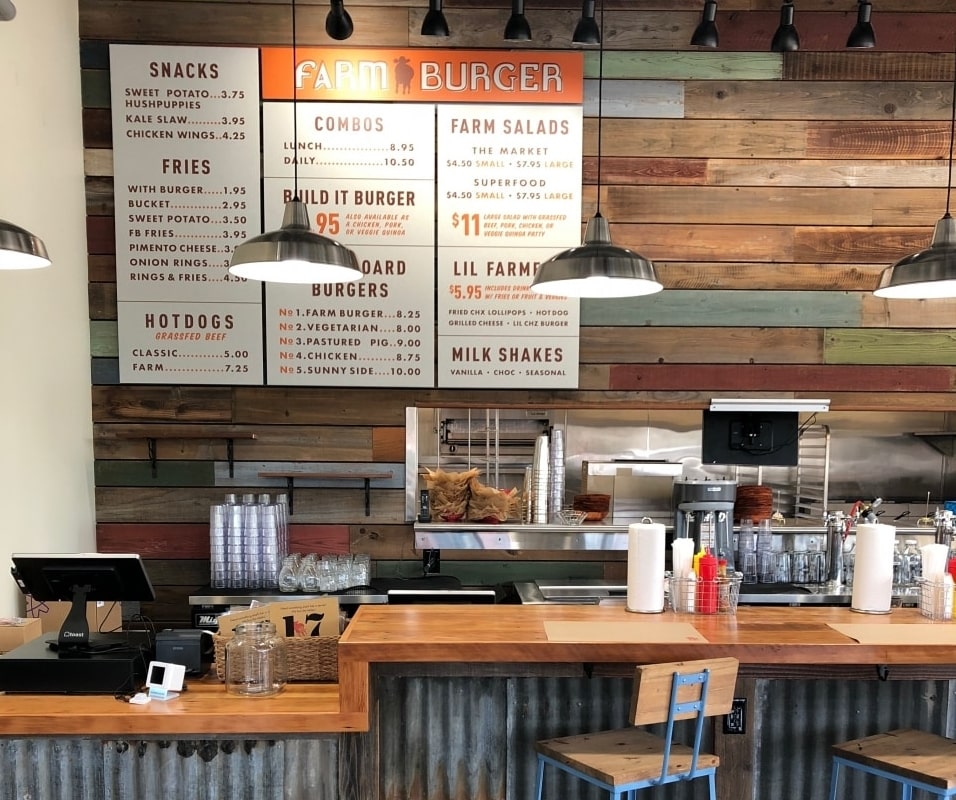 On Monday, October 9th, Birmingham welcomed Farm Burger's 12th location.
What is Farm Burger?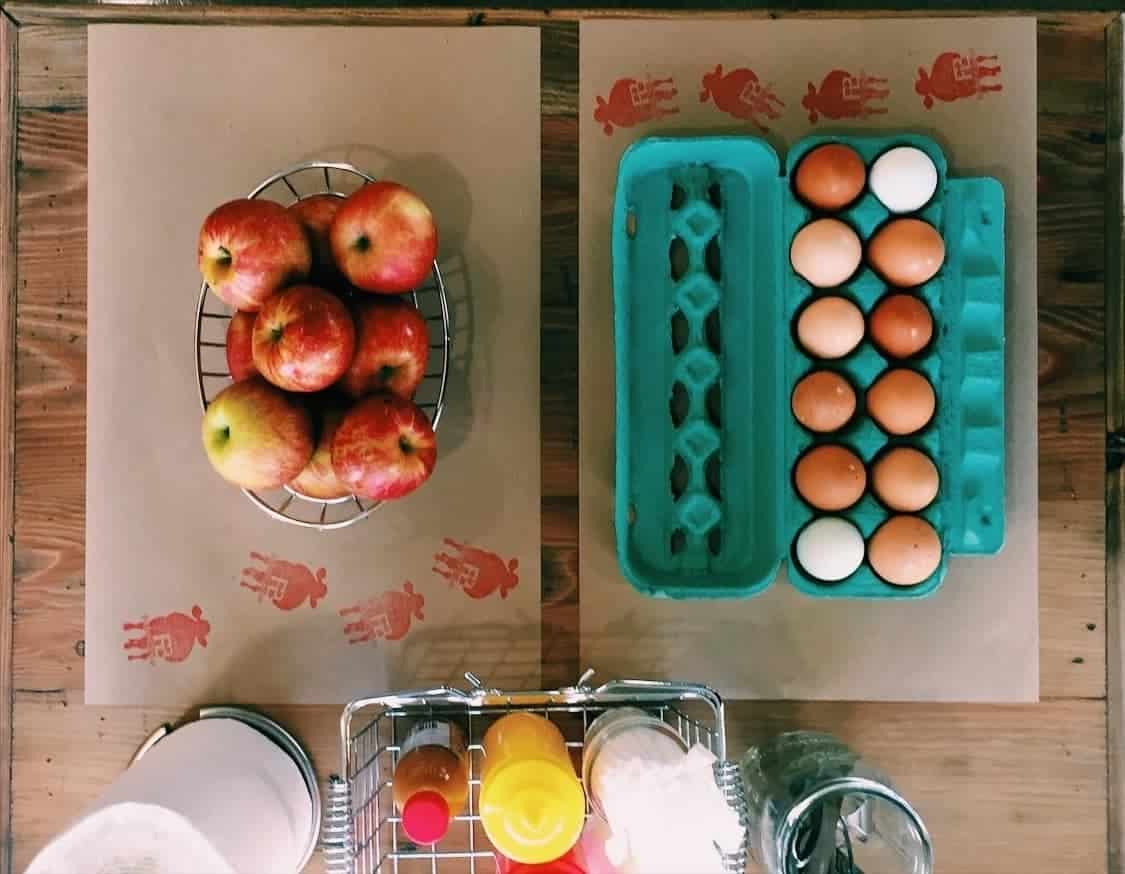 Farm Burger is a 100% grass-fed and locally sourced fast-casual burger joint. Their mission is to make ethical eating easy, so Farm Burger provides high quality produce and pasture-raised meats at affordable prices.
In 2010, organic farmer and rancher Jason Mann and restaurateur George Frangos founded Farm Burger in Decatur, Georgia. This is Farm Burger's 12th location, with other locations in Georgia, North Carolina, California, Tennessee, and Huntsville, Alabama.
Where is it located?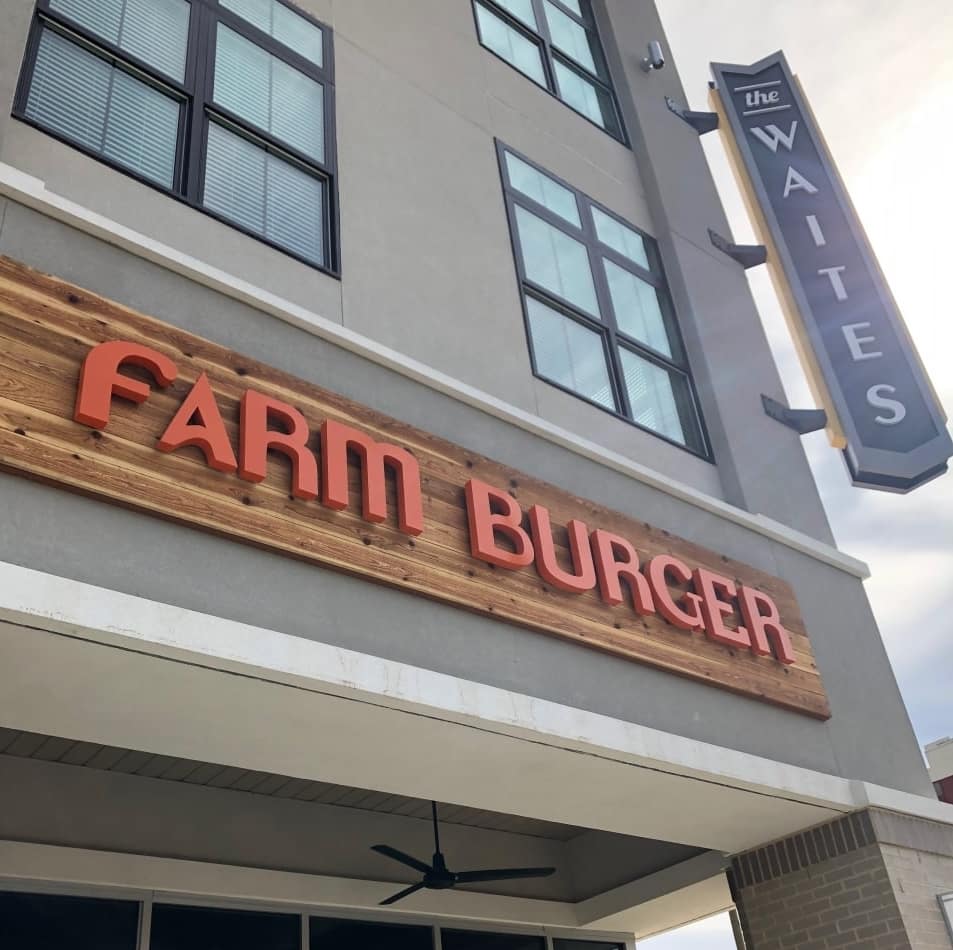 Farm Burger opened at The Waites, which is located at 707 Richard Arrington Jr. Blvd South. The restaurant is open daily for lunch and dinner. What a perfect location for nearby employees and the UAB community!
"The Farm Burger family has been humbled by the warm welcome we've received in Alabama," said Cofounder George Frangos. "We're thrilled to connect with our Birmingham neighbors and to plant roots in The Waites, a community gathering place for food and drink."
What's on the menu?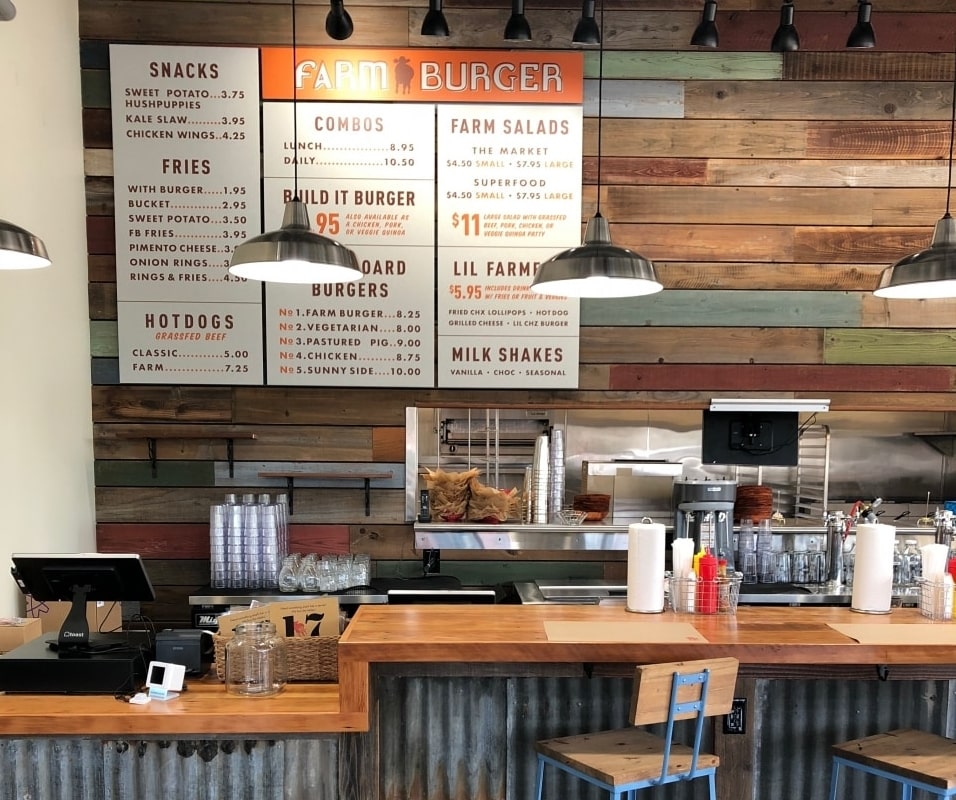 The menu is chef driven, seasonal, and sourced from local farms. You can expect a variety of burgers, hotdogs, fries, salads, shakes, and beer. There's even a build-your-own burger option!
Committed to working with local sources, Farm Burger at the Waites utilizes the following ingredients:
Ice cream from La Michoacana
Goat cheese from Stone Hollow Farmstead
Hot sauce from Helena Pepper Company
Apples from Crocker Farms
Fresh produce from Snow's Bend Farms and Owls Hollow Farm
Local beer from Trim Tab Brewing Co., Avondale Brewing, Good People Brewing Company, Cahaba Brewing, and Ghost Train Brewing Company.
The prices are low, the food is good for you, and you're supporting Birmingham's food community by eating here. Make sure to stop by Farm Burger's newest location soon!