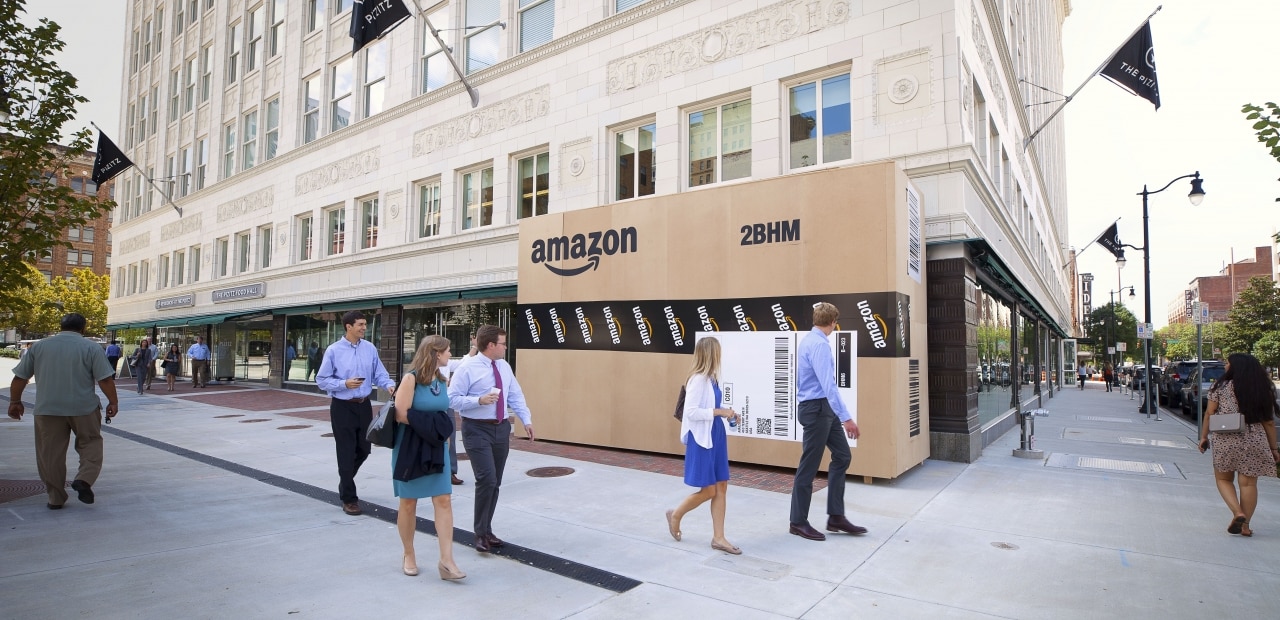 If you happened to be even semi-connected to the Birmingham community yesterday, you noticed everyone was talking about some big boxes popping up around downtown.
Yes, they were real.
So you saw a random box yesterday and wondered what it was all about.
Early in the morning, people were noticing giant Amazon Prime boxes lying around heavily trafficked areas.
Like at Pizitz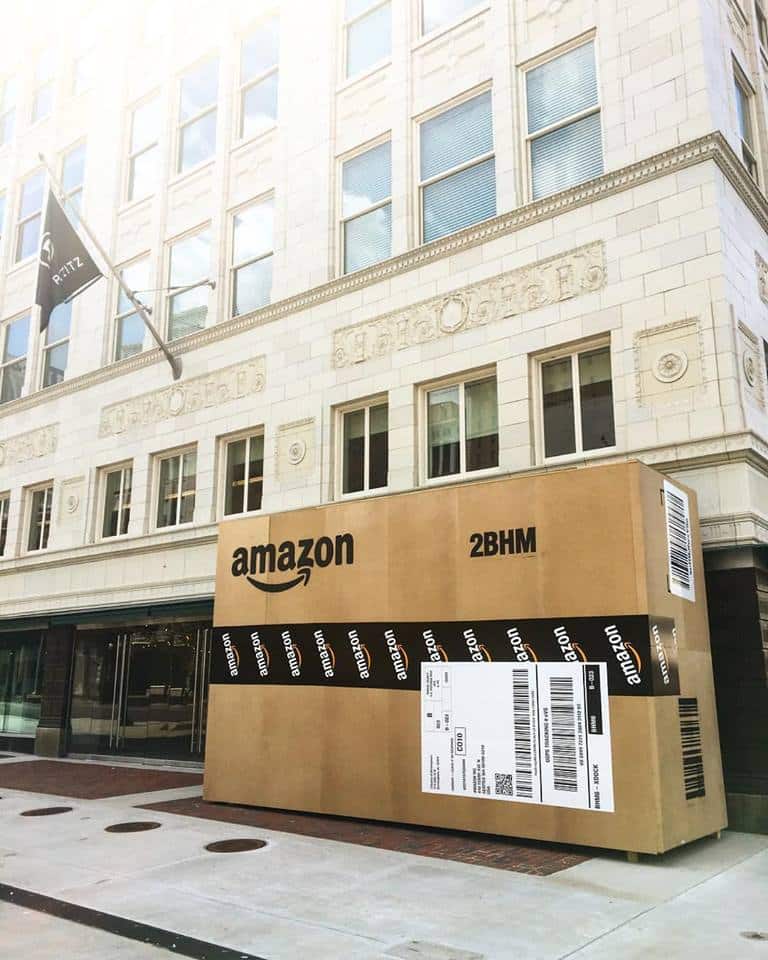 And Railroad Park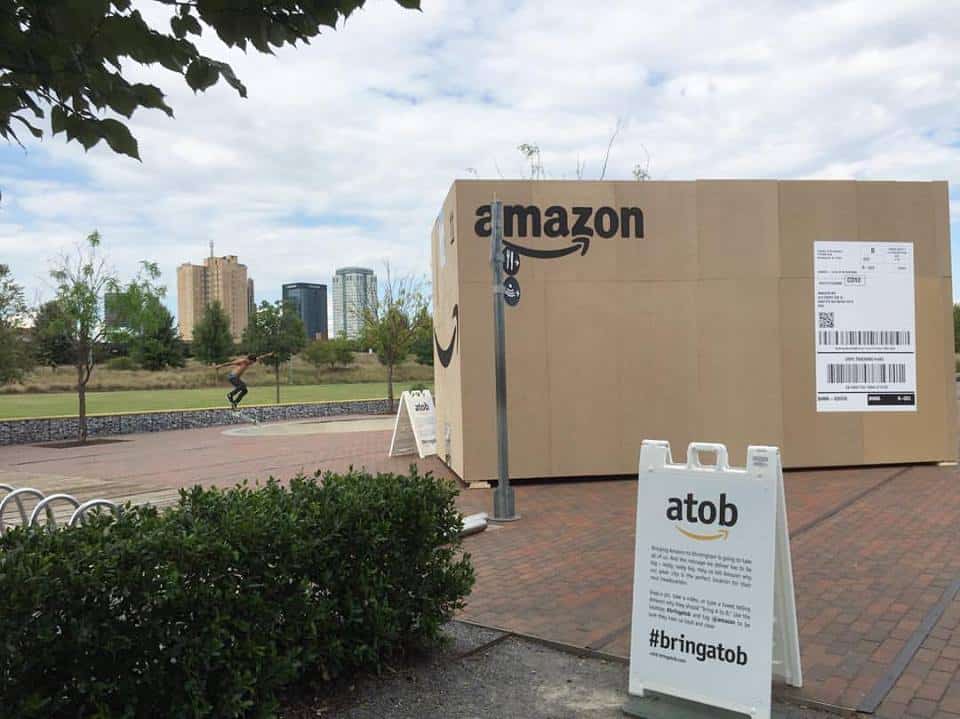 There was plenty of speculation on what could possibly be in the literal larger-than-life boxes.
"Hopefully 50,000 new jobs!" -J
"A bunch of smaller boxes" -J
"A big ol' Welcome mat?" -C
But eventually, context was added, and we found out just what the boxes meant. In an effort out of the Mayor's Office, the boxes are part of a campaign to get attention from Amazon. Bringing Amazon's HQ2 to Birmingham is the real focus.
Bringing Amazon to our great city is going to take all of us. Want to help out? Of course you do. Let's show Amazon what makes us so great, and why Birmingham is the perfect location for their next headquarters. Snap a pic, shoot a video, or type a tweet. Use #bringatob and tag @amazon to be sure our message gets delivered.
The #BringAtoB campaign has started off strongly with over 200 uses of the hashtag on Instagram alone.
---
Before we knew what the box was all about, the most fun was trying to figure out just what the heck was inside. Here are some of our favorite responses sent in by followers:
"Probably a ton of bubble wrap, and then like a pack of ink pens." -V
"The golf balls for Top Golf got mis-delivered." -J
"Pants for Vulcan?" -S
"Ask Justin Timberlake." -J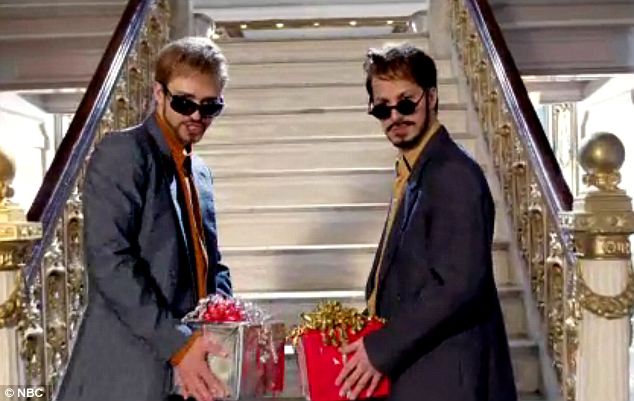 "My wife's shoe order?" -R
"Confederate monument?" -J
"It's certainly not my package that was supposed to be delivered on Thursday and showed up Sunday (after I didn't need it anymore)." -D
"Christmas decorations for the storefront windows." -M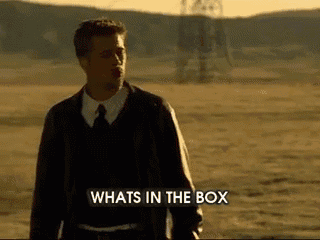 -J
And the truth…
"I dunno but I bet getting it returned for a refund is going to suck." -M
---