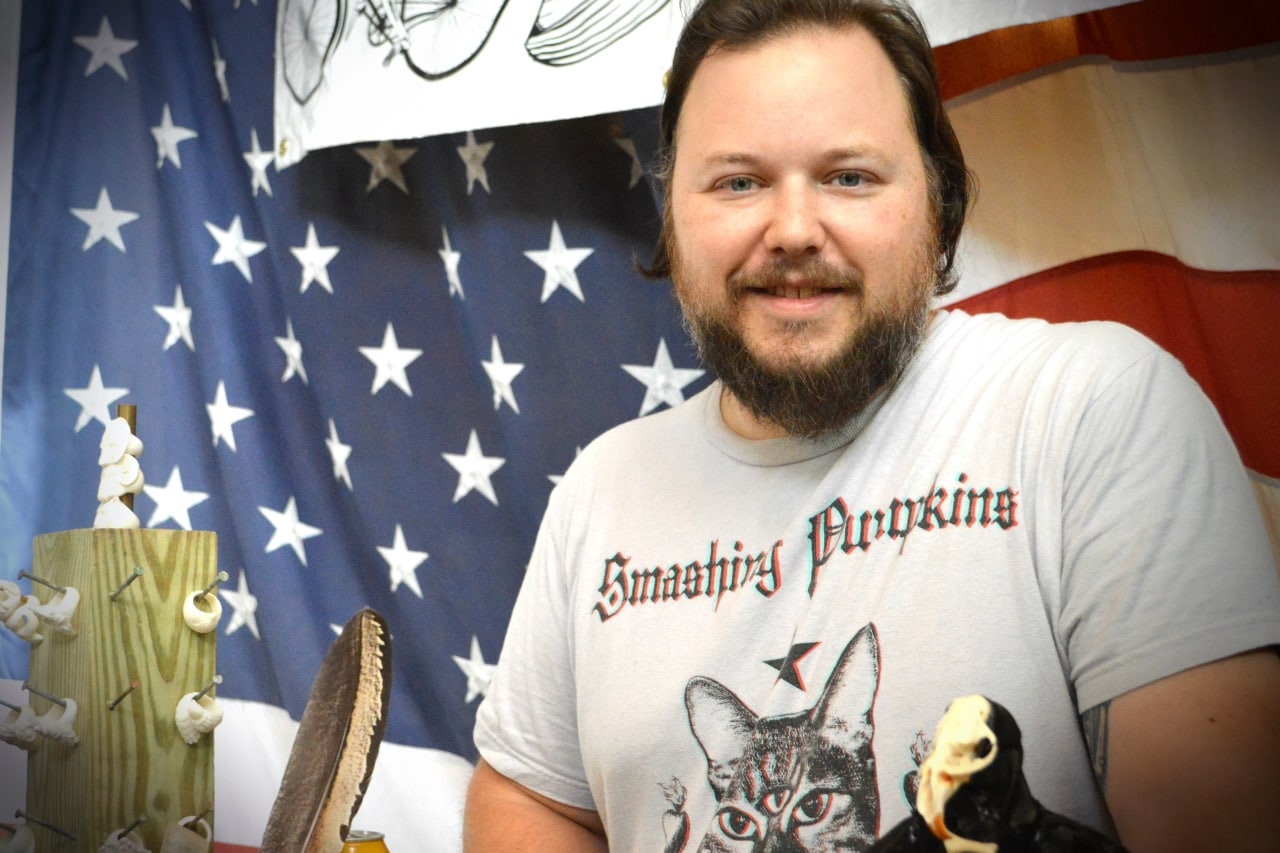 Are you going for steam punk decor in your home?  Have a fascination with skulls?  Need an antique medical diagram or just an unusual gift?  Head on over to Birmingham Oddities at 2300 1st AVE N.   Adam Williams tells us all about how his hobby grew into a fascinating shop in this week's edition of Small Business Monday.  
My name is Adam Williams and I have been living in Birmingham for most of my life. I had the idea to start Birmingham Oddities about three years ago when I realized that there were no flea markets around town.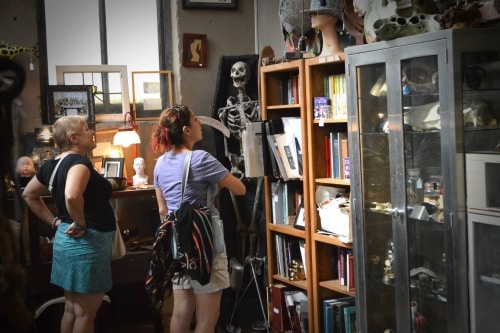 I spent about six months doing some research to have a local monthly flea market. Flea markets are one of my favorite places because I love seeing artisans and crafters selling amazing handmade pieces. We have a lot of art galleries here in town that sell really great work, but those at home crafters that just don't have the time or the inventory to be in a gallery oftentimes have some of the best art.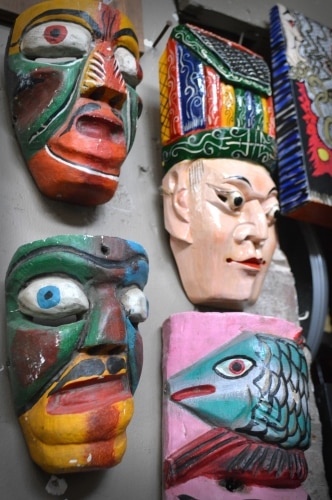 It seemed like it was going to be a lot of work to get a indoor outdoor space that I could rely on regularly so I ended up deciding to have a gallery opening in my work studio every couple of months. So I started gathering my own collection of oddities, my own Whimsical art, as well as a lot of my friends who make crafts and art. The plan was to open on Saturdays and have hours that people could come in and just see the things and buy them if they wanted. Within just a few weeks of opening, we were packed every week. I think that mostly has to do with the revitalization of the Loft District.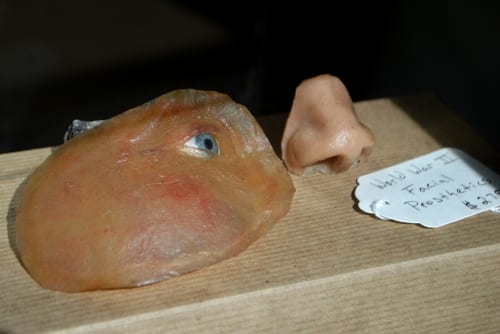 The best retail stores in Birmingham are within just a few blocks of Birmingham Oddities. Places like What's On Second, Charm, Sojourns, Jim Reeds Books and several of the antique stores. The Loft district has grown to be heavily trafficked by locals as well as people coming into town to shop. Very quickly people discovered are Gallery / store and were also buying.
I have collected oddities for most of my life and have a large network of friends that are Pickers and Salvage junkies, so I called on them to help me find more unusual pieces for our store. We have been open for about two and a half years now every Saturday, and keep the store stocked with some pretty amazing things, like human skulls, giraffe skulls, old medical antique equipment, and some pretty amazing local art.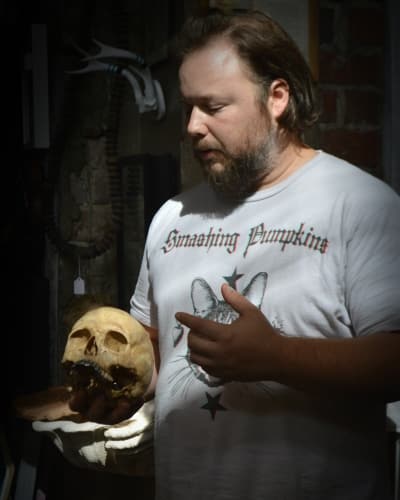 Several local artists make some really great things for the store, including real life butterfly displays, bone jewelry, and paintings of skeletons and tarot cards. It is a really great pleasure to host all of the crafters and artists in the store as that was my original goal anyways to allow people a place to sell their goods. It is a unique small business model, that I call a entrepreneurial business incubator. It gives artists and Craftsman a forum to sell things, allowing their side businesses to do just a little bit better.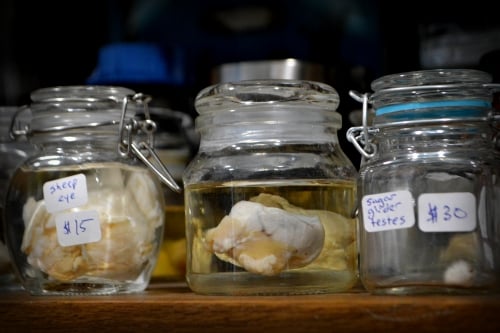 We will continue to be available to the community, offering something to do on the weekends, but we also intend to grow into a full-time business. We are in the planning stages of opening a coffee and dessert bar where the store is, expanding into our studio space that offers over 2,000 square feet.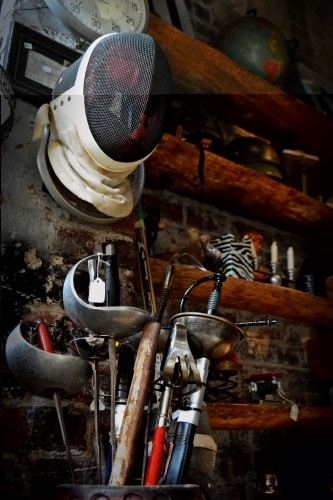 We plan to include movie Nights, classes on bone jewelry making as well as butterfly mounts and voodoo doll classes. Basically we plan to offer something to do every night of the week.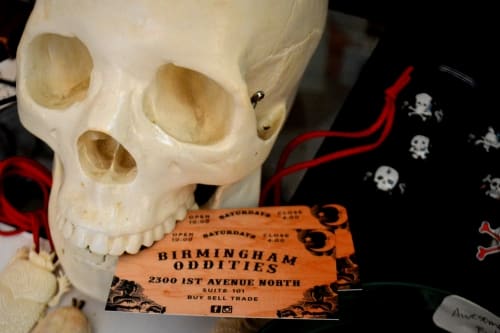 Find out more about Birmingham Oddities at:  https://www.facebook.com/birminghamoddities/
and at – http://www.birminghamoddities.com
A recent Small Business Monday post – https://bhamnow.com/index.php/2017/08/07/small-business-monday-spotlight-elements/