August 15 is the day to vote in Alabama's special election primary!
Here are the candidates in each party running for a chance to be on December's ballot for the U.S. Senate, along with details about the election.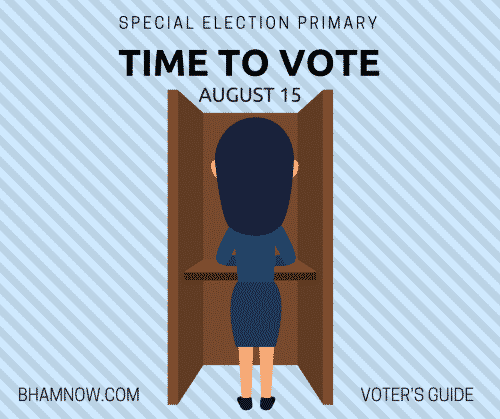 The upcoming August election is a primary, so you will choose a democratic or a republican nominee. Alabama has an open primary system. You may vote for a candidate in either party.
After the nominees are chosen, the special election for the U.S. Senate seat that was occupied by Attorney General Jeff Sessions will be on Dec. 12.
Want to know more about his journey to the White House? Check out this link from the Justice Department.
Former Gov. Robert Bentley appointed Attorney General of Alabama Luther Strange to the Senate seat on Feb. 8, after former Attorney General Jeff Sessions was appointed U.S. attorney general by President Trump.
You can read more about the controversy surrounding Strange's appointment via this Bham Now post.
The Primary Deets
Seven candidates are seeking the Democratic nomination for U.S. Senate and nine candidates are seeking the Republican nomination.
If no candidate gets 50 percent of the vote in their party on Aug. 15, a runoff will be held Sept. 26. According to a new Alabama law, whichever party you voted for in the primary, you must also vote for in the runoff. If you did not vote in the primary, you may still vote in the runoff, for either party's candidates.
Although the voter registration deadline for the special election primary has passed, hopefully those of you who have already registered will get out there and vote.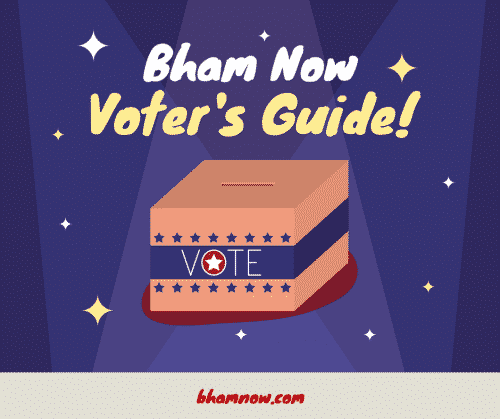 The Candidates
Each candidate has been linked to their campaign website or social media page. Get to know them!
Democrats:
Vann Caldwell
Charles Nana
Brian McGee's name appears on the ballot, but he dropped out after the ballots were printed. McGee is endorsing Doug Jones.
Republicans:
James Paul Beretta
Randy Brinson
Mo Brooks
Bryan Peeples
Trip Pittman
Luther Strange
Dom Gentile's name appears on the ballot, but he dropped out after the ballots were printed. He is endorsing Mo Brooks.