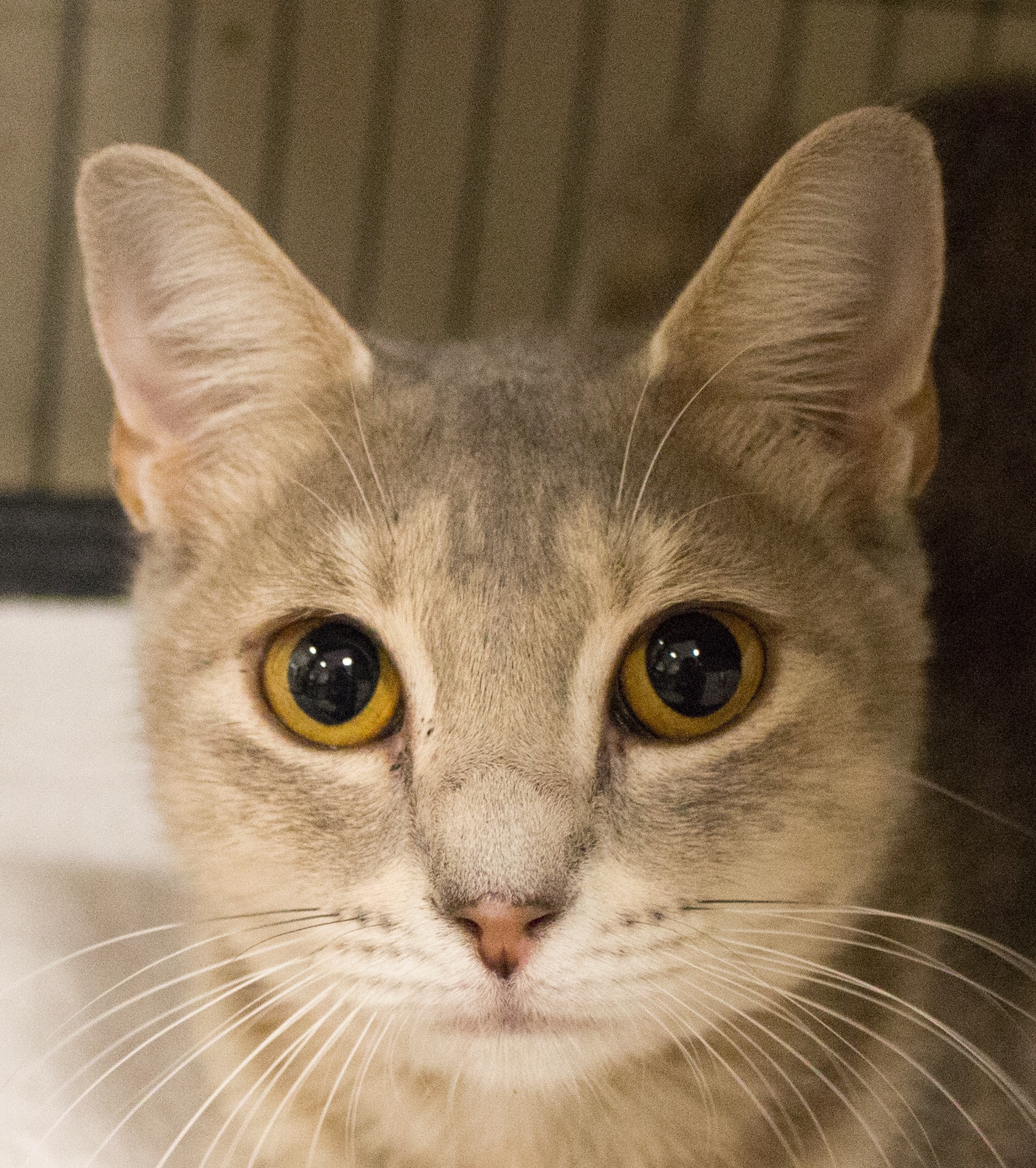 Another precious feline is in need of a wonderful new home. Meet Millie, this week's adorable and adoptable pet of the week.
Millie has show-stopping golden eyes and a seriously mellow attitude. This one-year-old tabby was previously adopted from the Greater Birmingham Humane Society (GBHS) but her owner had allergies/asthma so they had to bring her back. 🙁
This oh so adoptable cat loves getting attention but also knows how to amuse herself. She will also be great with a family with other cats.
All adoptable pets from the GBHS are neutered/spayed, microchipped and up-to-date on all vaccines. They also have more than just cats, dogs and puppies. They sometimes have birds, ferrets, reptiles, pigs, bunnies and other pets up for adoption. Adoption fees are as follows:
Adoption fees are as follows:
• Cats, kittens, dogs or puppies:
• Animals six months and under: $55
• Animals older than six months: $30
• Rabbits: $30
• Ferrets: $55
• Rats, Guinea Pigs & Hamsters: $15 for one or $20 for a pair
In addition to your adoption fee, there is now a small but mandatory microchipping fee of $10 to make sure you never lose your precious new pets. The first year of your microchipping service will be covered by the shelter. Fun Fact: 58% of lost dogs and 38% of lost cats that were microchipped were reunited with their families.
All active and retired military members and their immediate family members receive waived adoption fees with a valid ID presented at the time of adoption.
You can find out all of the adoptable pets at GBHS right here. It is updated regularly as pets become adoptable.