Who's this person from Birmingham running for Governor of Alabama? Folks in Vestavia probably know him. Do you?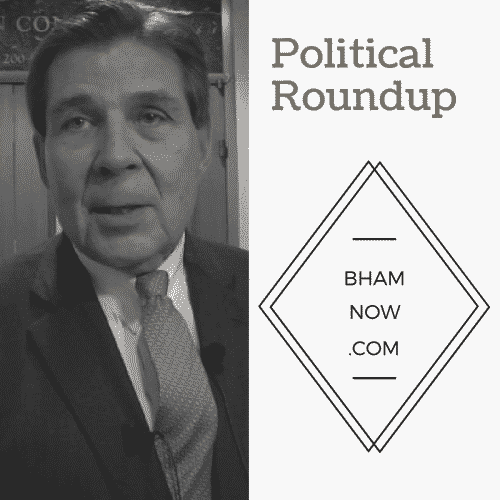 Jefferson County Commission President David Carrington announced plans to run for Governor today. He held a press conference at Vulcan Park and Museum and described his vision for the state. That vision includes restoring the public's trust in leadership, upgrading the state's education system and unlocking jobs, according to WBRC Fox 6.
You might recognize Carrington as a former Vestavia Hills city councilor. He is the president of RacingUSA.com and was president of WDC Systems, along with being a vice president of Parisian.
Other Political News:
Things got heated in Montgomery when Sens. Rodger Smitherman, D-Birmingham and Phil Williams, R-Rainbow City began yelling at each other over a proposed funding move, according to the Montgomery Advertiser. Well, at least they are trying?
Want to know how much money your U.S. Senate hopefuls made last year? Luther Strange, Roy Moore and Ed Henry all had to file ethics forms showing their income and debt. You can read more about the numbers here.
Oh, and check this out: For those of you who want to share the Birmingham City Council candidates on social media and via email, here you go. You can save and share the graphic below: