Hit up the farmer's market, throw on that apron, and make your friends and family say "wow, I wish I could cook like this!" And then tell them, "you can!" And then tell them all about how Southern food is as much of a cultural mash-up as the food we see in LA and New York, where pastrami tacos and sushi bagels are on corner after corner.
Few things excite me to the core more than Southern greens. For one, greens are part of the Northern diet via Italian utica greens and kale, so they were easily accessible to me and I could embrace them in a way I couldn't with okra (at first). But the greens in the South are sharper, spicier, with more attitude and a personality that demands attention. Greens here are also available year-round, and though it isn't season peak, I've noticed the mustard greens at my local grocery stores looking particularly gorgeous.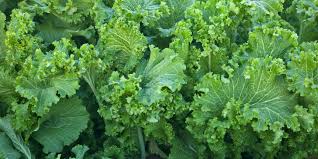 Mustard greens and collards were, like most of Southern cuisine's most recognizable stars, slave food. The greens were cheap, easy to cook, and nutritious. And when slaves cooked for white families, the food became part of church cookbooks and then in 1881, What Mrs. Fisher Knows About Old Southern Cooking was published, and it is still recognized as the first commercial cook book written by a black woman (it contains 160 of her original recipes, so she knew a lot about cooking). This food is what we eat today.
Another taste of home I found in the South was a ton of Mediterranean places. I wasn't expecting to find kugels and lox in Alabama, so I was pleasantly surprised to find hummos, baba ganoush, and falafel here, and lots of it, with Al's Deli, Purple Onion, Makarios, Tazikis, The Pita Stop, Pita Loco, Zoe's Kitchen, and Nabeel's, just to name a few. Why so many places serving all things sesame and chickpea? The coal industry that brought Birmingham into being attracted a lot of Greek and Middle Eastern (particularly from Lebanon) immigrants looking for jobs. Families would open restaurants, and here we are.
Growing up, I was the kid bringing containers of hummos and halva to school for snack. Now, I cook cornbread almost weekly like this is something in my blood. So why not marry the two cuisines? That's where I got the idea for a Southern-style Dolmades dish. Traditionally a grape-leaf rolled around rice, vegetables, and meat, dolmades are found wherever olives are grown on the Mediterranean (they resemble stuffed cabbage of colder European climates). So that's the concept. The application includes greens and hoppin' John, the rice and black-eyed pea dish most commonly eaten on New Year's in the South. Oddly enough, black-eyed peas on New Year's is an old Jewish tradition. What a cool little world we live in.
All of that to say, this is a fun, super delicious appetizer, hors d'oeuvre, side dish, what have you, that plays off of some classics. I'm a vegetarian so my hoppin' John is meatless, but traditionally it includes the pork product of your choosing. Do with that information as you will.
Hoppin' John Dolmades
The first batch I ever made. They weren't that pretty, but they were super delicious.
For the Hoppin' John:
½ pound of rice (1 cup)
1-2 bay leaves
1 tin of tomatoes (you can use fresh, but we're after all those juices here)
½ cup of prepared black-eyed peas (read canned)
3 tablespoons olive oil or butter
1 shallot, diced
Kosher salt to taste
1 teaspoon smoked paprika
Optional: a few drops of liquid smoke, 2 cloves garlic, a few dashes of Tabasco
In a saucepan, heat the oil or butter and add the diced shallots and a pinch of salt until they are soft and aromatic, but not browned. You can add garlic if you'd like. Then add your rice and bay leaf (remove when the rice is done) until it absorbs some oil and picks up a nice aroma. Add the water required for the rice you're using (I use long grain gold which is 2 cups of water per 1 cup rice). Add 1-2 bay leaves. Cook rice according to package, but MAKE SURE IT'S SALTED. Tip: I add some soy sauce here to deepen the flavor since there's no meat.

In a separate pan, heat your peas. You can do it in the liquid they're canned in as long as you use a slotted spoon to do the next step with them. I add some liquid smoke here. You don't have to. When the rice is almost done, add the tin of tomatoes and stir them into the rice. Let the rice sit, season with salt, pepper, and smoked paprika, then fluff.

Stir the peas into the rice after the rice has rested for about 5 minutes. Then let the rice cool down until you can touch it.
Dolmades
1 bunch of collard greens
1 bunch of mustard greens
1 bunch of rainbow chard or kale
Wash and remove the stems from your greens. Using a sharp chef's knife, cut the leaves into sizable segments, making sure that you have at least playing card sized pieces to work with.

Boil some water (doesn't

have

to be salted). Drop the leaves into the water for about 10 seconds, then put on a rack to dry. Flip the leaves over after about 1 minute to dry on the other side.

Preheat the oven to 400. On a flat, clean surface, using a spoon of your hands, put about 1 to 2 teaspoons of the hoppin' John in the center of the leaf. Roll it eggroll style, then place, fold side down, in a rimmed baking tray. Sprinkle a decent amount of water over the dolmades, then cover the whole tray or pan with tin foil, they put in the oven for about 25 minutes. Let them cool, squeeze lemon over them if desired, some more tabasco, some flaky sea salt, whatever you want, and enjoy!