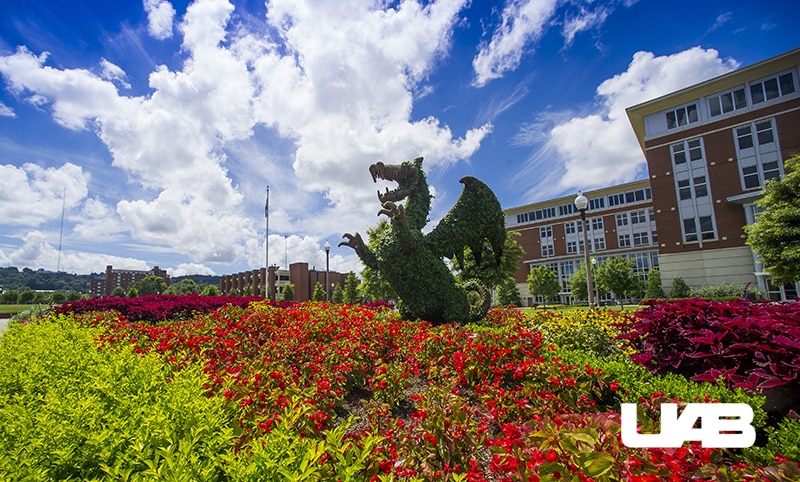 Check out these 14 classes (and some honorable mentions) you can get college credit for in the Birmingham area. A few really made me consider going back to school just for fun…
I tried really hard to find interesting classes in accounting and finance… Sorry, guys. Impossible.
Beverage Selection and Appreciation
Where to take it: Jeff State Community College
Class description: "This course will provide students with a basic understanding of distilled and brewed spirits. Emphasis will be placed on international wine producing areas and students will learn serving techniques and the basics of beverage etiquette. Upon completion, students will have a basic knowledge of beverage production. (Su)"
Because beer.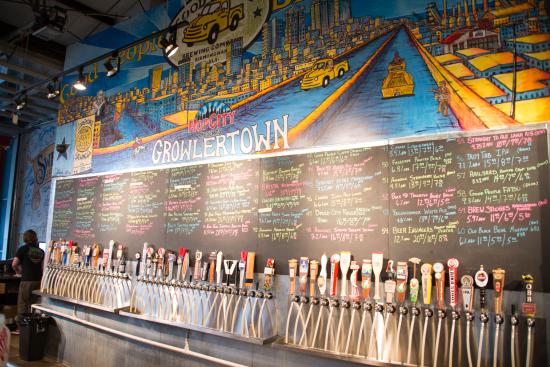 Exploring Lego
Where to take it: University of Montevallo
Class description: "This course will study history of the Lego company and its products. It will consider the evolution of different Lego themes, milestones in set designs, as well as the engineering of the pieces themselves (from a mathematical standpoint). The course will also focus on Lego movies, television shows, and video game tie-ins, as well as other social influences."
Well, if this isn't the most interdisciplinary course you ever saw! *proceeds to tell my 9 year old nephew how cool college can be*
Sociology of Hip Hop
Where to take it: UAB
Class description: "Examines the emergence and impact of Hip Hop music and culture from historical, aesthetic, and sociopolitical perspectives."
Because Intro to Sociology was one of the most enjoyable classes I've ever taken, and I'm giddy that the Beastie Boys are talked about in a classroom setting.
James Bond Across Media
Where to take it: Birmingham-Southern College
Class description: "An exploration of the evolution of James Bond from the Ian Fleming novels to a variety of art forms, such as Hollywood and international cinema, television, comics, music, and games. Includes analysis of James Bond as a character in the context of post-war spy literature, and examines the influence of factors like storytelling conventions, special effects, and stardom on the franchise."
Daniel Craig was the best Bond and if you disagree, you automatically fail. Just kidding, I don't know anything about James Bond. I should probably take this class.
Intro to Urban Geography
Where to take it: UAB
Class description: "External and internal spatial processes of cities and city systems with emphasis on contemporary urban problems."
Please tell me all about the grids, the secret underground tunnels, and why it took me so long to appreciate one way streets.

Hamilton, the Musical
Where to take it: UAB
No description available, but I can only assume you will be graded on your ability to recite "My Shot" flawlessly.
Villains, Victims, & Vigilantes
Where to take it: UAB
Class description: "This course examines ways in which the concepts of "rights" and "justice" are understood and enacted in local communities, particularly in regions of the world experiencing high rates of violent criminality. Beginning with a review of formal law and legal principles underlying state systems of justice, the course surveys settings in which dissatisfaction with state efforts to protect rights have induced communities to develop alternate policing and judicial institutions."
Fingers crossed for a module on superheroes – specifically Spider-Man and Captain America.
Tabletop Role-Playing Games
Where to take it: University of Montevallo
Class description: "A history of tabletop role-playing games. This course will explore the history of tabletop role-playing games, considering the different types of systems and settings that have been developed throughout the genre's history. This will include specific study of systems like D&D, Savage Worlds, and others."
The competitive kid in class just challenged you to a duel.
Why People Believe "Weird" Things
Where to take it: Birmingham-Southern College
Class description: "A focus on heuristics and biases in thinking and how these phenomena can distort and deceive. Various pseudoscientific phenomena (e.g., psychics, astrology, ESP), common misconceptions of human behavior, and controversial practices within psychology (e.g., use of the Rorschach, fringe therapies) will serve as illustrative concepts. An emphasis is placed on how major characteristics of scientific thinking and skepticism can be used to assess extraordinary and ordinary claims. How people tend to arrive at and maintain a variety of beliefs and how individuals can weigh evidence regarding beliefs is considered."
More weird things I hope we can get the answers to: Why do people think ketchup belongs on scrambled eggs? That you're supposed to drive slowly in the left lane?
Cyborg Communication
Where to take it: UAB
Class description: "The study of how people use online communities to mirror, extend, idealize and fantasize their everyday lives. Exploration of how online communities are formed, maintained and dissolved will be made."
Learn the science behind catfishing. 01000110 01110101 01101110 00100001
National Parks & Public Lands
Where to take it: University of Montevallo
Class description: "Explores the politics of national parks and other publicly managed lands as resources that demonstrate trade-offs among multiple interests and values, including nature conservation, public recreation, and resource exploitation."
You also get to go on a trip to the Smoky Mountains as part of the curriculum. The only thing that would make this class better was if the professor dressed up as Teddy Roosevelt during lecture.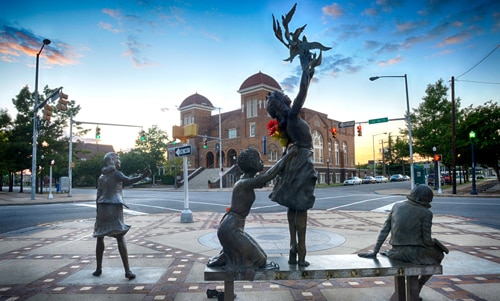 Mythbusters! Archaeological Hoaxes
Where to take it: UAB
Class description: "This course will provide an in depth examination of a number of known and not-so-well known archaeological hoaxes throughout history, allowing the class to explore the myriad of social, legal, and economic pressures which precipitated such discoveries. The course will explore subjects like the shoroud of Turin, Atlantis, the Jesus Tomb, and the curse surrounding the discovery of King Tutankhamen's tomb in 1922. As part of the course, students will watch and evaluate a number of documentaries for the "truth" behind the story, and will follow ongoing media coverage of major archaeological discoveries."
Those archaeologist pranksters, can't take 'em anywhere.
Producing Motion Pictures & Television
Where to take it: Birmingham-Southern College
Class description: "An exploration of the role of the producer as the creative force behind motion pictures and television production. The course will guide a student from development to the screen.
Currently daydreaming about taking this class during awards season.
History of Popular Music in the United States
Where to take it: UAB
Class description: "Creation of musical entertainment, the changing audience, and diffusion of recordings from earliest recordings of music hall songs to rap and hip hop."
I would die happy if I got to answer a test question with "U Can't Touch This by MC Hammer".
---
And the honorable mentions, because it was impossible to leave them out.
Social Change through Social Marketing: Social Impact in the Environment of Technolust – University of Montevallo
Mom – "So what are you learning about in class lately?"
Me – "Technolust. You know, the usual."
Serial Killers – UAB
As if you needed another reason to have nightmares about college.
I've taken this class and loved it. Once a week you watch a movie and write reviews throughout. A few among the films watched: What About Bob?, Casablanca, Blade Runner, The Three Amigos…
Writing in Birmingham – UAB
Hey! I already do that!
Like Yellowhammer Creative.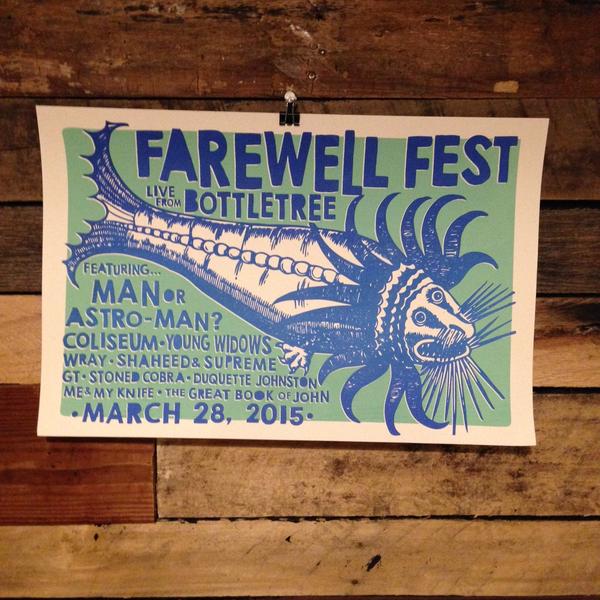 Southern Women: Image & Reality – UAB
We can't all be Scarlett O'Hara.
Ethical Hacking – UAB
Disaster Preparedness – UAB