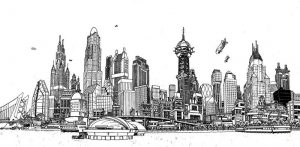 I owe my literacy and love of art to Batman. The box of 1960's Batman comics in the attic didn't count for school, since we were assigned readings and our outside reading had to be "chapter books" with no pictures. But the comic books were what I read even though I gained no scholarly benefit. Doing something for the love of it is passion.
I spent my childhood wandering between shelves at Isotope in San Francisco and, my favorite place on this planet, Midtown Comics in Midtown, New York (which is also my least favorite place on this planet). And Batman, like me, hailed from New Jersey. I never grew out of my comic book reading.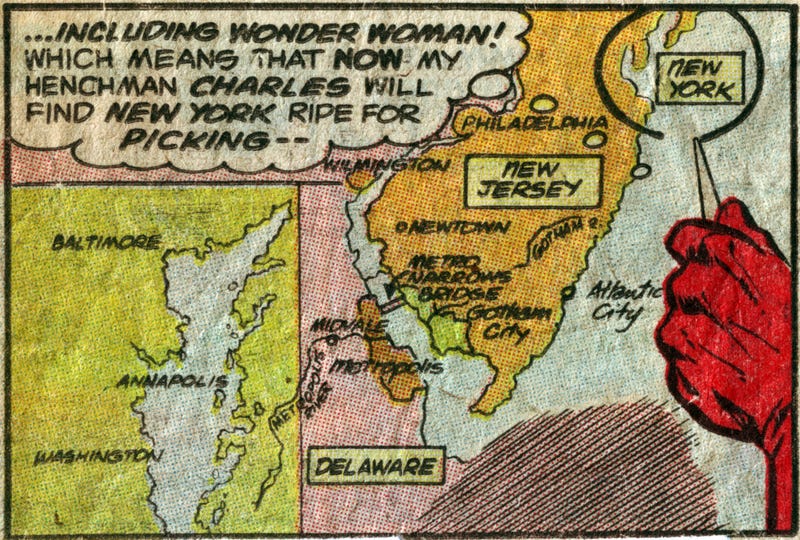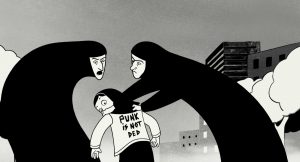 Comic books and comic art go beyond your superheroes and expanded sci-fi universes. Graphic novels have become serious, acclaimed, and perfectly respectable, particularly since Alan Moore and Frank Miller got the attention of Hollywood in the last decade or so. Marjane Satrapi is one of the most easily recognized female graphic novel authors thanks to Persepolis.
Comic books themselves come in more genres, flavors, and varieties than Jelly Bellies. Of course the superheroes are still doing their hero gigs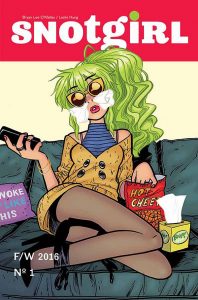 . You can still get the Star Trek and Star Wars and Indiana Jones and X-Files that you want. Those aren't going anywhere. Most comic book stores by default have a manga section that takes up a sizable chunk of the space. But there's now incredibly intricate, complicated art pieces, Tolstoy level story-lines that require maps to follow, and quirky young romances that involve monsters from other dimensions. And a lot of it is for an adult
audience. I'm currently super into Snotgirl, from the author that brought you Scott Pilgrim.
So where in Birmingham, Alabama, outside of the internet, does one go to purchase these issues and books?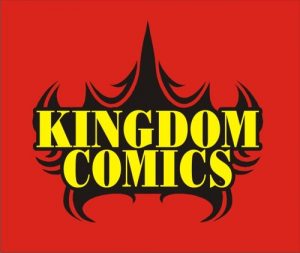 Kingdom Comics – Located in Vestavia, Kingdom Comics is the grilled cheese and tomato soup of comic books stores. It's classic, it's comforting, and you'll leave satisfied. You will find your fandom here and if you don't have one, you can try 'em all out, there's no judgment here. It's your local staple shop that carries everything you need in one place, and the staff is totally there for you but happy to let you wander.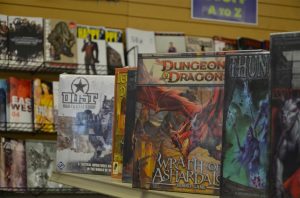 Excelsior – Located in Hoover on Lorna Road, this is the place for board and card game lovers, not just comic fans (they did just get Grass Kings in, check that out). The few times I have been in, there have been rows of tables set up for Magic, The Gathering tournaments. These guys are definitely your friend when you need to replace your 12 sided die.
Legion Comics and Games – Open since 1992, these guys are tucked away in Cahaba Heights. They have a knowledgeable staff of die-hard fans who somehow keep so up-to-date on new releases, they probably beat Google to your questions every time.
2nd and Charles – This Hoover institution is your one-stop-shop for all things culture, arts, and media. They have bin after bin after bin of comic books from new publications to vintage gems. If you have an entire afternoon to kill, this is one of the best ways to do it. The beauty of it lies in the lack of organization, whether it is intentional or the result of forgetful patrons. You'll find your new favorite publication in the least likely places, far away from maybe where they should be stored. They also have a constantly updated collection of pins and badges. If they get those D&D pins in again, someone let me know, I'm missing a wizard.