Today Alabama's House Judiciary Committee lifted the hold on Special Counsel Jack Sharman's impeachment investigation of Governor Robert Bentley.
What a difference a day makes, huh?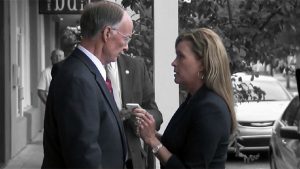 It was only yesterday that the Judiciary Committee rejected a motion by Rep. Jim Hill, R-Moody, to continue a pause in its public proceedings on a month-to-month basis and to stand ready to proceed "when appropriate." The motion failed on a 6-6 tie vote. The tie left the matter in limbo, and once again, left Alabama scratching its head over what will happen next.
The investigation has been on hold since November, under the request of then Attorney General Luther Strange. At the time Strange said that his office was investigating matters related to Bentley. He later said that it wasn't an investigation into the governor.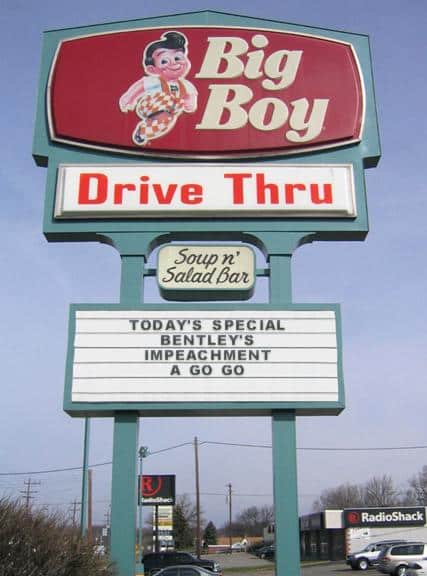 Bentley wound up appointing Strange to the U.S. Senate, to replace Jeff Sessions, who was chosen to be the U.S. Attorney General under President Trump.
Bentley then appointed former Marshall County District Attorney Steve Marshall to replace Strange. Bentley's appointment of Strange to Sessions' seat has raised plenty of eyebrows, and not just in Alabama.
To make the matter even more confusing than it already is (all the smoke and mirrors) newly-appointed AG Marshall recused himself from an investigation of the governor by the attorney general's office and appointed former Montgomery County District Attorney Ellen Brooks to oversee the probe. All the appointing!
Before yesterday's vote, the Judiciary Committee debated a point raised by the attorney general's office about potential double jeopardy, if impeachment charges are brought against Gov. Bentley. Brooks wrote a letter in February about the double jeopardy concerns and referenced a 1933 Alabama Supreme Court case, as well as raising a concern on whether or not the attorney general's office could bring forth criminal charges.
The initial impeachment resolution came after Gov. Bentley was accused of a sexual relationship with former political adviser Rebekah Mason. He denies the affair or doing anything illegal, but he did admit to inappropriate behavior.