Former Auburn and Cincinnati Bengals coach Tommy Tuberville is considering a different kind of position these days. Word has it he's thinking about running for Governor of Alabama.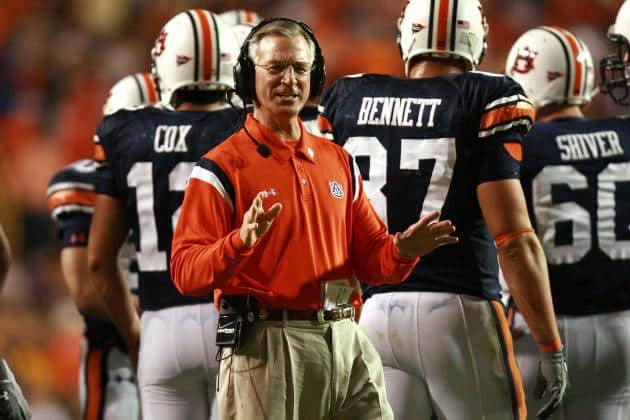 According to CBS Sports, Tuberville may be considering politics because of Donald Trump's success, but it's all talk for now.
"Two words—Donald Trump," said Terry Lathan, the chairman of the Alabama Republican Party, when asked by CBS Sports about the possibility.
Tuberville told the Associated Press that he's discussing his options with potential backers and says he's awaiting poll results that will gauge public support.
He's one of the most successful coaches in Auburn's history, leading the team from 1999 to 2008 before completing stints at Texas Tech and Cincinnati. The Arkansas native resides near Lake Martin.
The 2018 Alabama gubernatorial election will take place on November 6, 2018.
What do you think, Birmingham? Would you vote for Tuberville as Alabama's next Governor?