Nothing is more motivating than having someone by your side working toward a similar goal. Running groups help people stay encouraged, hold each other accountable, and meet new friends on the way to maintaining a healthy lifestyle. If you're a runner in Birmingham looking for a group to train with, then here are some running clubs to join. The various groups account for walkers, beginners, recreational and competitive runners. There's a place for everyone.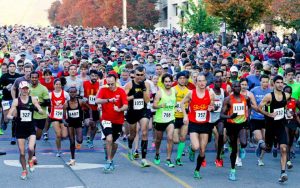 Birmingham Track Club
The Birmingham Track Club provides opportunities to meet other runners and find running and training partners and groups that are at your desired training level. They offer training and the requirements needed to benefit your desired running lifestyle. The training is designed for different running levels to participate concurrently. On Saturdays, the BTC offers a long run of 8 to 22 miles and a moderate run of 3 to 7 miles. There are "run captains" for each of the runs and are there to assist runners with the routes and pacing. No runner is left behind and it's an embarrassment free zone. Check out their site to find dates of runs coming up and perhaps, even a membership.
Birmingham Ultra Trail Society
This is a group designed for the trail running community of Birmingham. Through group runs, events, and more, the Birmingham Ultra Trail Society aims at a way to provide any and every one with an opportunity to get involved. BUTS work with local parks and trail systems to help maintain and build new trails, hosts races and events that give participants a good run, and also act as fundraisers for the local parks and trail systems. BUTS runs on trails through Moss Rock Preserve, Oak Mountain State Park, Red Mountain Park, and Ruffner Mountain Park most days of the week. Trail running gives runners the opportunity to see the beautiful sites of Birmingham and engage in a fitness workout. Check out their site to become a member and start trail running.
Birmingham Running and Training Society
The Birmingham Running and Training Society is an intermediate running group that runs through Homewood, Mountain Brook, and the surround Birmingham areas. It's a diverse group that share a love for running, major league fun, nutrition and friendships built through training together. This group is all about the close-knit family aspect of an organized club. It's main belief is Run, Laugh, Train, Celebrate. Through their Facebook group page, members are able to post their runs and workout needs. Visit their Facebook group page to join in on the action.
Cahaba Distance Team
The Cahaba Distance Team focuses on the competitive urge in runners. While recreational running is great exercise for the body, this organization aims to assist high performance competitors and educate the community of the positive impacts of competitive running. The team is made up of mostly post-collegiate athletes. As a USATF (USA Track and Field) registered club team, the core membership of the group are distance runners with hopes and aspirations at the local, regional and national level. If running competitively is right up your alley and a sport you've been training for, this is a team that's not afraid of competition and experienced runners.  Check out their site to learn more and train competitively.
Mom's Run This Town
Based on it's name, it's understood that this was a group started by moms. As a parent, it can be difficult to find time to exercise and get a walk or run in when juggling children and life's daily tasks. This is a group of moms there to support each other in their running endeavors. Whether you're walking, jogging, stroller pushing, or dog walking, all moms are invited to partake in this fitness journey. Through their Facebook page, members who join can post and attend events together. Check out their Facebook page for more details.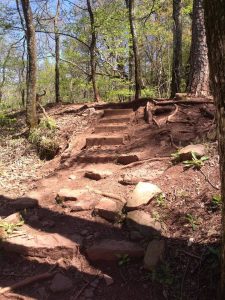 Find out what your running goals are
Meet up with like-minded people (Friends, family, colleagues)
Train together and start your own small group
Happy running.