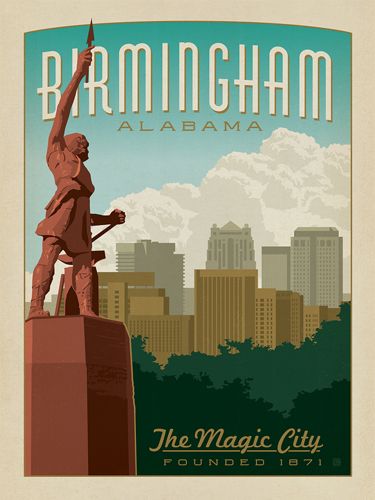 Birmingham has truly grown in the past few years and Alabamians aren't the only ones who have noticed. Because of important revitalizations and our city's creative backbone, we are pulling in some spotlight for being a well-rounded city with a whole lot going for it.
Ranked number 45 out of 52, Bham was impressively listed amongst cities such as Marrakech, Morocco, beautiful Calabria Italy and the entire nation of Canada. We were one of only seven cities in the United States that made the cut. The others included Portland, Oregon, Napa Valley, California, Minneapolis, Minnesota, Greenville, South Carolina, Detroit Michigan, and Grand Teton National Park, Wyoming. The rest were from all around the world.
Our limelight was aptly based on the Avondale neighborhood in all of its glory. This area was praised for its creative growth that brought a significant amount of entrepreneurs, musicians, artists and restaurants to the area. Not to mention the Avondale brewery that sparked a niche market that Bham didn't know it needed.
A few Bham favorites were spotlighted in the article, as well. This included Post Office Pies, Saturn, Rowe's Service Station and even Saw's Soul Kitchen.
With so many new rankings this year, this noteworthy media attention shows that Birmingham has continued to surprise the nation with all it has to offer. As our city continues to move forward, Bham will become more and more attractive to those looking to grow with it.
Here's for growth, happiness and an even better Birmingham in 2017.