Want to add your event to our calendar? Click here.  Email events at (@) BhamNow dot com for promotional options.
---
View Events:
---

flor
February 12, 2020 @ 7:00 pm

-

10:00 pm
Read Time <1 Minutes
flor with Winnetka Bowling League & Wanderwild at Saturn
flor draw fearlessness from the strength of their union as friends and bandmates, a D.I.Y. journey, and shared willingness to bring bold pop ambition to alternative music. With hundreds of millions of streams, sold out shows around the world, and critical praise to their name by 2019, the Oregon-bred and Los Angeles-based quartet—Zach Grace , Dylan Bauld , McKinley Kitts , and Kyle Hill —anchor twelve undeniable anthems inside of a new-found confidence on their 2019 second full-length, ley lines.
Zach and Dylan wrote and recorded their debut as flor, come out. you're hiding, in the latter's bed-room studio during 2016. Within a year, it quietly caught fire as the band jumped in a van and went on to log shows alongside everyone from Paramore and Hayley Kiyoko to Walk The Moon and Andrew McMahon and The Wilderness. Along the way, numerous songs deepened the band's con-nection to fans by speaking directly to identifiable human emotions. "Hold On" documents the ex-citement of young love as "Back Again" details the moment of saying goodbye and "Warm Blood" discusses infatuation and the awe incited by a significant other. Acclaim came from the likes of Ones To Watch, Earmilk, Alternative Press, and more as they also claimed real estate on coveted playlists at streaming services.
Kicking off their next chapter, flor heralded ley lines by uncovering the gliding "slow motion" and ebullient "dancing around"—amassing millions of streams—before unveiling the title track and sin-gles "money" and "aiming low." From top to bottom, ley lines emanate a strength meant to be shared.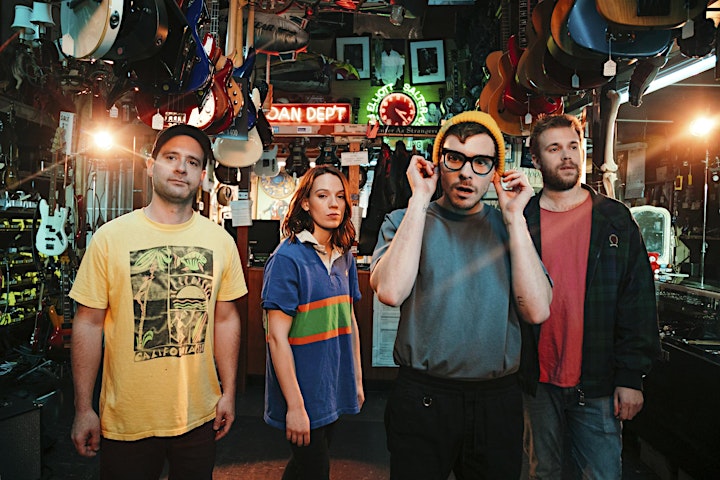 Signed to RCA Records, Winnetka Bowling League are relatively new arrivals to the Los Angeles music scene. Their debut single "On The 5," a love letter to the baked asphalt of a California freeway, perfectly encapsulated the melancholy of a past romance conducted under blistering sunshine. The track, released at the tail end of summer of 2018, was an immediate hit at college radio where it spent three weeks in the top 5, was playlisted on Sirius XM's' AltNation, and has received over 2.5M streams to date.
Definitely the first time you've heard "nonfat" rhymed with "Prozac," "Kombucha," is the first single released from Winnetka Bowling League's recently released EP Cloudy With a Chance of Sun. The band has been on the road continually with sold-out headline shows in New York and LA, a tour in November 2019 supporting Sasha Sloan, and a run of radio shows supporting Cage the Elephant. 2020 will see Winnetka Bowling League release a brand new EP and they'll be touring in a city near you.
Praise For Winnetka Bowling League:
"Los Angeles' Winnetka Bowling League makes music that sounds as good on indie rock playlists as it would on alternative radio. There's a little MGMT in the sound of "Slow Dances," from the hooky synth lead to a chorus that leaps out of the speakers. Winnetka Bowling League are a band that's easy to imagine finding big audiences, and "Slow Dances" might be the song to get them there." – Uproxx
"Tied with a creamy fill, "Slow Dances" is a sparkling emo jangle that tugs at the heart with a happy-go-lucky hand. Winnetka Bowling League quip of heartache but relish the past for an enjoyable pop single." – Girl Underground Music
" a classic beach pop nudged out of retro stasis by subtle production flourishes … not to mention catchy as a sea breeze." – Buzzbands.LA
" an undeniably anthemic pop song about the thoroughfare connecting Southern California and our less fortunate citizens to the north… An L.A. song through and through, it certainly sounds like a hit." – The Los Angeles Times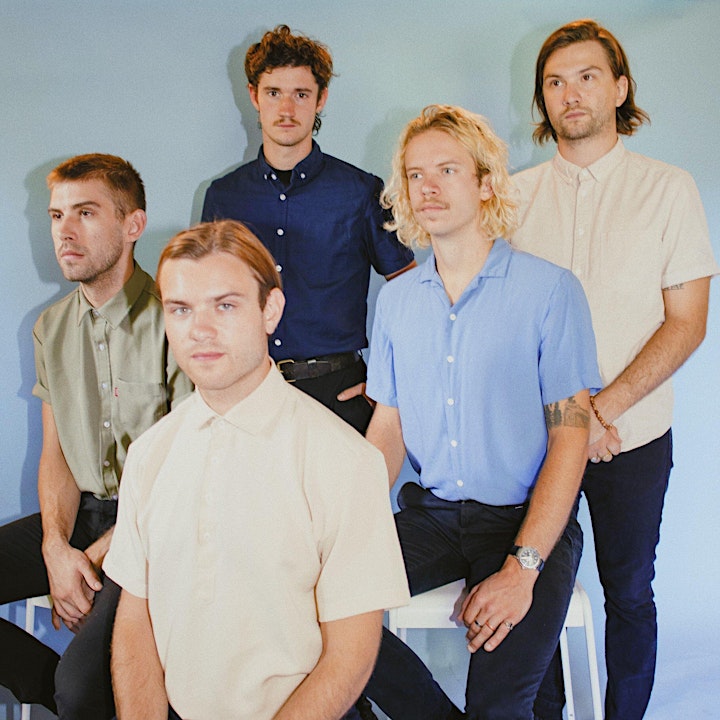 Related Events
---
---
Want to add your event to our calendar? Click here.  Email events at (@) BhamNow dot com for promotional options.