Memorial Day weekend is the unofficial start of summer. With sunny skies in the forecast and temps hovering around the mid to upper 80s all weekend long throughout Alabama, that means one thing.
Time to take a dip in the local lake, stream or river. The big question? Is it safe?
We asked Cahaba Riverkeeper and the Coosa Riverkeeper, two local groups that weekly test our streams, rivers and lakes and publish and publish a "swim guide."
Is it safe to swim this holiday weekend?
Here are their answers.
Cahaba River Watershed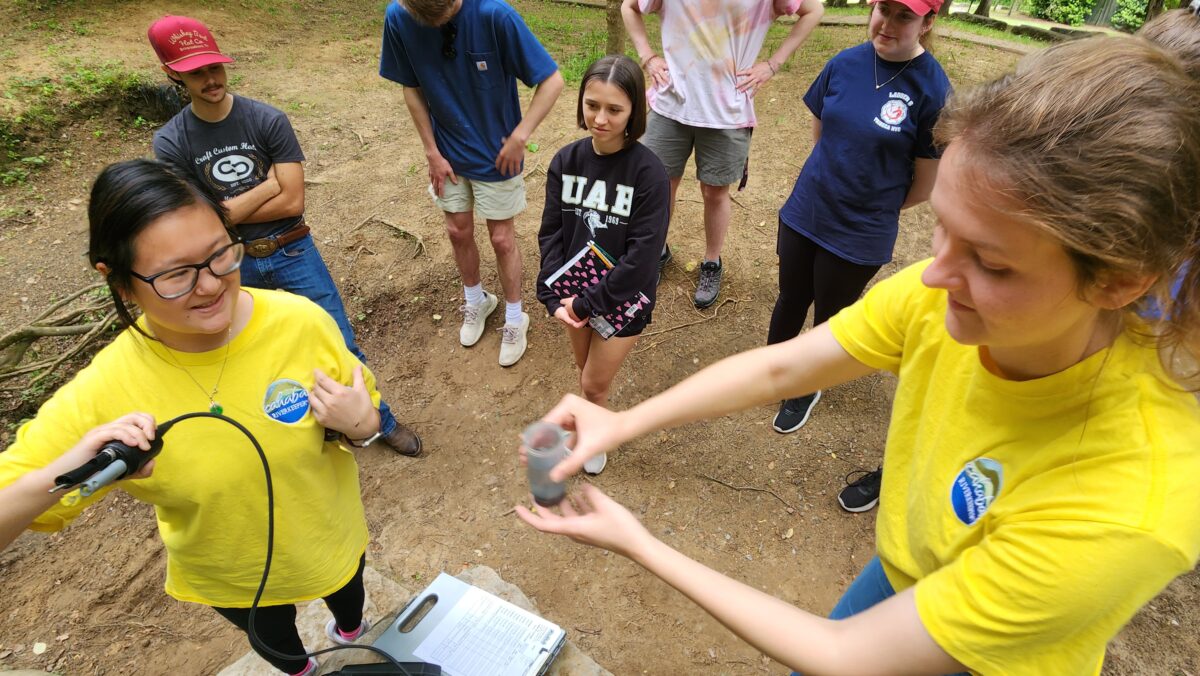 With the Cahaba lilies in full bloom, is it safe to wade into the Cahaba River to take a pic? Or how about swimming after canoeing or kayaking?
Cahaba Riverkeeper David Butler provided Bham Now the latest conditions for Memorial Day weekend:
"We posted 23 alerts this week. After 10 years of sampling, we knew to anticipate higher levels of bacteria that are associated with the heavy rain across the watershed. The good news heading into the holiday weekend is that water levels are dropping, and we expect water quality to improve dramatically. We are excited to have normal water levels and fantastic weather for people to get out and enjoy the Cahaba River on this holiday weekend!"
Check out this week's Swim Guide at Cahabariverkeeper.org and the May 25th map below:
Coosa River Watershed
This is the Coosa Riverkeeper's first week of water testing for their swim guide. Guardians of the Coosa—Coosa Riverkeeper operates the largest swim guide program in Alabama.
What's it looking like this holiday weekend on the Coosa? Here is Chad Hoffman, Coosa Riverkeeper program director's Memorial Day weekend report.
"Swim Guide Week 1 on the Coosa has 11 alerts (8 red, 3 yellow), with most of them being on tributaries. The main channel samples collected look good, and ready for folks to jump in this weekend. Practice our safe swimming tips if you're swimming near tributaries, and have a great weekend on the Coosa!"
Below is the May 25th map:
The Coosa Riverkeeper also wanted to make sure we published the following swimming reminders for our readers.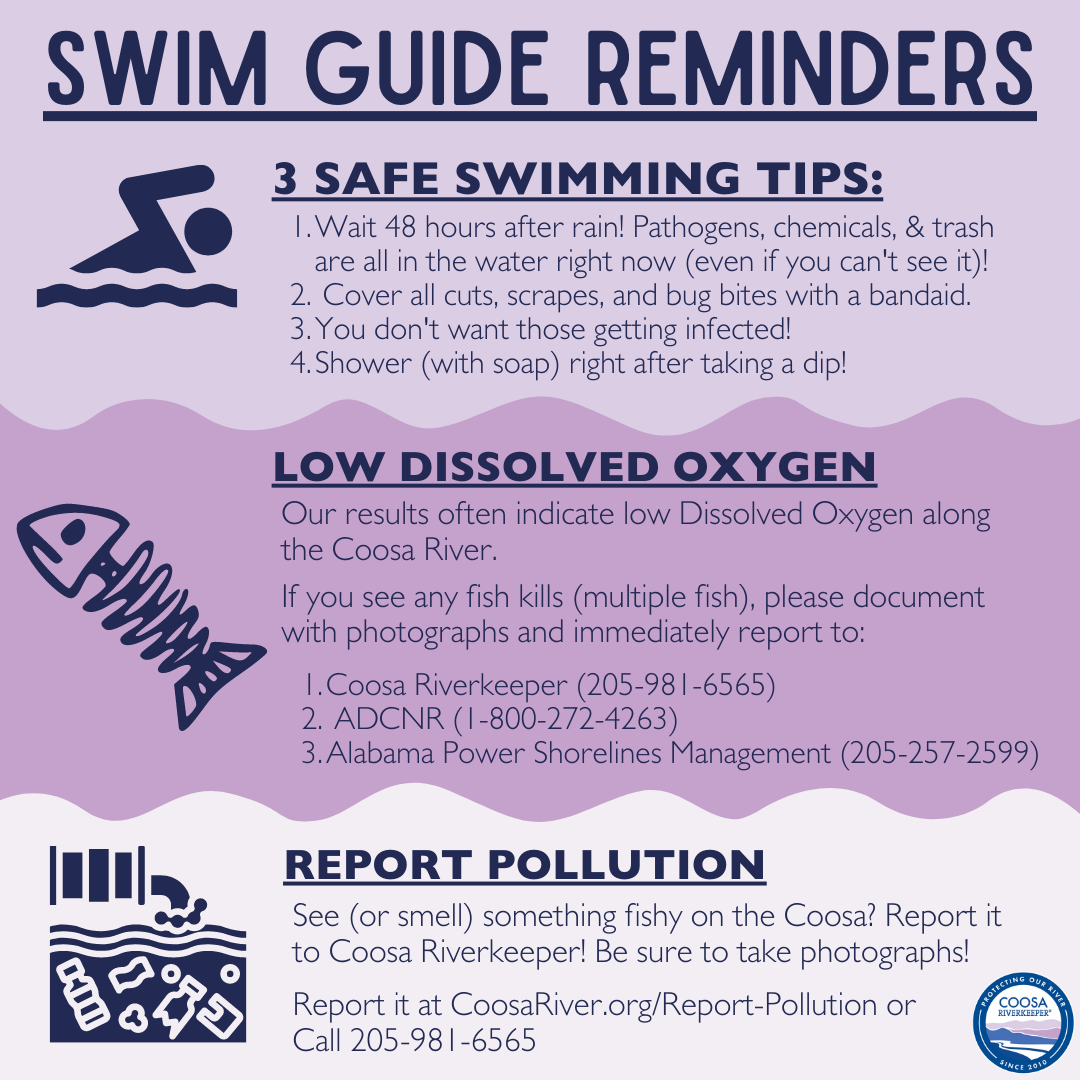 2 Additional Swim Guides
Traveling to the gulf toward Mobile or up Lookout Mountain on the Northeast corner of the state this Memorial Day Weekend? There are two additional swim guides issued by local Waterkeeper Alabama groups to help keep you safe.
They are:
Stay Safe
Let's give all four of these groups a big round of applause for issuing the latest info about the safety of our rivers and lakes. Make sure to bookmark their links and use their guides weekly all summer along.