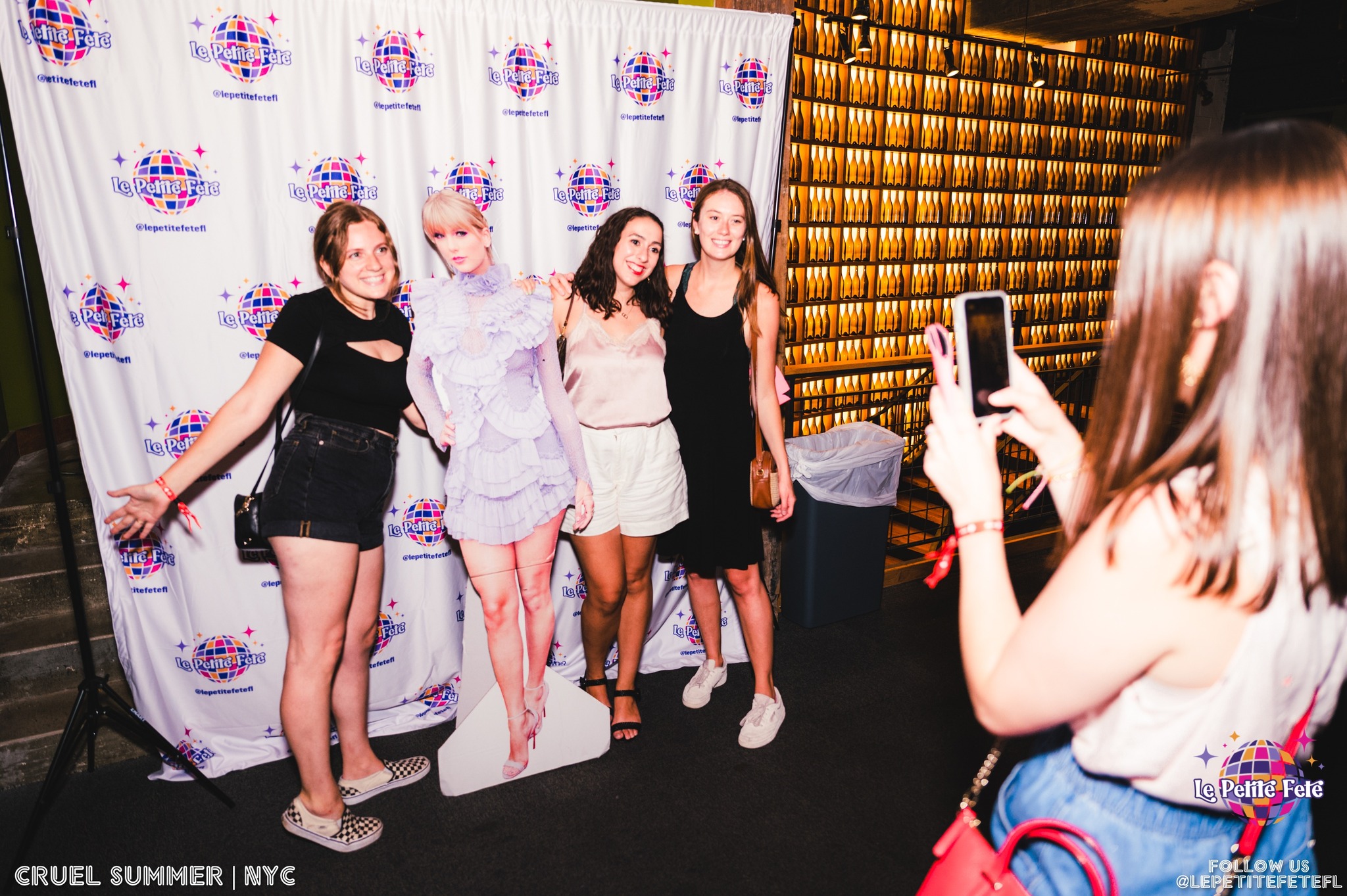 Whether you're a Swiftie or the furthest from it, you've probably heard Taylor Swift's name a few times this week. The artist recently broke all kinds of records through a new album and selling over 2 million tickets to her tour in just one day. Keep reading to learn more about the buzz AND how you can get in on the Swiftie fun right here in Birmingham.
In case you missed it
You can't scroll too long on social media without hearing, "It's me, Hi, I'm the problem it's me," the chorus of Taylor Swift's song "Anti-Hero" from her latest album.
Over two million tickets to her upcoming tour sold on Tuesday, breaking the record for most tickets ever sold for an artist in one day, according to Ticketmaster. There were many technical issues causing fans to have an extremely difficult time finding available seats.
The company stated that Taylor Swift would need to book 900 stadium shows to meet Tuesday's demand for tickets.
It was a crazy week for Swifties all over
This week is was one for the Taylor Swift fan books. My coworkers who saw me on Tuesday can attest—trying to get tickets felt more like The Hunger Games than buying tickets to a concert. I came out a winner (See you in Nashville, Taylor!), but many fans ended the day without tickets.
To those like me that tried to get tickets for hours on Tuesday, you deserve a nap…or a drink, or both.
By the way, who thinks it's time for T-Swift to come back to Bham? The last time she had a show in Alabama was 2009, so I think it sounds fair. Fun fact: I actually saw Taylor for the first time in 2007 when she played a free show in Huntsville. How times have changed!
Taylor Swift Dance Party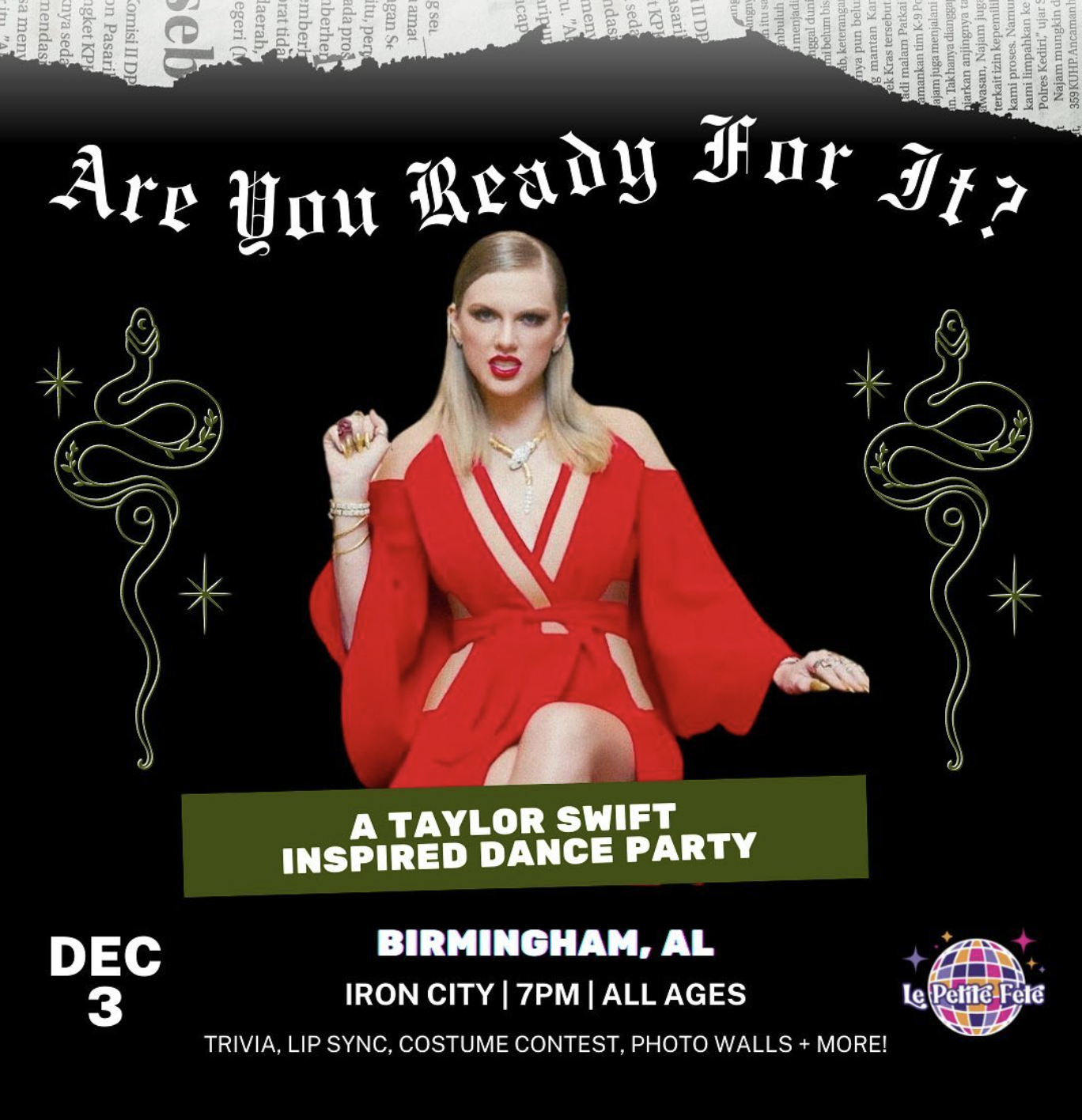 Taylor's tour may not be making a stop in Birmingham (for now), but Le Petite Fete is. If you haven't heard of them, they bring Taylor Swift dance parties to venues all across the country. Swifites, this is an event you do not want to miss out on.
We have all the deets you need to make sure you're in line at the Dance Party.
*This is a dance party – the artist will not be in attendance*
One of our own attended one of Le Petite Fete's Taylor Swift Dance Parties before and told us all about it:
"There is something magical about being in a room full of Taylor Swift fans singing your hearts out together for hours. You can feel all the emotion radiating in the room, from the nostalgia of Taylor's first few albums to the angry passion of All Too Well: 10 Minute Version.

What's even more exciting are the costume contest and lip-sync battle—I don't think I've heard louder cheers. So, whether you were crying over your computer for hours trying to get tickets to the Eras Tour, or you haven't listened to a Taylor Swift song since middle school (like me), you should just call up your girlfriends and add the Taylor Swift Dance Party night to your calendar."

Elizabeth Hobbs. Content Producer Intern, The Bama Buzz
Want more fun stories like this delivered straight. toyour inbox? Sign up for our FREE newsletter!